96 Robert Alejandro Creations Will Be Exhibited In The Third Installment Of The Fundacion Sansó's "Art+Design=Empowerment" Program
Anyone who wishes have the artist's creations in their homes will be able to, with accessible pieces for as low as 200 Pesos in the exhibit lineup
While art is often considered a preoccupation for the sophisticated, Robert Alejandro's exhibit at the Fundacion Sansó dispels this. On November 8 at 10am, Alejandro x Fundacion Sansó will launch ART FOR ALL 2 under the Art+Design=Empowerment (ADE) program.
The show is inclusive, composed of 96 of the artist's works which run the gamut of prices from P42,800 for an original botanical watercolor to P5,000 for an original ink sketch. There is also a selection of various artist's merchandise, including printed books of Alejandro's works for less than P500, and limited prints that go as low as P200! This very democratic price range ensures that anyone who wishes to acquire an Alejandro work will be able to own one.
"When I look at Mr. Sansó's applied arts—the Rockwell Fountain, his Xerography, his scarves, they were borne from the genuine desire to reach out to people of all economic classes… Even in his fine art, he made litographs, etchings, and art of all sizes, so that more people can access his works depending on their financial capacity," Fundacion Sansó's director, Ricky Francisco explains.
In relation to this, Robert Alejandro's art practice is similar; as he is a polymath of sorts, with his fine art crossing over to applied arts and back again. From his continuous designing of products for the family business Papemelroti (the store's name is a combination of the Alejandro siblings' names, with "RO" referring to Robert) and his graphic design, to his reporting in TV programs The Probe Team and Art is-Kool, and his online workshops that got both children and adults through the early months of lockdown, Alejandro's works are as all-encompassing as it could get. And so, it was but natural to have him as ADE's third guest artist for the year.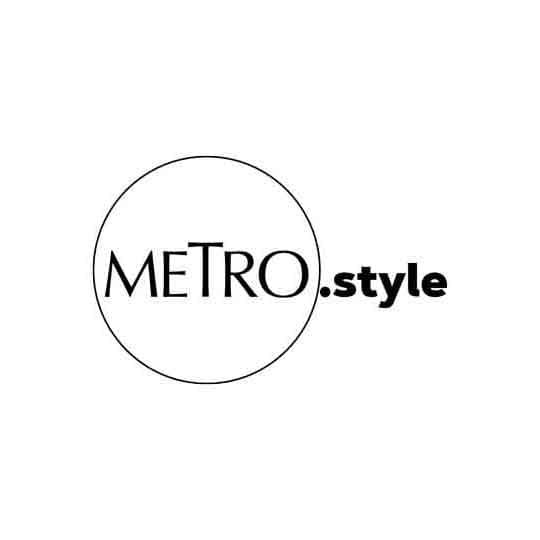 Robert Alejandro, the designer, artist and educator. | Courtesy of Fundacion Sansó
"In my website, my portfolio is categorized into published work, graphic design, illustration, space design, hosting, and teaching," Alejandro explains. "Finally, during this pandemic, I am able to do the 'gallery thing'—an online exhibition and sale of my art." The artist started working on these exhibits in early 2021, and recently completed "Art for All", his second exhibition. "I like the idea that someone can actually purchase an artwork of mine for 5k or less than that."
"I am also grateful that Fundacion Sansó has agreed to help me with this under their Art+Design=Empowerment program," Alejandro continues. "Under this program, the artist is tasked to 'contribute to a community. I feel we're such a good fit—I've always wanted a life that is inclusive, an inspiring life."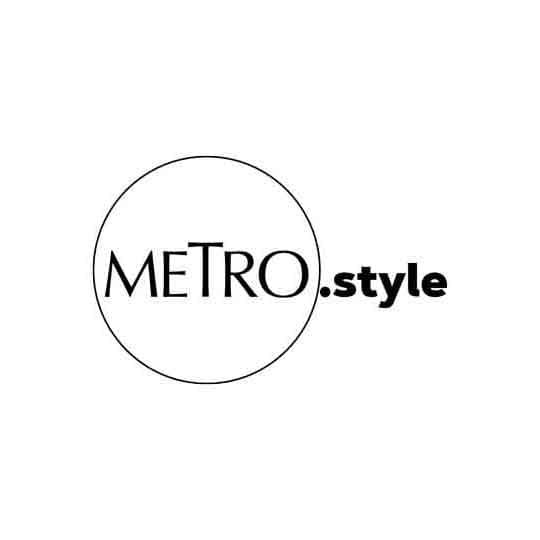 "Filipina", original art by Robert Alejandro, mixed medium on acid-free watercolor paper, 2021 | Courtesy of Fundacion Sansó
Alejandro shared his perspectives on art, his process, lockdown and the pandemic with Metro.Style:
You've been conducting a series of illustration work shops since the lockdown began. How have YOU been?
Thank you for asking. Most times I am well - grateful that I have work, a roof over my head, meals, I can breathe, sleep, eat, poo, pee. Simple things BUT VERY important!
What spurred your interest in illustrating colorful personalities?
Gilda Cordero Fernando is a good friend and I LOVE her so much. She lived life with authenticity and she is a great inspiration for me. She dressed so uniquely and so when she passed away recently, it got me to think - who are the other "Gilda's" who I can derive inspiration from? And here I am drawing them.
Part of the lesson we learned from you in your illustration class was the idea of drawing as a way to see or open up our eyes to the details. When you draw these personalities, what aspects of them do you see? Do those come out in the illustrations?
That is funny! For these "personality" illustrations, I didn't want to go into the details. I wanted to capture their essence and style in the most simple way I could. When I draw these people, I notice their fashion, their posture, their way of living life! We need more crazy quirky people in the world.
What has this whole time in isolation taught you?
SO MANY things! Everyday is a learning experience. We have to keep learning because everything is SO NEW! I think the most important thing I am learning is TAKE IT EASY. REST when you need to. Enjoy the moment. Take care of YOU FIRST!
Please tell us how art has helped you through these times.
Art has ALWAYS helped me throughout my life - not only now. It helped me through my dark depressive days, puberty, my livelihood, it makes me VERY happy!
In its essence, the exhibit itself is pure Robert Alejandro: Art for All 2 has a Filipiniana theme (it is in fact called the "Filipinas Series"). Endemic Philippine flora and fauna are also featured, such as the graceful fronds of an atis tree and the magnificent profile of a Luzon Hornbill. Delicate watercolors and mixed-media collages of Filipina women, in workday kimona or floaty Balintawak, are tawny skinned and dreamy. The subjects call to mind the romantic sepia photographs from that era, yet the spare lines these are rendered in show the strong Filipina spirit within.
The gallery below shows select pieces from the exhibit: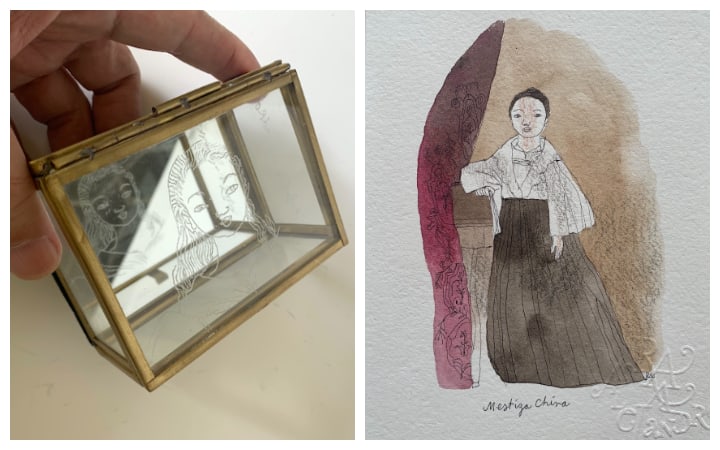 Photo Gallery
Photo Gallery
The exhibit will be complemented by a program of five online videos on illustration, graphic design, book making, space design, and hosting/teaching for young people and adults, along with children's live online workshops on the Saturdays of November 6, 13, 20, 27, and December 4 via Robert Alejandro's Facebook page.
The target beneficiary of this cycle of ADE is Museo Pambata, of which both Alejandro and Fundacion Sansó have had a long and meaningful relationship with.
For more information, visit https://www.facebook.com/FUNDACIONSANS0/.
Images courtesy of Fundacion Sansó.