Warm Scenes From The Pinoy Home In Lockdown Are The Highlights Of This Artist's 18th Solo Exhibition
Showing his signature flair for the narrative and his mastery at evoking a mood, Roel Obemio exhibitis his rotund figures at The Art Lounge
With the easing of the lockdowns, and with our life returning to a semblance of normalcy, Roel Obemio picks up the pace to match his usual pre-pandemic stride and presents 36 works at Art Lounge Manila for his 18th solo exhibition entitled OBEMIO. The exhibition runs until December 21, 2021 at Art Lounge Manila, at The Podium.
Interestingly, OBEMIO, the self-titled solo exhibition, is his 18th solo exhibition comprised purely of works on paper. Among the 36 artworks presented, more than half of which are drawings – from quick sketches to built up, fully fleshed out drawings of masterful crosshatching. "Drawing is the honesty of art," as Dali once said. And in the show OBEMIO, we see the artist at his most raw and natural state. Of drawing, Dali also is quoted that "There is no possibility of cheating. There's only good and bad art." And surely, the drawings on exhibit show Obemio's mastery of his craft.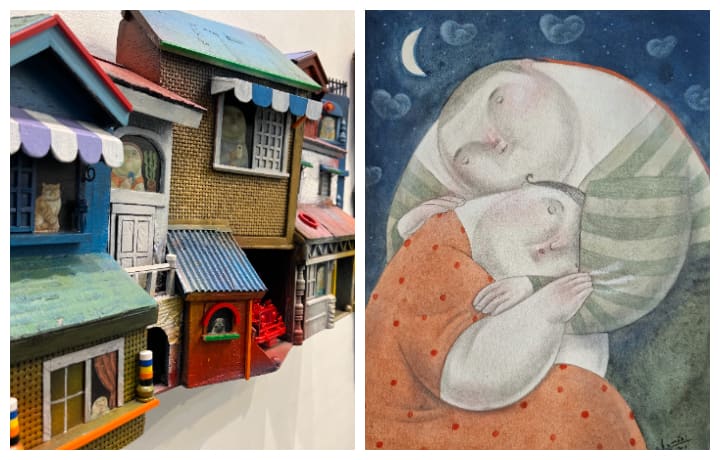 Obemio At The Art Lounge
Obemio At The Art Lounge
The rest of the works are watercolor and pastel works. As a whole, there are themes which echo the different series that Obemio is known for: Homages, or the reworking of iconic high art pieces such as Raphael's The Three Graces, Sandro Boticelli's The Birth of Venus, Sir Frederic Leighton's Flaming June, Mindy Sommer's Cherubs among others into the trademark Obemio style of rounded visages often with a humorous twist. The facemask or COVID- inspired series. And lastly, the colorful vignettes, many of which are dreamy and tender – qualities which have persisted in his previous solo exhibitions.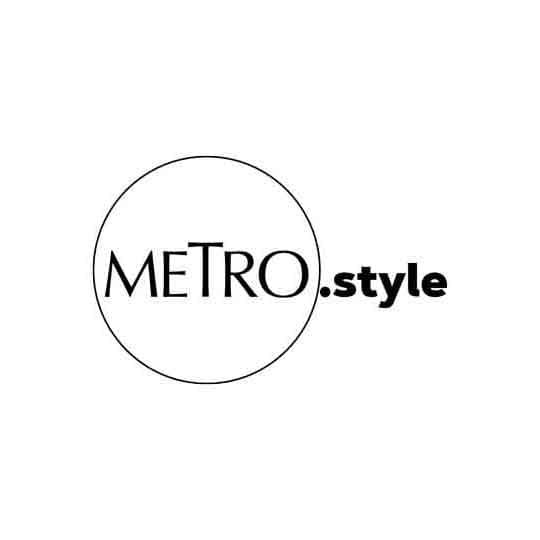 Artist Roel Obemio with his wife, Connie, at the opening of Obemia in Art Lounge Manila, The Podium | Courtesy of Connie Obemio
Before breaking into the art scene with his highly successful first solo exhibition in 2006, Roel Obemio worked as an animator in the now defunct studio of Hanna-Barbera. This inevitably affected his art, instilling in it a flair for narrative, a skill in composition, and a mastery in evoking mood. But it is the qualities of tenderness and dreaminess, other than his humor, which seem to define the character of the artist himself. And these are what can be seen in OBEMIO.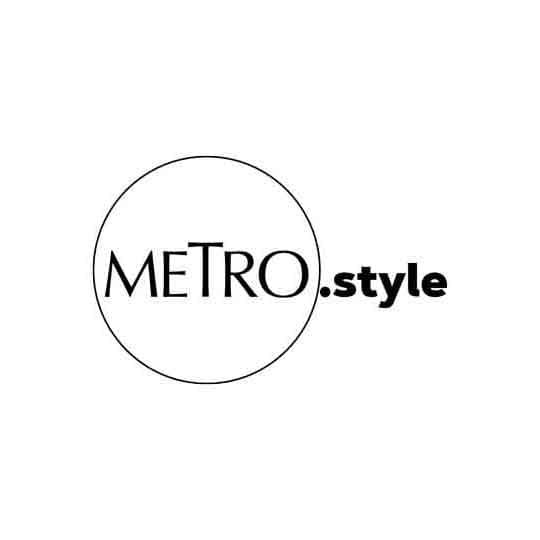 ROEL OBEMIO "Dreaming Plantito" 10" x 7.5" Mixed Media on Paper 2021 | Courtesy of The Art Lounge