Rustan's Celebrates The Art Of Anita Magsaysay-Ho With Offerings, An Affordable Collection Of Prints, Home Décor And Stationery
The latest collaboration of Rustan's and its continuing effort to make Philippine Art accessible and democratized comes just in time for Christmas
During her lifetime, artist Anita Magsaysay-Ho often said that it was a shame that art had become something those with money acquire, then just lock up in their homes. For Anita, Art should be accessible, available to many, and be seen to be appreciated and loved. It was her daughter Doris Magsaysay-Ho, who was relaying all this to us during the launch of the Rustan's collaboration with the works of Anita Magsaysay-Ho, converting her artworks into objets d'Art and home decor; collectibles that many could now enjoy.
Rustan's has made a habit of initiating these artistic collaborations, the ones with BenCab, Amorsolo, and Arturo Luz coming to mind right away. Home collections are carefully created in the course of these engagements, and they provide fresh buzz for the artist, while turning their best artwork into plates, greeting cards, pillowcases, and a host of other forms of homeware.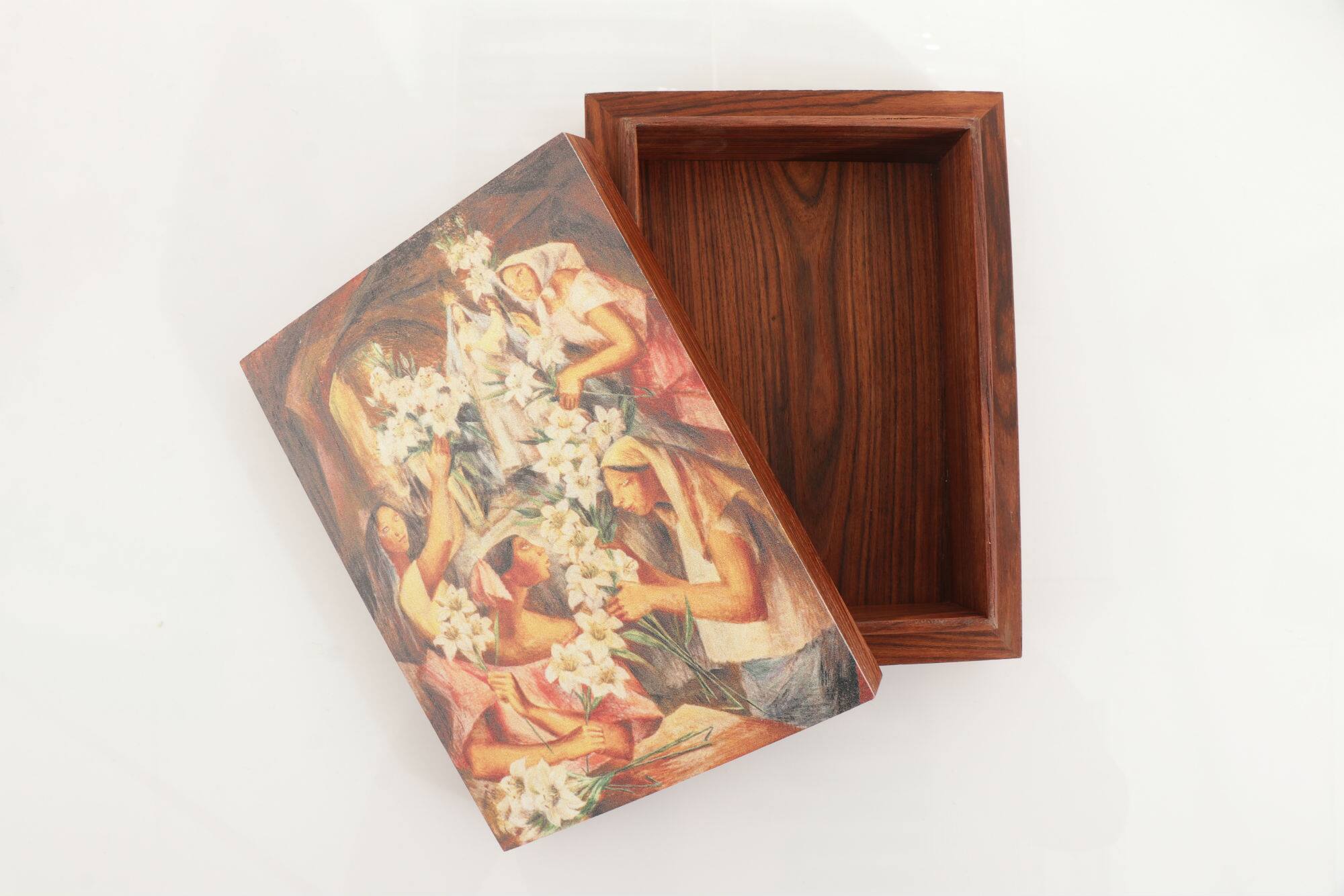 What I learned made this collaboration, and its limited edition of Bernardaud plates featuring the work of Anita Magsaysay-Ho, extra special; was that the artist had originally created this art on plates. While she was living in Japan, she experimented in using plates as her 'canvas', so it was so apropos that this collaboration included highlighting her art into plates. One didn't have to resize, or highlight some detail of the full painting, as Anita had first executed them on plates.
Doris and her sister, Helen Delgado, also revealed that their mother had an exhibit at Rustan's way back then, so this 'Offerings' is actually a homecoming of sorts. Anita was on very good terms with the late Tita Glecy Tantoco, the Rustan's matriarch. And to reinforce the closeness of their respective families, the Tantocos came out in full force for the public launch of the products.
Part of the proceeds from the sale of these items will go to the Anita Magsaysay-Ho Foundation. They're now available at Rustan's Makati, and we understand that come January, other branches of Rustan's will have them as well.