Rare and Distinctive Discoveries Await At The 2021 Edition of the 'Important Philippine Art And Furniture' Sale
As the nation embarks on the quincentennial commemorations, Salcedo Auctions responds to the historic moment with a survey of our past
Most people are happy to view art works and furniture by the masters in museums. And then again, there are those who have them at home. Imagine living with Amorsolos, Magsaysay-Hos and Manansalas mingling with 19th-century furniture heavyweights, veritable pieces of history. Universally, the penchant for decorating with heirlooms gives a home an intangible timeless character. There's something about a home dressed with pieces that have lived for many decades, centuries even. No matter the decorating style, museum-worthy pieces transcend any passing trend, telling of stories that are passed down to generations. In the market for these? The upcoming Salcedo Auctions sale may be just the thing for you.
As the nation embarks on the quincentennial commemorations, the country's premier auction house responds to the historic moment with a survey of our past – a stunning collection for its first major sale for 2021.
The quincentennial commemorations are anchored on a Filipino-centric context of history –much like the entire Important Philippine Art & Furniture sale, as has been the tradition since Salcedo Auctions first had the sale in March of 2013. The auction house's identity has long been tied to this event, with a vision to bring Philippine art and culture forward.
"After all, art is part of the very fabric of Filipino society. It has thrived and endured throughout centuries of socio-cultural change." says Salcedo Auctions' Chairman and Chief Specialist, Richie Lerma.
This edition of Salcedo Auctions' 'Important Philippine Art & Furniture' boasts of rare and distinctive discoveries, starting with a lot of incredible rare bulols – like the King Bulol, 'Kinabigat' or King post and an Ifugao figure with a bowl.
A pair of watercolour illustrations by Jose Honorato Lozano is undoubtedly among the art highlights, discovered in Paris and flown to Manila where it awaits its new owners. Art patrons, meanwhile, will be spoilt for choice, starting with the jewel of the collection: A rare and very large work by Elmer Borlongan.
Measuring 11.6 x 13 feet, it once covered an entire wall at the late Gilda Cordero Fernando's home. She commissioned the larger piece after the completion of a smaller work also by Borlongan. Later in her life, she decided to sell the work so it can have the viewing space that it deserved.
Equally stunning are the works by Filipino masters, such as Nationals Artist Fernando Amorsolo, Vicente Manansala, and Federico Aguilar Alcuaz, along with fabulous paintings by contemporary artists Ronald Ventura, Emmanuel Garibay, Andres Barrioquinto, Jigger Cruz and Marina Cruz.
Other highlights include a pair of Sheraton Altar Tables, and the antique furniture section's grand bravura piece – the San Rafael Manila Aparador. Its rare design features – such as the twisted, rotating posts, and carved peony applique – reveal the maker's exceptional skill. Also notable is the rare Babaeng Kamagong wood used for the piece – light in parts to display the dramatic streaks which is unique to the medium.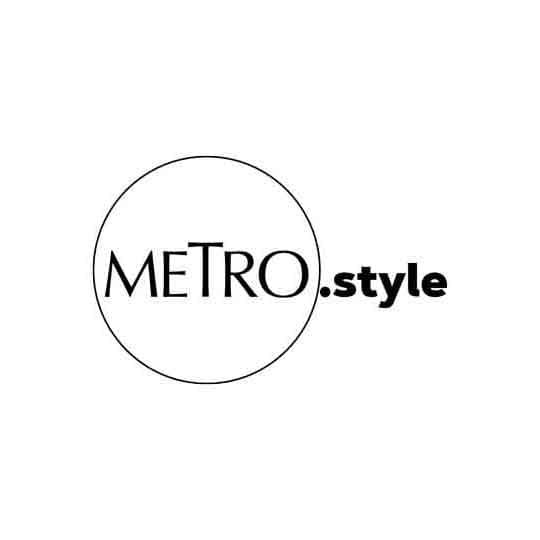 An elegant inlaid Sheraton altar table, 2nd quarter, 19th century Bulacan, Narra, kamagong / narra / lanite inlays, metal mounts
Collectors of religious artifacts will be delighted with an incredibly diverse and precious line up: a large 18th century ivory Santo Cristo Expirante, the dramatic Nuestra Señora del Rosario oil on wood painting, with Rococo urna frame, 19th century, made from Bohol Molave, a solid ivory 19th century Mother & Child, and a rare large inisot silver San Agustin Porta Paz.
Collectors of rare books and documents will also have the chance to bid on a rare original copy of the 1935 Constitution, signed by 192 delegates including Claro M. Recto and 3 Presidents namely: Laurel, Roxas, Quirino and other Government Officials ie. Senators, Congressman, Governor. The Constitution itself comes from from the collection of Eulogio Balan Rodriguez, the Director of the National Library and Museum during World War II and the immediate postwar years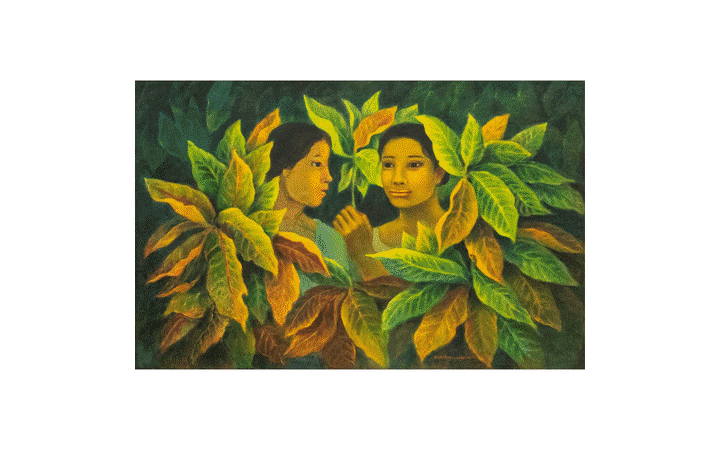 Salcedo Auctions
Salcedo Auctions
Interested bidders can view the online catalogue at salcedoauctions.com. The Important Philippine Art & Furniture sale happens on Saturday 13 March, at 2pm. For updates, follow @salcedoauctions and @gavelandblock on Facebook and Instagram.