Object of the week: Sanivir Smoke Keeps Spaces Virus-Free
It works against the coronavirus, even the much-dreaded Delta strain, and it also kills bacteria and fungi in the air and in surfaces
The new normal is upon us, and even with ever-changing quarantine restrictions, one thing is clear – we will need to learn how to move forward with the times. While many of us continue to stay at home, there are times when stepping outdoors is essential, inevitably risking exposure to the virus. Such is the case for homes that need to stock up on necessities, as well as businesses who continue to adapt to an ever-shifting environment and protocols while serving its patrons.
With recent news reports of case surges and new strains, there lies the need to take stronger, extra precautions to keep households and businesses safe from the threats of COVID-19. A powerful way to protect your loved ones, staff, and other people you come in contact with is through disinfecting your spaces with Sanivir Smoke.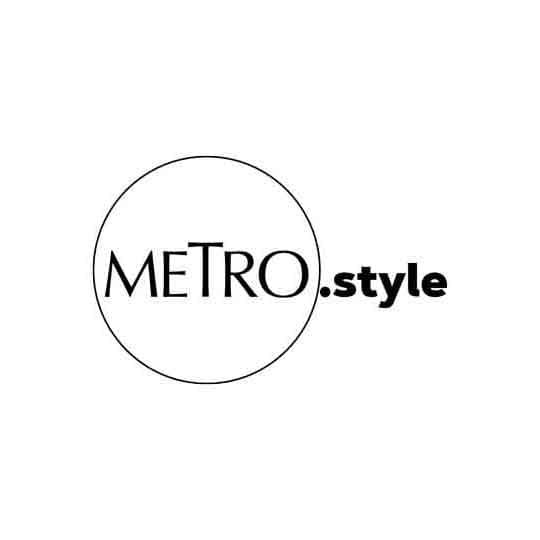 Sanivir Smoke by Bioplagen | Courtesy of Sanivir Smoke Philippines
Easy to use, safe, and cost-effective, Sanivir Smoke conveniently and reliably disinfects your space to the highest level – perfect for those who value utmost safety and sanitation in their most important spaces. A fumigant disinfectant, Sanivir fights against all types of viruses, bacteria, and fungi, in the air and on surfaces. It contains Orthophenylphenol (7.0%) and Glutaraldehyde (3.5%), two powerful ingredients proven by CDC as well as International Laboratories to kill the coronavirus. This makes Sanivir Smoke more effective than fogging, misting, UV, or any spray disinfection, as certified by international laboratories such as the Instituto Valenciano de Microbiologia and leading biosecurity firm Bioplagen.
Since the beginning of the pandemic, Sanivir Smoke has made its way into the venues of the most discerning. The Farm at San Benito has partnered with Sanivir Smoke for the sanitation of its guest and treatment rooms alongside stringent safety protocols, as part of its "new hospitality" measures. In addition, SM Supermarkets, Balesin Island and Discovery Primea are just some of the commercial establishments that have enlisted Sanivir Smoke as part of its cleanliness and safety protocols.
Versatile, simple and reliable, Sanivir Smoke can be used in several types of enclosed spaces: you can disinfect homes, offices, restaurants, warehouses, and even cars without the need for special equipment. Delivered through a broad spectrum dry smoke, Sanivir disinfects even hard-to-reach cracks and crevices such as air conditioner filters, keyboards and does not leave any residue.
In the gallery below, see all the spaces that would benefit from this treatment: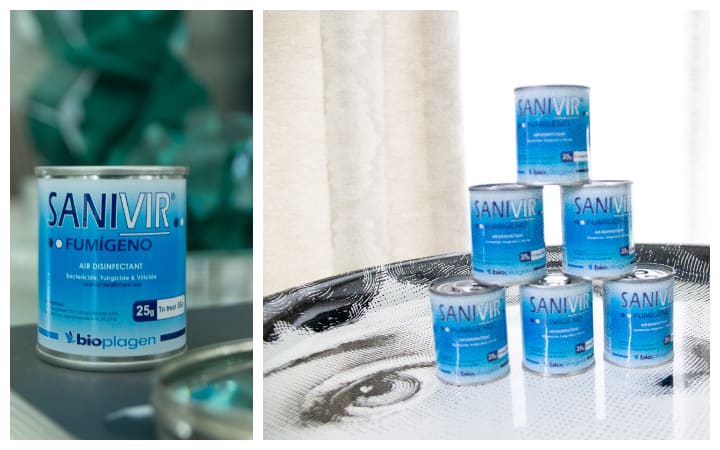 Cleanliness And Safety By Sanivir Smoke
Cleanliness And Safety By Sanivir Smoke
How To Use Sanivir Smoke
Once applied, Sanivir keeps surfaces and areas protected for up to two weeks or 14 days (or depending on the foot traffic of people coming in and out of the disinfected area). The 25-gram canister covers areas of 30-50 square meters, ideal for living areas, cars, vans, condos, bedrooms, and conference rooms. Offices, warehouses, restaurants, and other areas that range between 500-550 square meters will need one kilogram of Sanivir.
Applying Sanivir takes only a few steps: Shake the can horizontally to loosen the powder inside the can and take out the wick's plastic covering, place the can on a non-flammable surface such as ceramic, tile or wooden block. Light the wick and leave the room for 6 to 8 hours. Ventilate the area for an hour before using it again to remove the remaining smoke inside.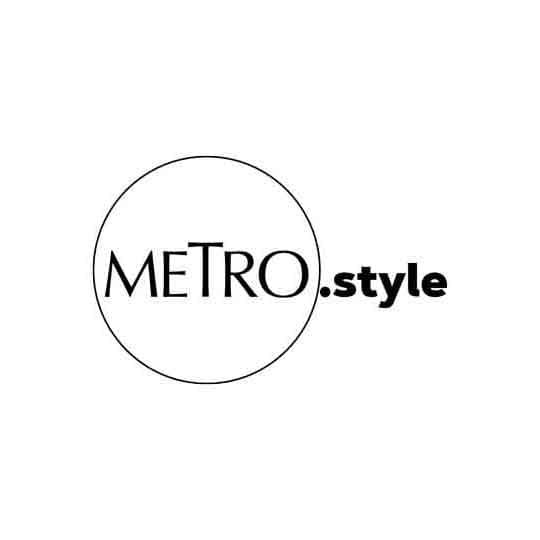 Sanivir Smoke in action | Courtesy of Sanivir Smoke Philippines
Chemist Pinky Tobiano Approves
At a media briefing, Chemist Pinky Tobiano demonstrated the use of Sanivir Smoke. In a hotel room at the farm in San Benito, she ignited a 25-gram canister, showing how easy it is to use the product. A cancer survivor, Tobiano says that the aroma from this small can is, for her, "the smell of safety," especially during this pandemic season. In order to get into a healthy new normal, and to get our lives back, she stands by the product's effectiveness.
Sanivir Smoke is available at Rustan's Department Stores and online shops, Stork.ph, Shopee, Nest Genie and Lazada. You may also call our Sanivir Hotlines: Shelley Vergara 0971 557 5445 ; Office (632)83713936;(632)74112620 You may also fill up our online order form at https://forms.gle/PSb7KxC1ZZktjBMW9.