Here's Where Newly Weds Mr. & Mrs. Guidicelli Shopped For Dinnerware
Plus some recommendations on what to get for your own table as well
Ah, the bliss of married life—what joy it is to be able to finally do things together as husband and wife! Living the domestic life is enjoyable, especially as you start building the home of your dreams. Filling your own space with pieces that make your house a home is now a shared agenda, thus compromising on and complementing each other's personal favors.
And in this phase we spotted newlyweds Matteo Guidicelli and Sarah Geronimo, after doctor of the stars Dra. Vicki Belo, along with her daughter Scarlet Snow, bumped into the couple during a shopping trip! Dra. Vicki captured the pair on video as they go around to pick out glassware, plates, and cutlery for their home—which the celebrity doctor took to Instagram yesterday.
In case you're wondering where Mr. & Mrs. Guidicelli went to buy their diningware, Makati dwellers would recognize the familiar aisles of Rustan's Home in Glorietta. As seen in the post, the lovebirds seem to be drawn to simple and classic items with minimum detail. It's a no-fuss and easy choice, especially if one is just beginning to build the kitchen pantry.
Seeing the happy couple made us green with envy, and we think a visit to Rustan's Home is in order! If you're in the mood to update your plates and cutlery like us, we've done a bit of work and went window shopping already for dining knick knacks that'll be perfect for your own table. Inspired by Matteo and Sarah's choices, we've picked similar items in sleek and elegant designs. Ready your carts!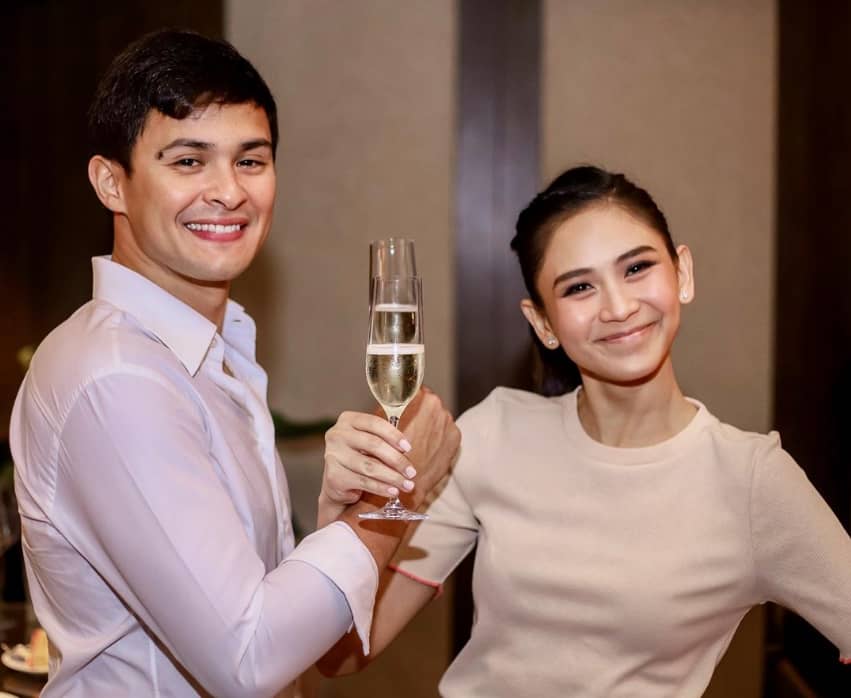 Product photos from rustans.com.