Go On A Studio Visit Via "Anticipating the Day," A Virtual Show By Silverlens
This digital exhibition offers an intimate view into the locations where the art is made... it is also an art gallery accessible at home
Travel restrictions are slowly easing up in the metro, but the digital platform is still, at present, the best option we have to keep ourselves distanced from other individuals. Our daily activities during this COVID-19 global pandemic have become confined physically. But if anything, it didn't limit our horizons to the many possibilities that lie before us.
The landscape has changed—more than just a remote at home experience, people's attempt at virtual reality is deliberately growing into a more intimate and authentic undertaking. Especially in times where everything happens on a screen, being digitally connected develops into a more personal approach. The need to continue with everyday, amid a face-to-face contact, hails as more important nowadays. And this is what Silverlens Galleries proves in their latest exhibit called "Anticipating the Day."
This COVID-19-breaker show, the title taken from artist Nicole Coson's description of what lockdown is for her, is presented online—with each participating artist's artwork installed in their respective digital studios. Instead of placing their masterpieces on site, Silverlens goes for in-site installation, carrying prominent names in the art scene in this comeback showcase. The lineup includes Martha Atienza, Frank Callaghan, James Clar, Chati Coronel, Nicole Coson, Corinne de San Jose, Patricia Perez Eustaquio, Dina Gadia, Gregory Halili, Mit Jai Inn, Pow Martinez, Wawi Navarroza, Elaine Navas, Renato Orara, Gina Osterloh, Bernardo Pacquing, Gary-Ross Pastrana, Hanna Pettyjohn, Norberto Roldan, Ryan Villamael, and Eric Zamuco.
The exhibit also offers art enthusiasts an opportunity to take a glimpse of the artists' individual workspaces, with personal anecdotes that state the nature and inspiration of their work—making the experience as personal as it can get. And the best part: virtual gallery viewing is kept within the walls of our respective safe spaces, making consumption of art secure yet still accessible.
This little sneak peek into the individual artists' studios (or work sites, in the case of location-based work such as photography) creates an intimacy with the art, the artist and their act of making that you don't necessarily get in the old normal of shows within the confines of galleries. Viewers are treated to a glance of the sacred place where the magic happens—an invitation to the artists' private hideout.
If you're eager to see what the artists have created during lockdown, here's a glimpse of their work spaces and work: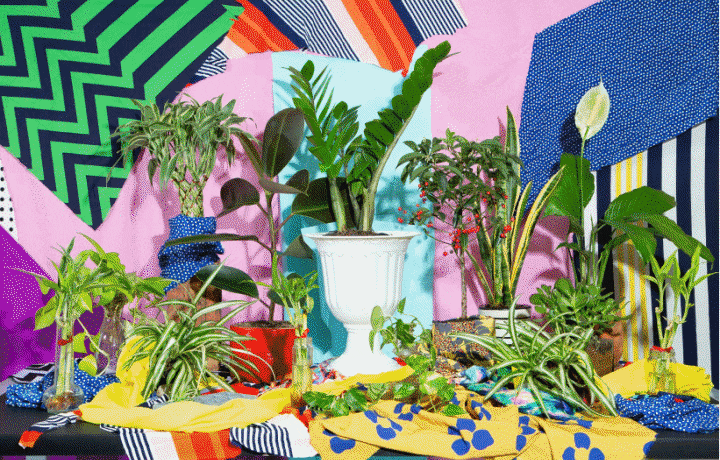 Anticipating The Day
Anticipating The Day