Spruce Up Your Pet's Space With These Twelve Nifty Ideas
When pet parenting meets harmonious living arrangements
There's nothing that we won't do for our furry children. Aside from giving them all our love, care, and attention, there's so much more that they need.
It's true that having a pet around is similar to having your own kid, that's why creating a nice area for them to sleep on, play around, and just hang out is important. We wouldn't want them to always take up our space in the bed or possibly ruin the carpet or mattresses just because they don't know where they need to lie their backs on!
If you want to step up your living arrangement with your dog or cat in mind, why not fully incorporate their personal spaces into your home's design? Sure, it may not sound easy, but with the investment, proper planning and great design ideas, you and your pet will surely be having a blast living harmoniously together.
In the gallery below, we gathered 12 design ideas on how to do just that. Have fun!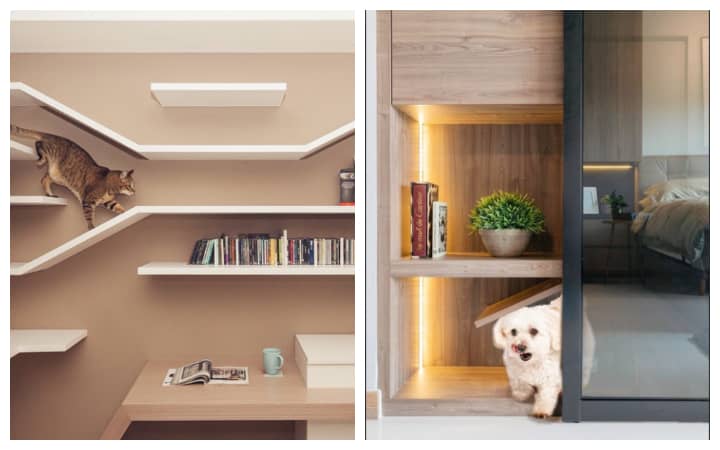 Make Your Pet Feel At Home With These 12 Ideas
Make Your Pet Feel At Home With These 12 Ideas
Banner and Thumbnail Images @kinko.pets