Stay Comfy (and Safe) at Home with Trunc
Shopping these furniture and wardrobe essentials is as easy as 1, 2, 3!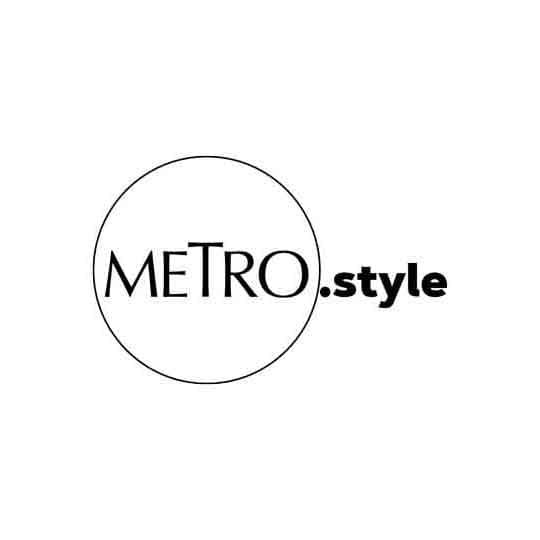 Shop your home and living essentials on Trunc! In photo: Pottery Barn Signature Homescent Collection | Trunc.ph
With still many store operations at a halt, you might think you'd have to wait days, weeks, or the next official announcement until you're able to shop your favorite brands or step inside your favorite malls. This, however, cannot be farther from the truth!
In fact, anyone can shop safely through Trunc, SSI Group's multi-label e-commerce site—letting you have over 100 of the world's most coveted brands right at your fingertips. Below, check out some essentials we've selected for you to keep comfy (and safe) at home, from brands West Elm, Pottery Barn, MUJI, and more!
Comfy at home
There was a time when we longed to work in pajamas. Now that it's here (for more than a year and counting...) working from home isn't actually as comfy as we initially assumed. Burnout is real. But with Trunc and Trunc at Home's cozy furniture and wardrobe essentials, there are more ways to unwind and keep stress at bay.
Snuggle up like a burrito in the softest, most cuddly blanket. The Cozy Pom Pom Throw by Pottery Barn and the Waffle Weave Throw by West Elm will quickly put you to a satisfying power nap that will re-energize your mind and body in no time!
Add in a pillow with a pop of color to your work space to escape the dull and neutral vibe brought about by predictable routines. West Elm's Color Pop Pillow features an abstract geometric pattern with a flash of neon. Furthermore, it is made with recycled polyester filling that's sustainably sourced from plastic bottles. Each pillow keeps 38 bottles out of the waste stream.
Another furniture ought to have at home is West Elm's Roar + Rabbit Chair. This modern design blends with fun, whimsical details that help spur creativity especially when someone has a bad case of creative block! Swivel back and forth until the inspiration comes for your project. Relieve stress through scent. Escape to a realm dear to nature by setting your room's ambiance with Pottery Barn's White Spruce Mason Scented Candle, a warm and woodsy fragrance of white spruce, cedar wood, and wild lichen reminiscent of the forest.
The Homescent Collection by Pottery Barn is complete with decorative potpourri, a candle pot, a diffuser, and a mini diffuser. Fragrant and visually satisfying, the collection is available in five scents: the sweet tart rhubarb and rich amber-smelling Fig Fragrance; the salt-kissed light honeydew melon and jasmine scents of Ocean Fragrance; the bright citrus scent of Pomegranate Fragrance; the powdery blend of gardenia, jasmine, sandalwood, and vanilla of Paperwhite Fragrance; and the robust blend of warm leather and refined bergamot of Grey Moss Fragrance.
MUJI's Aroma Diffuser creates disperses a fragrant mist through the vibration generated by its ultrasonic function, making it a flame-free alternative for creating a peaceful, relaxing, and aromatic ambience in the room. Designed for low-noise operation, it silently fills the space with the aroma of your chosen essential oil.
Of course, having a clear mind also requires having a tidy desk. Take the time to declutter and sweep dust away from your tabletop quickly and effectively with MUJI's Cleaning System Desk Broom Set. It includes a dustpan, making it easy to store.
Nature uplifts and refreshes the mind. Bring the beauty of the outdoors to your work space with Pottery Barn's Potted White Orchid. Bright white blossoms are accented with soft green buds on this delicate branch. Carefully handcrafted, the hand-assembled piece is designed at the peak of the flower's bloom.
Aside from home furnishings, wearing the right clothes help keep the body feeling fresh despite the summer heat. This, in turn, aids the mind to focus better at work instead of feeling burdened by the weather. Women'secret Short Satin Robe and Satin Jumpsuit are both made with light and airy fabric. The first comes with a matching belt and lace details at the sleeves, while the second is a sleeveless option with lace details at the neckline.
For the feet, the Jelly Flip-Flop Slide Sandals by Old Navy is comfortable and durable with a stylish glitter-embellished wide-strap jelly upper.
Living doesn't stop at lockdown. With the right mindset, there are multiple ways of maintaining and upgrading one's lifestyle from home. Aiding you in this endeavor, Trunc is the online destination for your premium must-haves!
Shop responsibly. Shop online. Shop safely with Trunc.
For more information and to shop safely from home, visit Trunc's website and follow @Trunc.PH on Instagram and Facebook.