Studio Yakal Gives Mid-Century Modern Furniture One More Chance
Mabs Muñoz tried furnishing her studio unit, now she has a thriving furniture business with partner Ced Roxas
Legazpi Village in Makati has gained a new furniture haven in Studio Yakal. Co-partners Mabs Muñoz and Ced Roxas excitedly welcome you into their corner as they finally meet their customers face to face.
The young couple had the idea of Studio Yakal back during the lockdowns of the pandemic when Muñoz moved in her unfurnished Makati studio unit along Yakal St. "During the time, I was so frustrated because there were no malls or shops open because of the pandemic," she recounts.
"So we started sourcing online but we weren't so lucky. Online stores would drop eight items or so and everyone would be fighting over them. And they would sell out before we could get anything. So what we did was we went to Mabs' town in Pampanga and went to a Japanese surplus store," says Roxas.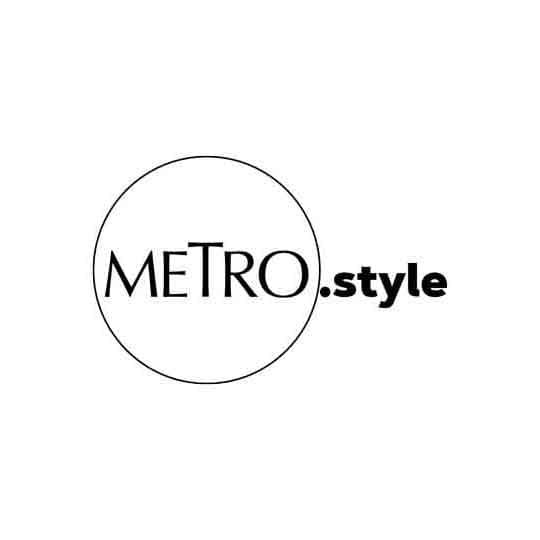 Ced Roxas and Mabs Muñoz in Studio Yakal | Jar Concengco
There, Muñoz liked a sofa that was covered under a throw blanket that she thought was perfect for her studio unit. It turned out that they brought home a gem - it was a Ligne Roset Togo Sofa designed by Michel Ducaroy. This started the couple's obsession over found furniture.
"I'm a doctor by profession and also a frustrated interior designer. So I was really excited to design my place. When we started finding more pieces, I thought, why not share with other people what I found? So I opened a small store online to share with people what I discovered. I didn't care if no one bought what I sold. It was fun for me," Muñoz says.
Sitting on the third floor of a corner building along Sotto and Rufino, Studio Yakal showcases the couples' incredible finds. One corner carries a boho-chic vibe (a style that Muñoz responds to more) with a pair of chairs with solihiya cane seats facing a bent bamboo coffee table. A wall full of stacked chairs of different designs is Roxas' favorite. "I like stackable chairs. When you stack these chairs, it becomes like structural art and it has a different feeling."
A Mid-Century LCW Chair designed by Charles and Ray Eames and produced by Herman Miller is raised on a pedestal near stackable Artek Stool 60 pieces designed by Alvar Aalto. An iconic Isamu Noguchi coffee table and George Nelson's Eye Clock produced by Vitra can be spotted in the "man cave" corner of Studio Yakal.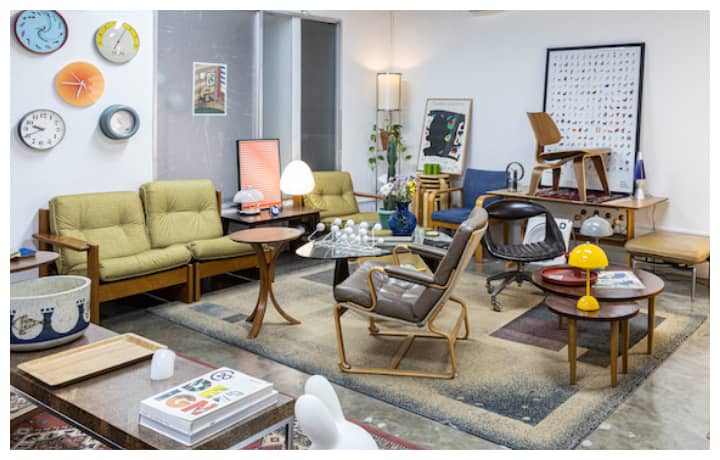 Photo Gallery
Photo Gallery
"I'm currently obsessing over Japanese designers like Tendo or Takeshi Nii. I like how they think and how they design," shares Roxas.
For Muñoz, Studio Yakal will be a hub for them to connect with the design community. "We wanted to meet the community here - the people who are into furniture and design. We plan to hold events here every month so we can meet more people."
"We encourage people to buy secondhand furniture to lessen your carbon footprint. Each piece has a story - every scratch and wear and tear on the piece has a story. Plus many of our pieces are one of a kind," Roxas answers when asked why people should give found furniture a try.
Visit Studio Yakal at YL Holdings Building, V.A. Rufino St, Legazpi Village, Makati, Metro Manila or on Instagram at @studioyakal.