10 Must-Have Appliances For A Comfortable Indoor Summer Experience
From energy-saving air conditioners to LED Smart TVs, these choices will make updating your home this summer that much more enticing
With the unlikely combo of rainy and sweltering days this summer, it's best to stay indoors. But make it comfortable and convenient. The summer months are usually the time where home improvements are made by many. This list of appliances will entice you to do your home upgrading and upkeep during this time.
There are state of the art Home Entertainment Centers for your family like Skyworth 4K LED Smart TVs with exceptional performance, which you can automatically share your mobile apps and photos on TV via smartphone. You can also rock your favorite playlist and get the summer party started with LG's powerful systems with fabulous sound and exciting color changing lights.
Chill out with energy saving inverter air conditioners. The Panasonic Split Type Aircons eliminate allergens, bacteria and viruses with its most advanced purification system, Nanoe Technology that deodorizes and purifies the air in your room.
Give your kitchen an upgrade with LG Side by Side Inverter Refrigerators to store your ingredients, and create nutritious meals – including barbecues - for your family this summer with durable and versatile La Germania Ranges.
You'll also be amazed by how inverter washing machines help you save energy, time and money in doing all your laundry chores. LG Inverter Washing Machines allows you to remotely operate your laundry, download additional cycles and interact with it with smart convenience with Smart ThinQ features.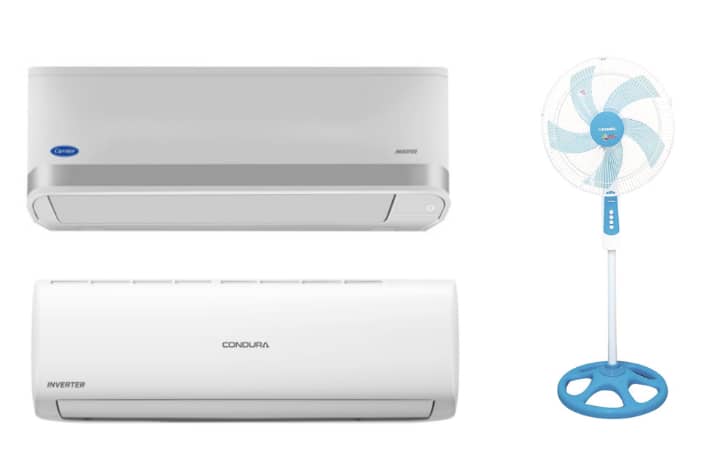 10 Appliances For A Comfy Summer Indoors
10 Appliances For A Comfy Summer Indoors