Sweet Pairings: Tableware To Match Your Sweet Cravings
If you're planning to send some sweets this Love month, check out our recommended pairings of sweet treats and Instagrammable tableware
With Valentine's Day just around the corner, we hope you're already starting to prepare gifts and surprises to make the day extra special for your loved ones (to avoid the last-minute cramming, of course). And if you're the foodie type, you're in luck because there are tons of options to explore for Valentine's Day!
As they say, eating is an experience not just for our tastebuds, but for the other senses as well. This is why we're drawn to food that visually look good. To take the visual appeal of food to the next level, we're pairing up our favorite sweet treats with new tableware finds because we believe that beautiful desserts *need* to be served in equally beautiful wares.
Check out the gallery below for our ultimate guide on sweet pairings—from mochi in Japanese ceramics to cookies in iron baskets.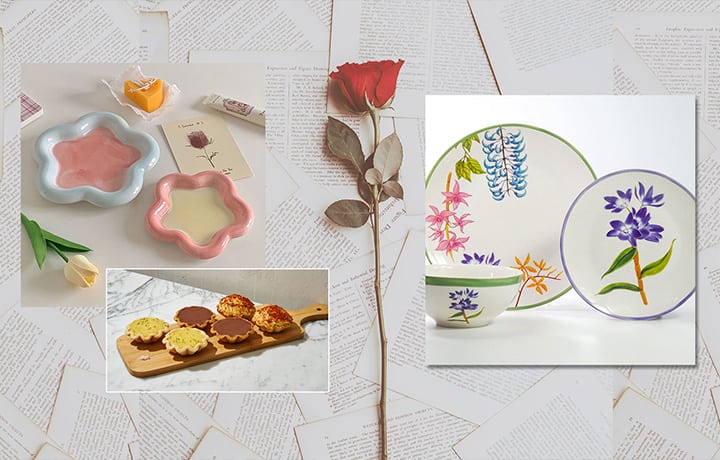 Photo Gallery
Photo Gallery