The 80s Are Back In A Sweet Way
JJA Bespoke Takes Memphis Revival To Myanmar via The Central Sweets
During the 2014 Salone del Mobile, Galleria Gruppo Credito Valtellinese celebrated the Memphis Group through a show called La Collezione Memphis alle Stelline, the largest museum exhibit of Memphis in Milan, its birth place. Italian Architect, Ettore Sottsas founded the Memphis Group in 1980, an Italian design and architecture collective that made a dramatically radical impact on Italian architecture and design. It was active through 1987. Their works were known for their contributions to post-modernist architecture and interiors: bright hues (think Fisher Price colors); bulbous forms; round corners; and structural elements that took on playful, graphic forms.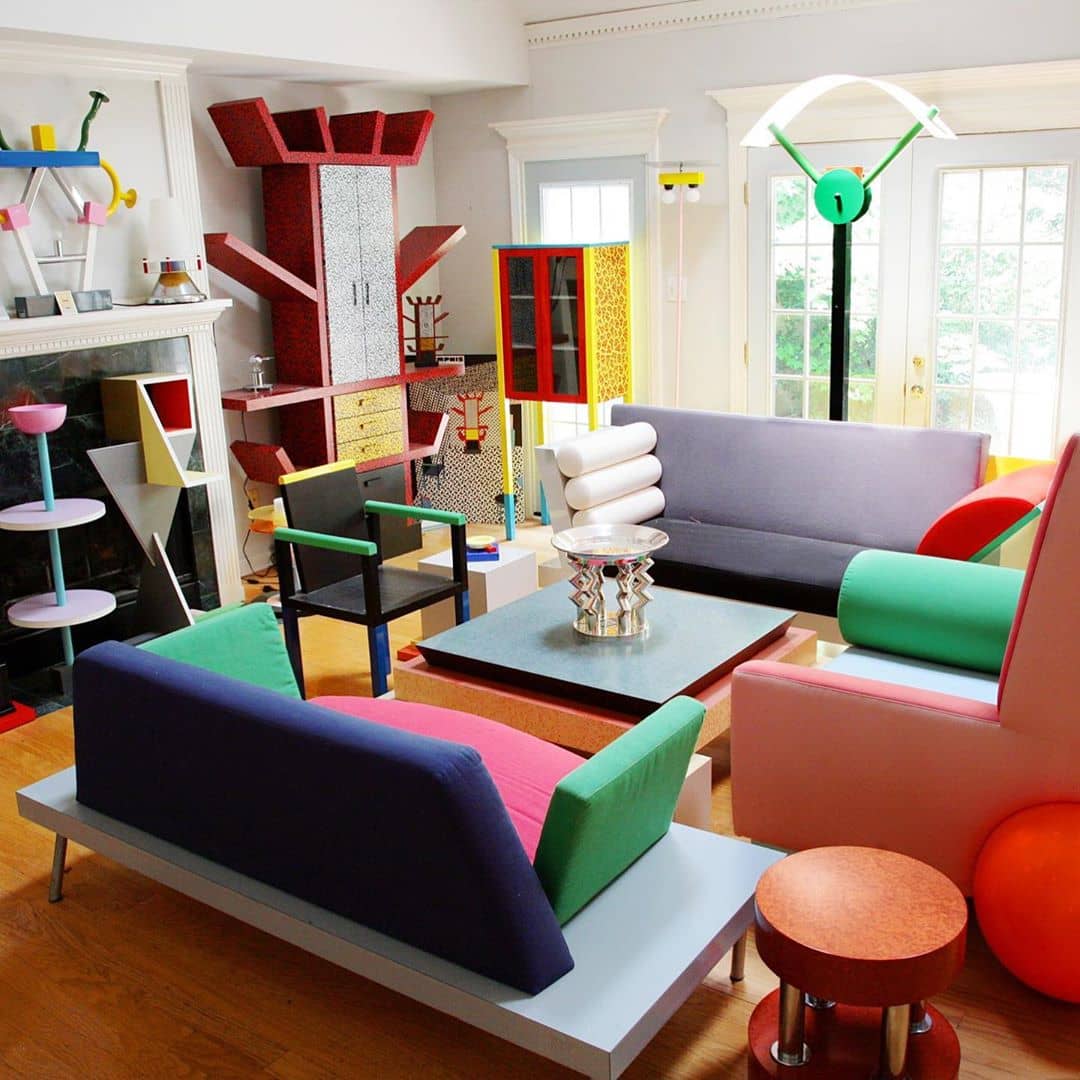 Memphis
The revival of this 1980s style has been slowly adapted in interiors all over the world, and its revival has made its way to Asia. In a country that still holds onto tradition – men wear sarong-like skirts called longyi and women proudly have thanaka on their cheeks (a yellowish paste made of bark) – The Central Sweets Myanmar presents a fresh and vibrant take on where and how to have your dessert. Facing West along the Inya Lake in Yangon, this dessert hall offers a visual saccharine feast. Cotton candy blues and pinks dominate while terrazzo stone counter tops and tables were chosen to resemble toffee and candy bark.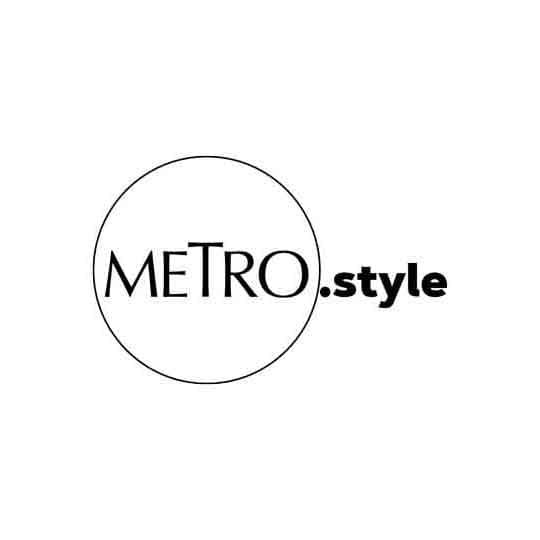 The Central Sweets Myanmar, designed by JJ Acuña offers a visual saccharine feast. | Jar Concengco
JJ Acuña, principal architect and founder of Hong Kong-based JJA Bespoke Studio, designed The Central Sweets Myanmar with the Memphis design language in mind. "It's a playful version of postmodern, and we felt romantic as well as whimsical". An ascent to the 2nd floor through marble stairs and a brushed brass handrail reveals a coffee cart with a large powder-orange circle as a wheel and can look straight out of Ettore Sottsass' playbook.
Acuña and his team consider many factors when designing a space, "How will people walk in the space? How will people order food? How will people sit in the space with this piece of dessert? And nowadays, how will people take photos of food? How will people take photos of themselves?" It's a requirement that has fallen on the shoulders of designers and restaurateurs of late: instagrammability. Acuña continues, "In an age where everything is shared online – you really have to plan restaurants the right way. There shouldn't be dark corners, dead ends and bad lighting."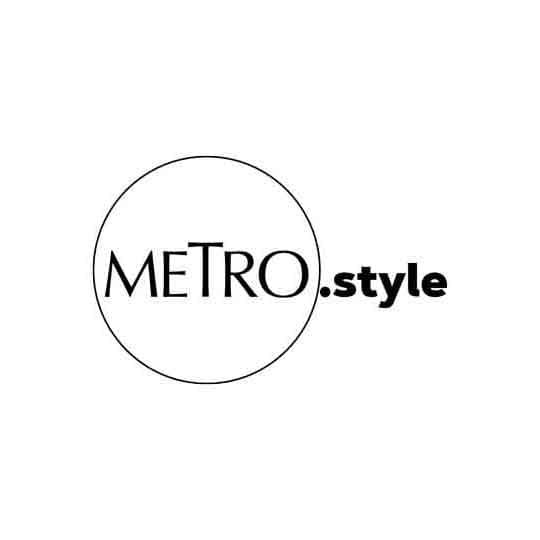 No dark corners, dead ends and bad lighting in The Central Sweets. | Jar Concengco
With the answers to these questions in mind came the types of materials to be used. "We made sure to pick lighting that was diffused and balanced. We made sure the color scheme was fun and youthful. The seating was semi-comfortable but not too comfortable as this is fast eating. Chairs were metal and hard wearing with velveteen fabric for softness."
Designing for a foreign country was a learning experience for Acuña and his studio. They worked with international real estate developer Marga Group who has a strong base in Myanmar. "At first, I was really worried about the length of time to build anything in Yangon. We were also worried about construction and material quality, craftsmanship and delivery." Marga Group was able to import a construction team from Singapore and Malaysia but also maintained local Burmese workers and craftsmen. "There was good knowledge exchange from the Hong Kong design team, the local Burmese workers, and the Malaysian construction company. In general I'm pretty happy with the finish and the outcome," Acuña continues, noting that the project was completed in only about 6 months.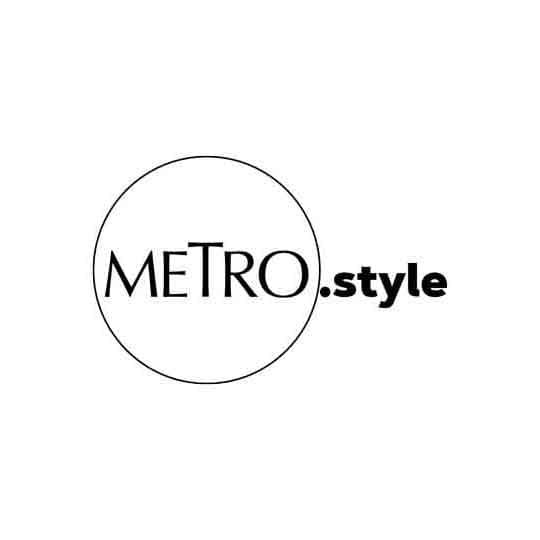 Fiishes reminiscent of ice cream and toffee bark: walls painted in bubble gum pink and solid surface table tops that look like terrazzo. | Jar Concengco
That's pretty fast considering the scale (a 3,600 sqm), location and the JJA Bespoke Studio's values. "I always tell people we are a very hesitant studio. We do things at our own pace because we want to make sure our business moves are quite considered."
Yangon's design scene is young and exciting. Acuña's work with The Central Sweets definitely reflects the demands of the tech savvy youth of Myanmar. Although you can enjoy traditional Burmese rice cakes in one of the stalls, you also have access to Korean soft serve topped with fluffy cotton candy and pop rocks.
If there were design points you can takeaway from Central Sweets in Myanmar, Acuña weighs in, "The 80s are really back in interior design. Think about white and black marble ceramic tiles, but laid out in strips so you can get that striped effect. Also, think about arches for your interior portals. That's back in vogue as well."
Among 1076 entries, the Sweets Central Myanmar was recently chosen by Frame Magazine, and made it to the long list of the Frame Awards 2020.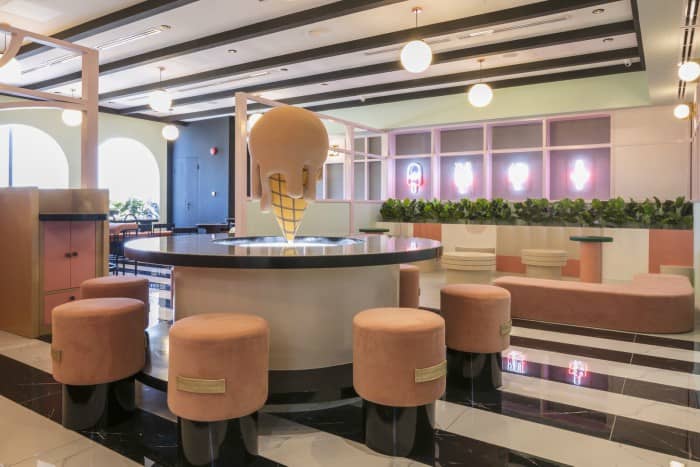 The Central Sweets, Myanmar
The Central Sweets, Myanmar
Can't get enough of the 80s? Tune into the Metro's Series of performances from noted 80s personalities here.
Original article and all photographs by Jar Concengco, courtesy of Metro Home and Entertaining Magazine.