The Education of Mrs. Edge
On a night out in Agimat Bar, interior designer Nina Santamaria gives U2's The Edge and his wife, Morleigh Steinberg, a primer on Philippine design and culture
With the conclusion of their Joshua Tree tour's Manila leg, everyone has been into U2 sightings. People were curious about where they dined, who entertained them, and what they ate. The media indulged, stalking Instagram pages for these reports. U2 mania was in Manila, big time! It's not everyday a band of such magnitude and influence visits the country, after all. A detailed account of these interactions is certainly one for the books. If it involves a respected interior designer and conversations on Filipino aesthetics and culture, in Metro.Style's book, it's even better.
On Tuesday evening, December 9, founder of interior design firm, Grupo Santamaria, Nina Santamaria, posted the following account that happened in Poblacion's Agimat Foraging Bar and Kitchen, where Chef Mario Batali was also in attendance, on her Facebook page:
"The lovely "Mrs. Edge" and I talked about furniture, design, real estate, and Intramuros. She was curious about our local weaves & fabric, asked me who colonized us and for how long and how the Filipinos feel about the current administration. I tried my best to answer this without feelings for fear of boring her...but she was really so interested and knew the right questions to ask so I think this is the part I got carried away and talked too much," interior designer Nina Santamaria narrates.
She regaled her Facebook friends with her account on the evening she spent having dinner with U2's lead guitarist, David Howell Evans, known to most as "The Edge," and his wife, choreographer Morleigh Steinberg.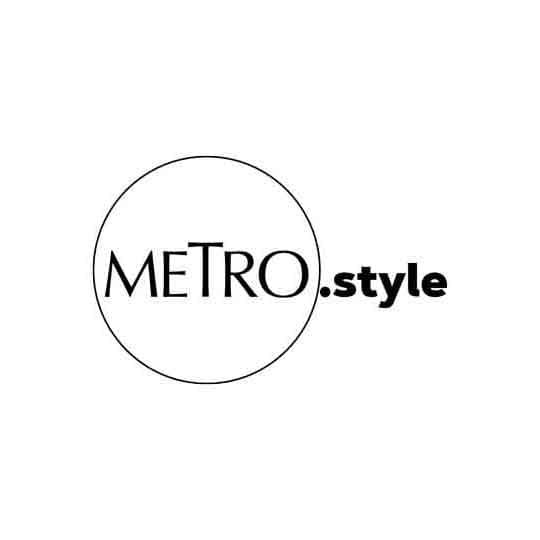 Morleigh Steinberg, "Mrs. Edge" and interior designer Nina Santamaria in Agimat Bar. | Courtesy of Nina Santamaria
Nina continues, "I showed her [photos] I took from the National Museum of intricate Muslim warrior outfits and our rich and proud heritage before it was influenced by outsiders. She was so impressed," Nina says that Steinberg even got a hold of her phone, browsed through the photos herself, zooming into the photos. During the conversation, she showed Nina photos of ancient Maori warrior gear she saw in Auckland.
"Errrhmergerd. Close na kami," the giddy Nina exclaimed.
She expressed that all she hoped for was to thank the band for their music, one that has influenced generations, but Nina had more to her evening.
"I seriously did not expect to be showing off the Baybayin alphabet on my phone (she said it looked so beautiful). The Edge was very interested in that, too, and we talked about the Philippines being a musical country," Nina continues.
She told the musician about how their songs are heard everywhere in Manila, and their concert was going to be "one big karaoke party for all the Filipinos attending."
"Medyo natawa sya ng slight doon," Nina narrates.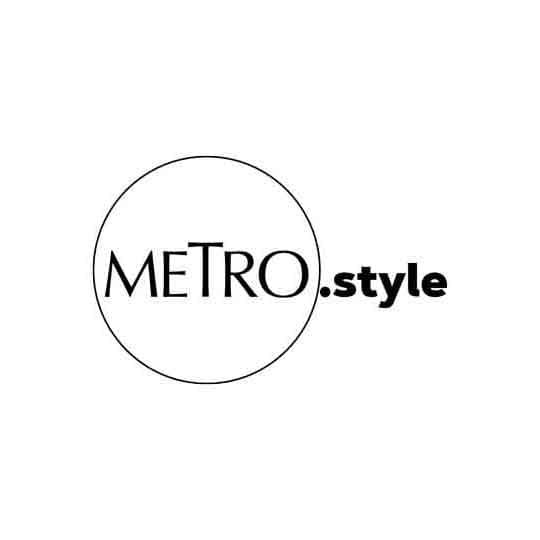 David Howell Evans, known as "The Edge," with interior designer Nina Santamaria. | Courtesy of Nina Santamaria
They continued their evening with a conversation on Martial Law and the student activists of that time.
"I'm not kidding...REAL TALK with Edge!!! Crazy!!!" Nina enthuses.
Their conversation culminated in Edge's education about the nipa hut, particularly the decorative lattice of anahaw and bamboo that comprises the ceiling of Agimat Bar. "What is this material and will we get wet if it rains," The Edge asked Nina, pointing to the decorative ceiling of Agimat Bar, where the guests enjoyed the food and drinks immensely. According to Nina, they were "blown away."
"Eh interior designer ang tinanong niya. Siempre, ang haba ng sagot ko," says Nina, who is grateful to the owners of Agimat for inviting her to the private function.
All photos courtesy of Nina Santamaria