Add An Eye-Catching Showstopper To Your Space With An Artist's One-Of Piece
The humble chair is transformed into a work of art in support of the art community's hospitalization and health needs
Each room bears within it an opportunity to highlight select pieces that tell a story, convey a memory of a loved one in the case of heirlooms, or to showcase an artist's work. These can come in the form of paintings or furniture, such as accent chairs that provide a focal point in the space. These have the power to draw attention, captivating the visitor and inviting them into the room. Such pieces also ignite conversation, making for an interesting narrative. At best, it sets the mood for the room, transforming a once forgotten corner into a spectacular one.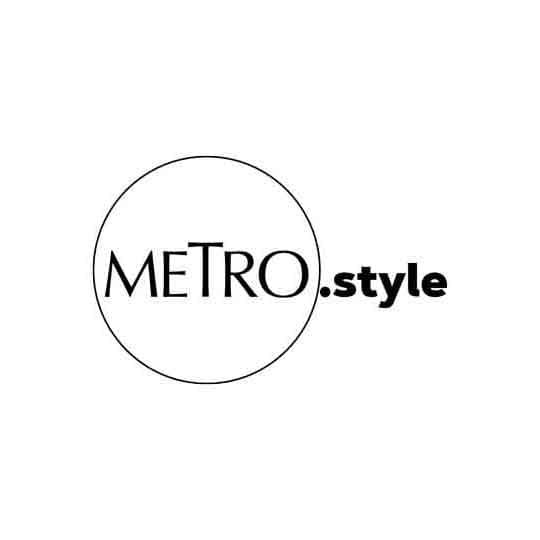 Anna De Leon, "Love Seat" | Courtesy of Art Lounge Manila
Here's your chance to support the art community whilst doing your rooms the favor of introducing a showstopper of an accent chair: The Empty Chair Project, the groundbreaking fundraising exhibition by the Visual Arts Helping Hands Foundation, where 58 of the most in demand contemporary artists transformed the humble chair to be statements in support of mental health, is having a reprise at the Art Lounge Manila at the Podium from July 11 to 30, 2022.
Exhibition curator Ricky Francisco says, "The Empty Chair project originated as [an effort] to focus on Mental Health Awarness in 2019, but it is a continuation of the Helping Hands Project that the Visual Arts Helping Hands Foundation did prior to that at Pinto Art Museum. The Helping Hands and Empty Chair projects are fundraisers to ensure that the foundation has funds to support Artists, Gallerists, Art Handlers and other members of the art community for their emergency hospitalization needs. This is not to say that VAHFFI will pay for emergency hospitalization, but it will defray the costs depending on the assessment of members of the board. With the creation of the Empty Chair Project, the help goes not only to physical emergencies but also mental-health related expenses, as determined by the board. One of the board members is a doctor, Dr. Cuanang. The proceeds are varied. Some artists opted for full donation, others half, others thirty percent."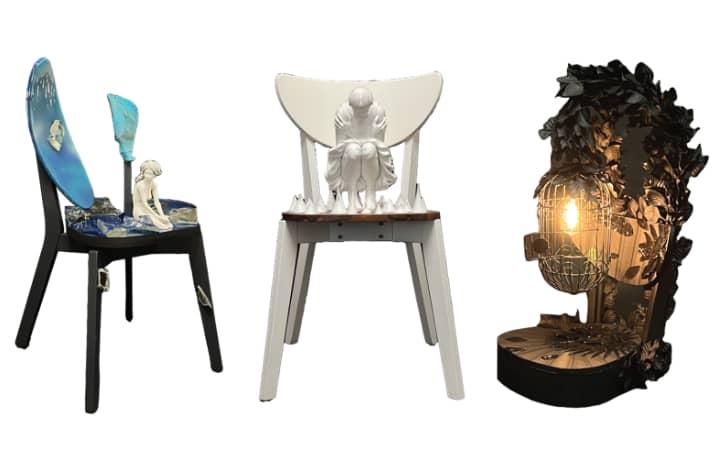 Photo Gallery
Photo Gallery
A good mix of 58 artists from the young to the veritable; all giving their full support once again to mental health, and to creating a fund for the visual arts community members' health needs, are participating in this endeavor. With artists like Aileen Lanuza, Anna de Leon, Antipas Biboy Delotavo, Anton del Castillo, Carlo Magno, Christina Quisumbing Ramilo, Ciron Señeres, Daniel dela Cruz, Dino Gabito, Dominic Rubio, Erwin Leaño, Ferdinand Montemayor, Fil Delacruz, Francis Nacion, Gene Paul Martin, Guerrero "RG" Habulan, Isabel and Alfredo Aquilizan, Janos Delacruz, Jason Montinola, Jayson Cortez, Jef Cablog, Jia Santos-Estrella, Jik Villanueva, Jomike Tejido, Jonathan Dangue, Jose Tence Ruiz, Juan Alcazarezm, Juanito Torres, Kat Cuenca, Kim Hamilton Sulit, Kristine Lim, Leeroy New, Leo Abaya, Louie Cordero, Luis Lorenzana, Luis Santos, Lynyrd Paras, Marc Aran Reyes, Melissa Yueng Yap, Migs Villanueva, Nona Garcia, Ombok Villamor, Omi Reyes, Pepe Mendoza, Pete Jimenez, Rando Onia, Raul Isidro, Raul Lebajo, Reginald Yuson, Renz Baluyot, Riel Hilario, Rodel Tapaya, Roel Obemio, Romeo Lee, Soler Santos, Stanley Ruiz, Veronica Peralejo, Yasmin Sison-Ching, among a whole lot of others. Virtually a "Who's Who of the Local Art Scene," the exhibition provides a whole range of expression which would certainly cater to many!
"We restaged The Empty Chair Project Reprise in recognition of the need to reconnect after the lockdowns. We lost two artists during that time, Riel Hilario and Leo Abaya, and their works are in the exhibition. We would like to honor them by exhibiting their works, along with other artists, as the lockdowns and the pandemic, were tough on everyone's mental as well as physical health. This exhibition is a reminder for our need to look out for each other. This was the message of The Empty Chair Project in 2019. And it rings truer now," says Daniel dela Cruz, the Director of the Visual Arts Helping Hands Foundation, Inc.
Ricky Francisco further shares that "during the lockdowns, artists and collectors were among the very first to rise up to help our frontliners through various online fundraisers. The usually solitary artists have come out of their shells to support other members of our community when the need arose. I think this is the essence of The Empty Chair Project, and this is our essence as Filipinos. We are always there to offer a helping hand to those in need, as we know deeply that when we are in need, others will do the same."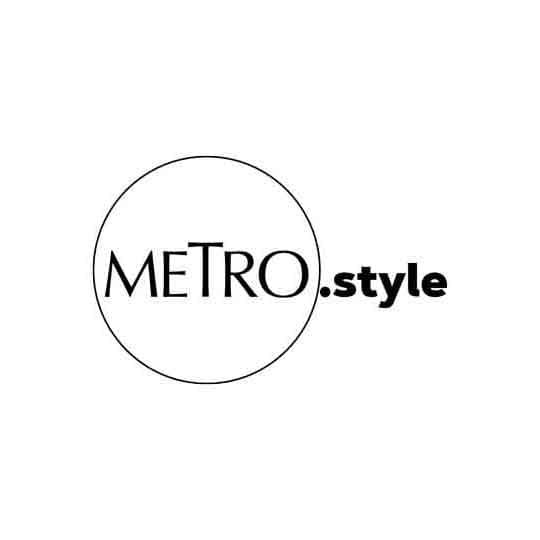 Jonathan Dangue, "Sikreto ni Marites" | Courtesy of Art Lounge Manila
"Art Lounge Manila has been a part of various fundraisers to support our health workers during the lockdowns. And we are honored to be part of this exhibition which focuses primarily on artists and members of our own community. We are happy [about] the inclusion of our artists among The Empty Chair Project, which is primarily a project of the Visual Arts Helping Hands Foundation, as the pandemic taught us that only by working together can we truly keep each other healthy," shares Suzzaine Tiausas, the Director of the gallery.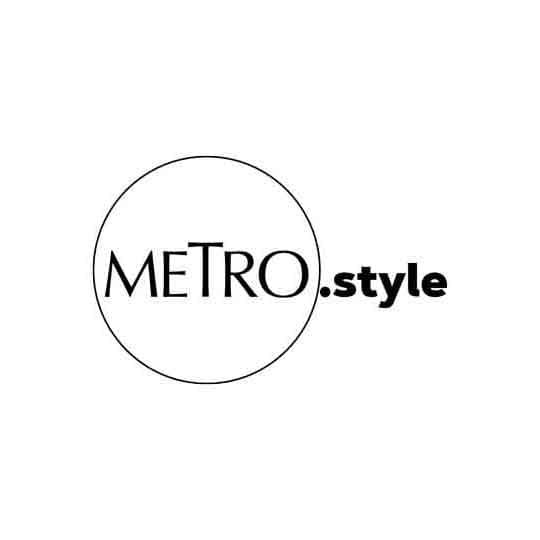 Kristine Lim, "MAyLAYA" | Courtesy of Art Lounge Manila
The Empty Chair Project Reprise runs from July 11 to 30, at The Art Lounge Manila, at The Podium in Ortigas Center. The opening reception will be on Thursday, July 14, 2022 at 6:00PM For more information, visit the Art Lounge Manila website www.artloungemanila.com. You may also check their social media pages FB: @artloungemanila IG: @artloungemanila for more details.