This British Colonial-Inspired Store Has A Healing Mission
In Kapitolyo, a quaint little shop of thoughtful trinkets for the home begs to be explored leisurely
"Listen," begins the Regula Benedicti, or the Rule of St. Benedict, which was written by St. Benedict of Nursia in the 6th century to guide his community of monks. To this day, it is read by nuns, monks and oblates alike. Self-regulation, tightly bonded communities and a contemplative lifestyle are championed by the saint's "rules," and one of the most quoted words from it remains to be the one that opens the book, "listen," for divine guidance comes to those who stay still to engage in this act.
Martie Datu, the force behind The Fine Life Market can attest to this. The former Singapore-based banker felt a void despite her success, but she pressed on to fill it with the arts. "There was a studio close to work. That was where I started painting. Eventually, I made friends with the artists and teachers there," she tells Metro.Style. Still life paintings, landscapes and some genre scenes occupied Martie's canvases. Soon after her initial explorations, she found herself showing her work, and receiving commissions. "When you listen to where you are led, things come easily. There was a natural flow to it," she says, referring to her avocation.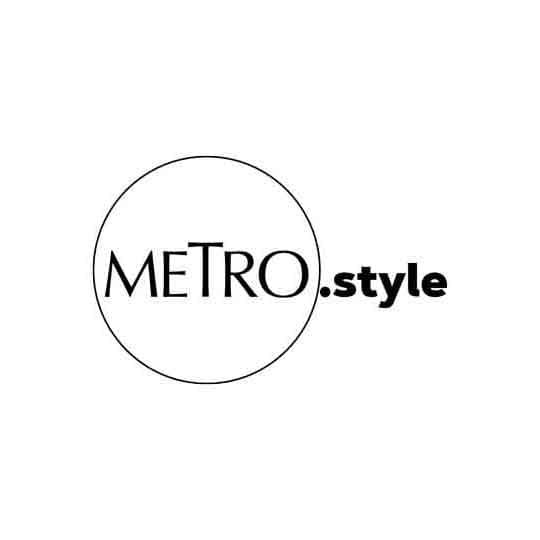 Martie Datu, visual artist and founder of The Fine Life Market | Jar Concengco
Upon seeing her art, her dad, who was the family's quintessential "left brain," an analyst and a financial whiz, called on her to come home to the Philippines. The painting that led her late father to this invitation now proudly hangs in The Fine Life Market, Kapitolyo.
Fast forward to 2020, the world is hit by the COVID-19 pandemic. Once again, Martie follows her inner leanings. Looking for yet another venue to express herself creatively, she began to work on a line of soaps and candles. "It started with a line of soaps, and eventually, we branched out to homeware. This was born from my desire to help communities who make these items," she says, referring to the handmade baskets and textiles that are crafted by maker groups in Bicol, Romblon, Ilo-ilo, and La Union.
The Fine Life Market's first incarnation was as an online store, www.thefinelifemarket.com, which catered to different cities and provinces in the Philippines. Encouraged by the popularity of her website, and wanting to inspire her customers to make environmentally positive changes in their lifestyle, Martie decided to create a brick and mortar shop in the heart of Kapitolyo.
The Fine Life Market is a one-stop shop of purposeful, beautiful, and sustainable products for home and personal care, kitchen and Filipino home furnishings and slow-living lifestyle products. Building and growing a slow-living community that actively participates in a push for a more sustainable future.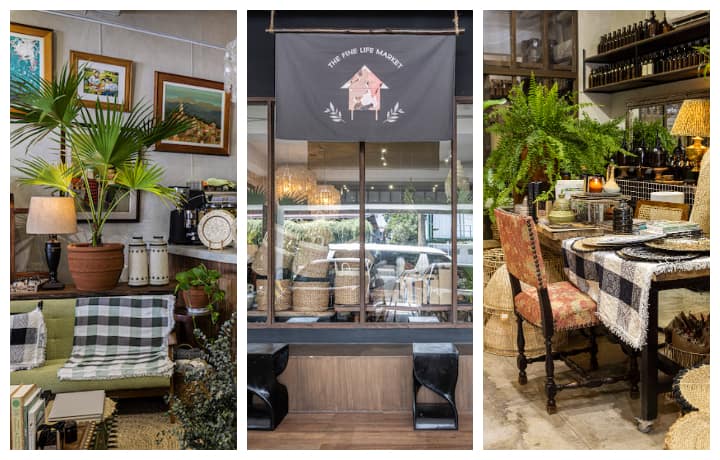 Photo Gallery
Photo Gallery
All the items in the British Colonial-inspired store are Philippine-made and offer an all-natural, reusable, and high quality home and personal care products, kitchen, and home furnishings. These slow-living lifestyle products promote better health and well-being whilst positively impacting the environment with a smaller carbon footprint. The Fine Life Market means to teach their customers to advocate for sustainable living at home by providing accessible and convenient eco-friendly product alternative solutions.
Datu enlisted interior stylist/photographer Kitty Buñag to style the space. "She did this in three hours," Martie raves. "A lot of people say that the space is very Filipino, but our reference was British Colonial," she points out, referring to the relaxed, gentle and well-traveled look Buñag has helped her achieve with the retail space. Warm wood, stained wicker and rattan mingle with white cotton linens in what could have been a cold, concrete shell. Lavished with lush greenery, the space is naturally opulent and inviting enough to coax shoppers for a cup of coffee in the Katha Kape Café. Showcased here are all manner of Philippine-sourced coffee, a mixture of high-quality Arabica and Robusta beans, from the provinces of Benguet and Batangas.
The Fine Life Market encourages a "mindful shopping" experience, where customers can take their time, learn about the products and their benefits as well as inspire more conscious consumerism, supporting local artisanal communities in the Philippines. The store encourages customers to connect with the store as it will soon become a community hub for workshops and other activities. "We're thinking of offering ikebana workshops, painting classes and holding art shows here," Martie says. "Come again, and not for work," she invites, truly extending the space's mission to one of healing, where clients are encouraged to breathe in, take it slow, appreciate, and be part of a larger community's story.
Aside from slow and deliberate consumerism, The Fine Life Market also advocates for the protection of children from Online Sexual Exploitation of Children (OSEC) in partnership with International Justice Mission (IJM). IJM is a global organization which aims to help local authorities protect 400 million people from everyday violence for 20 years. In the Philippines, they are focused on working with the Philippine justice system on the online sexual exploitation of children. As Freedom partners of IJM, a fixed percentage of sales are donated to help protect and rescue children from OSEC.
The Fine Life Market is located at 3 Brixton St. Kapitolyo, Pasig 1603, Follow on IG: @thefinelifemarket, FB: The Fine Life Market, or order via website www.thefinelifemarket.com. For inquiries please email tflminquire@gmail.com.
Photographs by Jar Concengco