THE HAPPY HOME: The Art of Thrifting With Home Love Point
The importance of thrifting, antiquing, and making connections with small business owners
If you've been working from home since the beginning of the quarantine, chances are you've begun to dabble in home improvement here and there. It makes sense—being at home 24/7 has inspired a lot of us to redecorate and refresh our living spaces to make them more conducive places for work, study, and leisure. You may even find that your Instagram newsfeed is filled with all the same things, from terazzo-patterned throw blankets to yet another bust-inspired vase with dried flowers in them.
As more and more people strive attain a certain aesthetic in their homes, you may find yourself wanting a different look—something more unique and exceptional, something that caters to your taste and your taste alone. Whether it's your first time buying things for your home or already a seasoned shopper, it's important to remember why thrifting and antiquing matter, and why they're good practices to have—not just as a homeowner, but also as an inhabitant of our planet.
Thrifting benefits you, your home, and the environment. Since the pieces you find have been passed down from owner to owner, they often have character and originality, especially if they're vintage. Thrifting and antiquing also help diversify and add flair to your living space. By thrifting, you spend time getting to know a piece. You think about where to place it, how to accessorize it, and how it will tie the space together.
Most of the time, you just know where to place a piece you see on Instagram. It feels like love at first sight, and you know there's nothing else like it. Thrifting and antiquing can be a very satisfying way to let your creativity run wild. After a long search, when you come across that one piece you've been looking for so long, it feels like victory. Thrifting lets you score unique and stylish pieces for your home. It's saying no to cheap, mass-produced furniture that break or wear down easily.
Thrifting also matters because it's a form of recycling. It's being eco-friendly. The vintage pieces you find are, more often than not, of higher quality than furniture that is mass-produced. That means that the pieces curated and sold by online furniture thrift shops—often small, local businesses—can last longer than any piece you get from the department store.
If there's something that makes thrifting and antiquing so much more special than buying homeware at the mall, it's the connections you make with the shop-owners. As with any small, local business, thrift stores on Instagram are more personal and hands-on. They take the time to get to know their customers, just as you take the time to get to know the piece you've been eyeing. By thrifting and antiquing, you form a connection with someone else, someone new—an incredibly important feeling to have especially now that it's quarantine.
For this reason, we spoke to Rainne Lorenzo of Home Love Point, a shop that specializes in Japanese ceramics and other decorative items for the home, from vases to framed illustrations.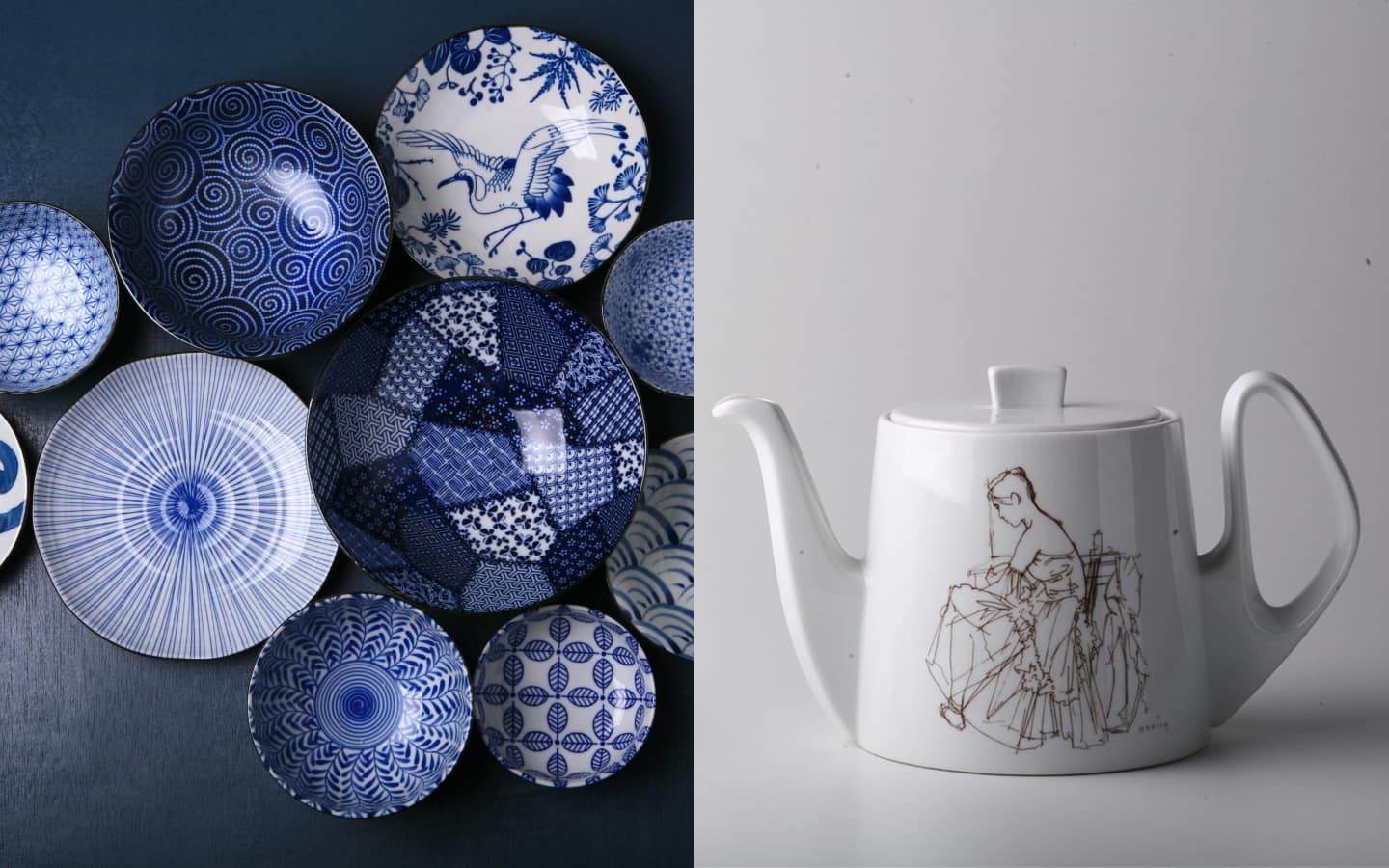 Rainne Lorenzo of Home Love Point
Rainne Lorenzo of Home Love Point
Now, Home Love Point has over 4,900 followers and continues to sell beautiful, functional, and affordable stoneware, porcelain, ceramics, and more, personally curated by Rainne herself.
If you're looking to score Japanese crockery on Instagram or surplus shops, Rainne has a couple of tips for that as well.
1. Know what you want.
"First you should really establish what pieces speak to you or what you really want," she says. "I used to have a client who always wanted to get blue and whites and then eventually she realized that she liked mostly white pieces and ended up just selling her blue and white pieces online as well."
2. Familiarize yourself with brands.
"There's also a ton of information online—familiarize yourself with brands," Rain says. "If you see something you like, you can check the stamp or brand at the bottom and see if what you got is a classic or a rare piece. You'd be surprised just how many classic brands are sold out there, both in shops and online."
Bonus: Know what sets each type of Japanese crockery apart:
Imari is the Western term for Arita ware, known for its colorful design.
Stoneware are Japanese pottery and porcelain crafts.
Blue and whites are Japan's own rendition of Chinese porcelain.
Photos courtesy of Rainne Lorenzo
Home Love Point is located at the FRDC Building 106 E Rodriguez Jr Ave, Brgy. Ugong, Pasig (along C5, right across Valle Verde). Follow @homelovepoint on Instagram.