EXCLUSIVE: The New Louis Vuitton Store x Philux Spaces
French élan and Filipino creativity find a new home in the new Louis Vuitton Greenbelt 3, as visualized and realized by sisters Stephanie Kienle-Gonzalez and Jessica Kienle-Maxwell
Is traveling an art? Strictly speaking, one can merely move from points A to B, and call it travel. But to allow all the senses, body, mind, and spirit to be embedded in the magic and poetry of a new place, then that elevates travel from simply a change in geography into a true adventure. Ever since their founder Louis Vuitton set out to create the most distinctive trunks in the malletier business, the house of Louis Vuitton has always embodied the romance and wonder of setting out for the great beyond.
For decades, The Art of Travel, was the company tagline, along with its variations, An Invitation to Travel, and the question, 'Where will life take you?' But beyond just creating the accouterments for traveling, the philosophy of finding adventure and reflecting it, runs so much deeper in the Maison. When second generation Georges, the son of Louis, built a villa in Asnieres, a sleepy village on the bank of the Seine, he instilled in his family how life can be a daily exploration. "The family spent their precious free time rowing on the nearby Seine. The river, large garden, and railway track leading to the station of Paris Saint Lazare bore the first signs of adventure for the Vuitton boys, who had all, in turn passed through the ateliers to hone their craft before heading out to manage the stores."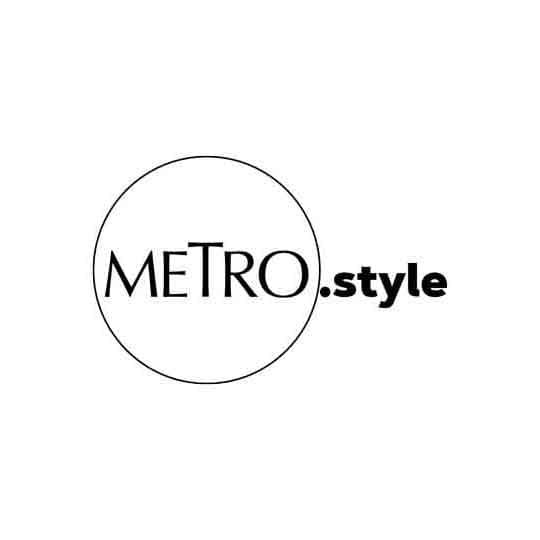 French élan and Filipino creativity find a new home in the new Louis Vuitton Greenbelt 3. Raffia and Saguran ceiling panels designed by Philux. | Jar Concengco
For most of the 2000s, the traveling bug became a global obsession, and so did the mad demand for the luxury goods that some travel with. But, a virus paralyzed the world, and sadly, travel has been severely restricted. But the house of Louis Vuitton remains undaunted. They made the strategic decision to continue with the opening of their brand new flagship store in Greenbelt 3, and in the spirit of travel, the shop is transportive. It takes everyone who enters it into an aesthetic and material journey that could only have been created in our glorious Filipino isles.
Louis Vuitton tapped Philux Spaces, the new interior design arm of Philux, and the marvelous and magnetic sister team Stephanie Kienle Gonzalez and Jessica Kienle Maxwell to orchestrate the look and feel of their shop.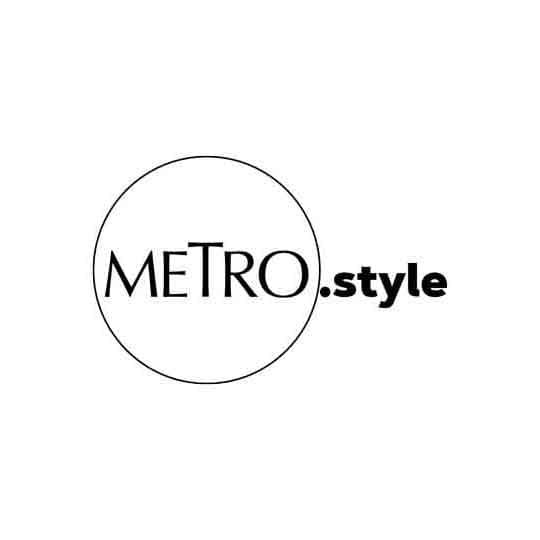 Marvelous and magnetic sister team Stephanie Kienle-Gonzalez and Jessica Kienle-Maxwell of Philux Spaces were tapped by Louis Vuitton to orchestrate the look and feel of the new store | Jar Concengco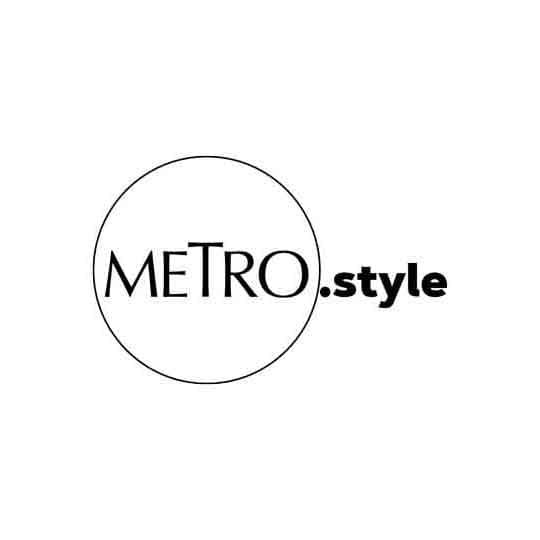 Woven heritage, rich culture, and the natural beauty of the Philippines were some of the major inspirations Philux had in the construction and design of the Louis Vuitton Greenbelt 3 store | Jar Concengco
Much like the Vuitton family, the Kienles love adventure. Their father Max Kienle is Swiss, but with roots in Africa, and with their Filipina mom Zelda, their clan (growing now, with Steph soon to have one more daughter to add to her brood of two lovely girls, and Jess as the new mom of a baby girl and a toddler son) loves nothing more than to bundle up together on an African safari or to trek to Antipolo to spend weekends with their maternal grandmother.
"In fact, the day of our first meeting with Vuitton, that very day, I had just flown in from South Africa," reveals Steph. "The first few calls and meetings were right before the start of the pandemic, and there was really a time when we weren't sure it wouldn't happen," Jess adds.
"And then we got the call that it was pushing through, and of course, there were some doubts. It was one of the first interior design projects we were doing, and we did ask ourselves, 'Can we do it?'" Steph admits.
"There were challenges! They showed us photos of their shops in Phuket, and some shops in Vietnam as well. They definitely didn't want a cookie cutter space! But they really wanted a place that reflected our country. And we came up with our woven heritage," says Jess.
Steph asks rhetorically, "How can one truly represent more than 7,000 islands? Our culture, our history, our craftsmanship! We had to be inspired by our natural beauty and our pristine seas."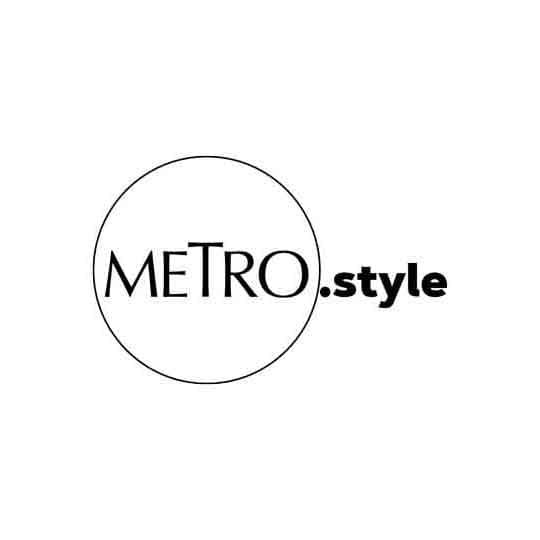 "This project was a true collaboration," Steph emphasizes. "When we chose to focus on our woven heritage, that goes for the artists, too." | Jar Concengco
A Clean Look, A Common Denominator
In an old interview with Metro Society, in the design issue of 2011, Steph was featured as a design maverick and she said: "We are committed to quality, design, value and service. Since I was a child, my parents would take me to the showrooms, sites, and factories." The story by Wanggo Gallaga and Kat Ong goes on to say: "She and her family would travel from the East to the West, and then bring back their inspired ideas back to the Philippines, build them and share them with Filipinos." Reading this story is clear proof that the collaboration of this new store is a story of shared values. Just as the original Louis Vuitton trained all his sons in his craft and trade, the Kienle sisters grew up not just in glamorous cities but covered in the sawdust of real factories and burning the midnight oil with their skilled carpenters and craftsmen.
"This project was a true collaboration," Steph emphasizes, and Jess nods in agreement. "When we chose to focus on our woven heritage, that goes for the artists, too. And while the lines of the furniture may look simple, simple is the hardest thing to do. For example, the Molino table which was inspired by the legendary original Carlo Mollino table, which the Vuitton team really wanted us to do. We simplified it and updated it, but to get the right curves and angles, we had to buy two new circular saws to really get the right effect."
"What made us so happy, though, was that they liked a lot of our existing designs and didn't really change them. For example, the Paris table and the Palma arm chairs in the men's sections, these are all part of what we already have in our showroom, " Jess adds excitedly.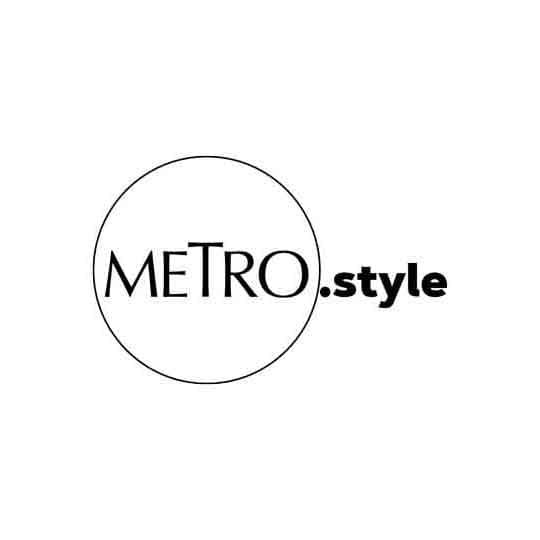 The striking Palma Armchairs in the men's section | Jar Concengco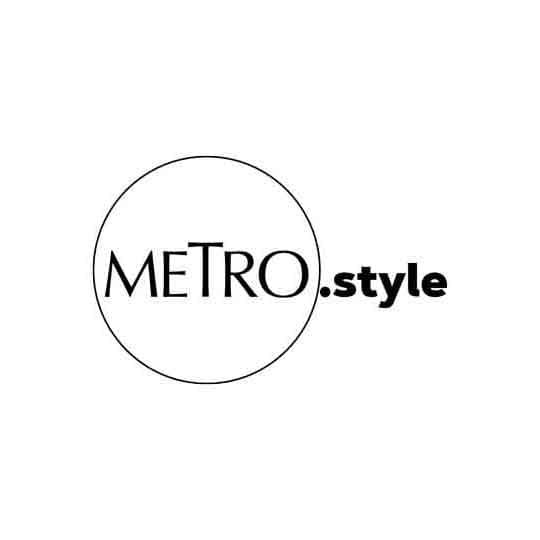 The Luna side table at the VIP private lounge of Louis Vuitton Greenbelt 3 | Jar Concengco
"Oh and even the Luna chairs, (where we are sitting as the interview is being done), we always have these in stock. We just sent the pattern to Marga and Bea Valdes, and we told them: 'Do what you want!'"
Jess and Steph feel as much pride and joy for their own collaborations, as for their in-house pieces. "When you see Monica (Delgado)'s artwork, you can really feel our landscapes, our seas, our sunsets, our rice terraces," enthuses Jess. "And when you look closely at the details of Olivia (D'Aboville)"s work, it is long long long (12 meters, in fact) of handmade abaca/polyester blend strips that she then painted and pleated."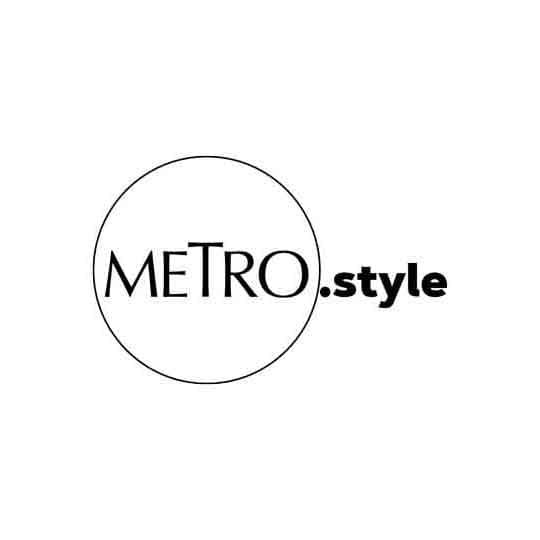 Philux designed Molino Table and Luna Accent Chair | Jar Concengco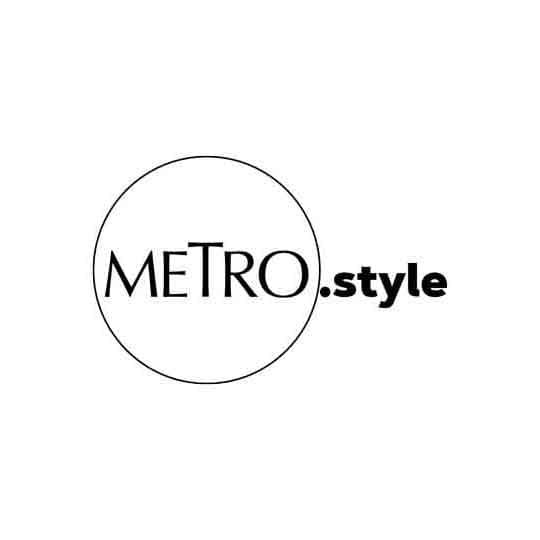 Paris Table (far) by Philux Spaces | Jar Concengco
The stories come pouring out of them. "For some of the tables, we worked with Maybelline Te from Cebu, she found us the best shell surfaces, she's the queen of finding materials. And I really, really love that the hanging lamps are made of bamboo, which is seen as humble material but is now elevated and in a luxury store," Steph says. "Originally, the Vuitton people wanted abaca rugs but we convinced them that with the store traffic it wouldn't be feasible. But Inigo Elizalde did such a great job, working with geometry inspired by our local tattoos."
When asked to draw parallels between the French and Filipino culture and aesthetics, Steph thinks for a moment and says, "Even if this is a luxury store, it doesn't really have a commercial look. It's still like a home, that's very French and we Filipinos are known for making people feel at home."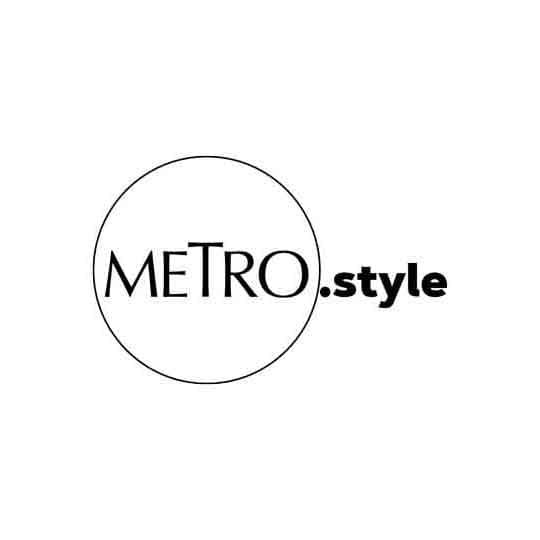 Teardrops lamps sourced by Philux | Jar Concengco
"Biker chic!" teases Steph when Jess comes out in her second outfit, complete with chunky boots. "Biker chic, rock and roll chic, everything chic!" Jess then quips back. They are clearly a tight and solid team, they cheer each other on, they finish each other's sentences. In fact, when they first came in to chat, and we asked Steph about her new baby, she also proudly announced that she had suggested that Jess take over her hosting duties for Metro Home while she is on maternity leave. Their bond is palpable and primal.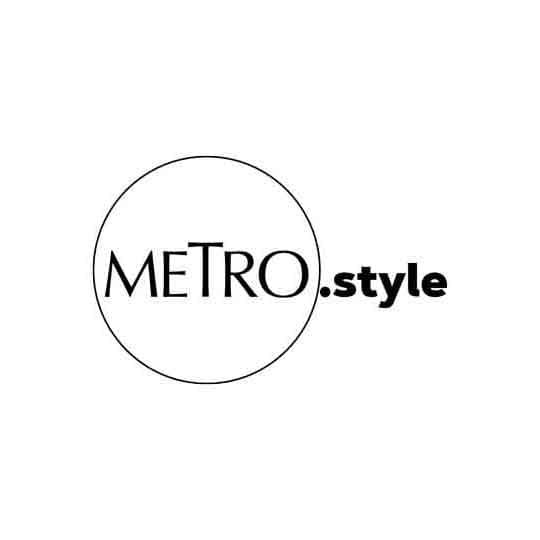 On the collaboration between Louis Vuitton and Philux Spaces, Jess enthuses: "What made us so happy, though, was that they liked a lot of our existing designs and didn't really change them." | Jar Concengco
When I asked them which of the Louis Vuitton muses they would like to tour around their new shop, Steph says, "Oh, I love Alicia Vikander! I saw her once in Hong Kong and I remember being quite star struck with her." Jess concurs, "I like her, I like her, too! She's my answer, as well!" And then she thinks for a minute and says, "Isn't Emma Stone one of their brand ambassadors, too? I think she would be witty and fun!"
We then move on to ask, If you were an LV bag, which would you be? "I've always liked the Capucine, it's a classic," Steph says. Jess has to look around a bit, and notices the Twist. "I am that! You can just grab it and be out the door."
As the chat winds down, and I ask for some last words, Steph says with hope and conviction, "The fact that a business like Louis Vuitton is investing in our country is a good sign. I'm so proud of this shop." Jess sums up: "It's very humbling and inspiring, as well."
---
Photography by Jar Concengco
Special thanks to Louis Vuitton, Portia Trinidad