The Story Of 59 Flower Cafe: How 59 Flower Cafe Is Innovating By Creating Unique Instagrammable Experiences
The beginnings of Fifty Nine Flower Cafe, in a nutshell? It all started with a date.
It all began with a date. Quite a beginning, if we may say so, as the whole concept of this Fifty-Nine Flower Cafe is deeply rooted in beauty and romance. Think: A charming place flourishing with the freshest blooms you can find, all neatly and carefully arranged for your receiver. Add to it its overall vibe is the tale of an ancestral house, which gave off a rustic and intimate vibe. And true enough, as you step inside the establishment, you become part of this love story, whether you're aware of its history or you're just a passerby-turned-guest. Prepare to be enchanted.
If you ask the stylish sisters and the owners Shirley Vy-Wong and Sheryl Vy, their origin story goes all the way back to a certain "date." It traces back to Shirley's then-boyfriend (and now husband) Kevin Wong's idea of a date: A baking class, in the exact place where Fifty Nine Flower Cafe now stands. "It used to be a baking studio, run by our good friend Nikko Buendia," Shirley recalls. "The place was super romantic. By the end of our date, he gave me this bouquet of super beautiful flowers."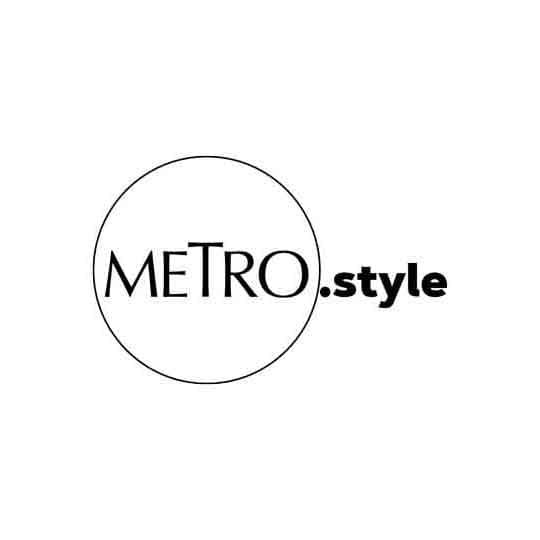 59 Flower Cafe | Pat Buenaobra
When news of the property being on the market reached the Shirley, she knew right away that she couldn't let go of this opportunity. She acquired it—and after a year of contemplating on what to do with the space, enlisted the help of her younger sibling to open up a cafe. Sheryl said yes right away, and together, they brainstormed ideas for the place.
Thinking that the space might be too big for just a flower shop, they decided to incorporate Shirley's expertise in the food business. All the other touches are from the sophisticated taste of the sisters. The fact that an old house once stood in its stead packs a homey feel; while the sisters' love for all things luxurious and beautiful led them to incorporate new ideas into the old.
Soon enough, they're were looking for pegs on the internet, scouring different cafes abroad, and learning about different arrangements and floral meanings to help them.
Fast forward to the present and this is how a success story unfolded. Fifty Nine Flower Cafe, now running for more than a year, has created a niche of having the design and feel of a Japanese and Korean cafe, while serving great food and coffee, one-of-a-kind bouquets—all against a spacious, Instagrammable backdrop to boot.
Knowing how ambiance contributes greatly to one's shop experience, Shirley and Sheryl deeply poured their hearts out to come up with the best interior set-up for this fabulous place.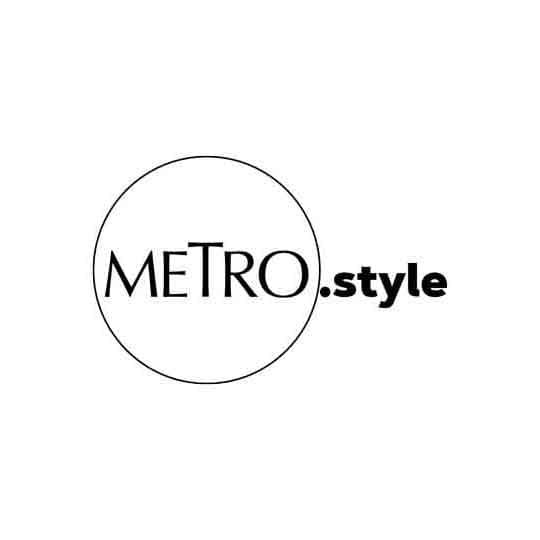 59 Flower Cafe owners Shirley Vy-Wong and Sheryl Vy | Pat Buenaobra
Sheryl remembers how, when they were still in the process of construction, both of them would tag along with their interior designer to find antiques to dress up the cafe. "We go to thrift stores para lang makahanap ng antique stuff na babagay dito," she shares. "We want things to be beautiful."
All the hard work paid off—now, Fifty Nine Flower Cafe boasts of a pristine and relaxing alfresco area, glass doors to welcome guests that offer a sneak peak to the enchanting view inside, a neat display of florals and a rustic vignette that's great for photo ops by the entrance, a cafe area that brims with dreamy vintage pieces, and the scents and sounds of Parisian fare being prepared on the spot.
However, the stylish duo didn't just take this elevated experience to the physical store. As they primarily want the spotlight on their flowers, Fifty Nine revolutionized the local trend by going the extra mile in their special offerings.
Even before the popularity of using dried flowers turned lockdown hobbyists head-over-heels in love, the sisters were way beyond the craze. "Even before it trended, talagang we already incorporated dried flowers in our arrangements," Sheryl points out.
"Our trainings kasi are from abroad," Shirley tells Metro.Style. "That's why, in a way, kami 'yung nauna. We're bringing what we've learned from other countries here."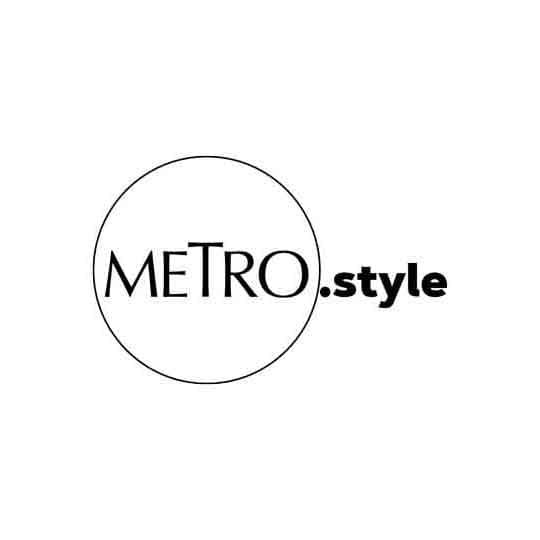 Shirley Vy-Wong | Pat Buenaobra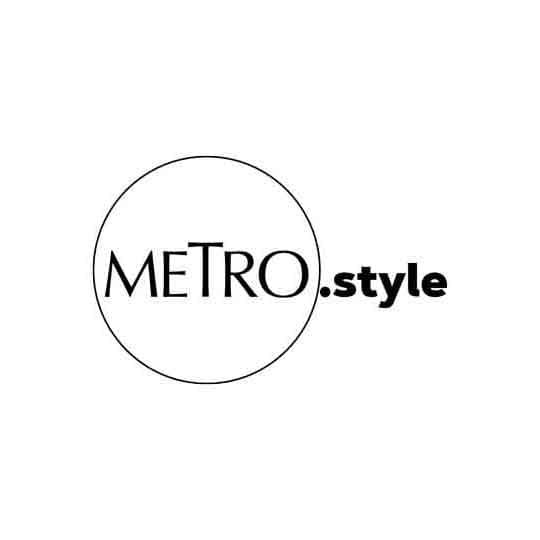 Sheryl Vy | Pat Buenaobra
On how they stand out in the market, the Sheryl explains, "What I observed is 'yung style [in the Philippines] from 15 years ago in floral making, it's still the same until now. It didn't change. So we opted for a more global appeal. Now, our designs are simple, pero elegant pa rin tingnan."
While they import most of their blooms, they're not hesitant to partner with local suppliers as well. In the future, these business owners are looking into tending to their own farm—literally. "But we're still sort of planning," Shirley adds.
Looking through Fifty Nine Flower Cafe's Instagram account, we can say that that initial baking session date flourished into an elegantly wonderful venture. Isn't it lovely to take a photo in one of their pretty nooks to post on your feed, or to enjoy a carefully-curated arrangement in which its sweet scent wafts through the air, giving you an instant feel-good boost? It's an absolute yes.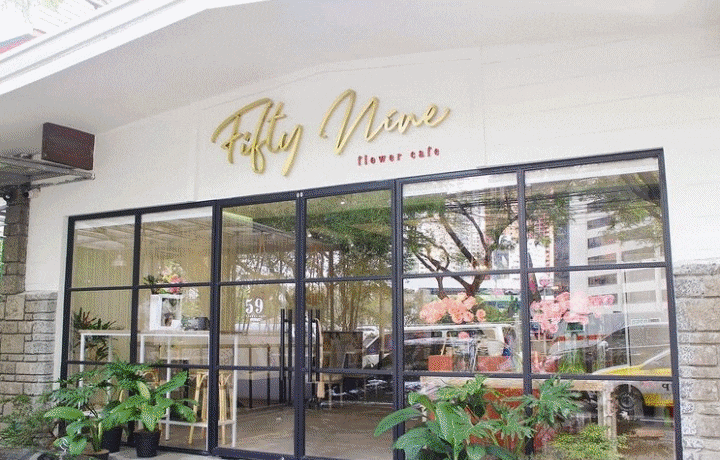 59 Flower Cafe
59 Flower Cafe