This Is The Ultimate Club For First-Time Pet Parents
Royal Canin Club helps pet owners bring out the best in your pet from the beginning of their life until adulthood and beyond
Being a pet parent is not easy—we can all agree on that. With our limited 24 hours in a day, we have to put in the time to look after another life, raise them well, feed and groom them properly, play with them, and make them feel loved as much as we can—all on top of dealing with your other roles and responsibilities in life.
But if anything, owning a dog or a cat, or any other pet, is hugely rewarding and beneficial. Apart from being a great stress reliever and a great companion, pets will shower you with so much love that all the effort put in raising them is totally worth it.
We understand, too, that the journey to being a pet parent comes with its own set of challenges, especially for first timers. Questions on meal times, bath frequencies, pet supplies, playtime schedules, vet visits, the works—it all can get confusing and overwhelming at first. Good thing the internet is here to our rescue, as well as trusty pet brands that's always got the backs of paw parents in times of need.
One of the best platforms online that new dog or cat owners can go to for proper care and nutrition for their pets is the newly-launched Royal Canin Club app. The premium pet health nutrition products provider understands the struggle of bringing up young four-legged buddies, thus staging a one-stop hub for everything you need to know about giving your pet a full and happy life.
From comprehensive knowledge, tips, quizzes, and Royal Canin product recommendations available in the app, club members get full access to helpful exclusive content. You can avail full-sized pet food in exchange of points earned through the app, too!
With a new campaign called "Start of Life," Royal Canin Philippines continuously updates its website with information on pet healthcare specific to puppies and kittens, which aims to help at the beginning of every pet owners' journey. New fur parents can easily access information supported by our in-house vets and scientific communications team to assist in the day to day management of their pets' health. This includes discussions on how to prepare pet owners and their families for the newest addition to their household, what to expect during the first 24 hours together, and how to transition their diet from puppyhood and kittenhood. Additionally, Royal Canin helps prepare pet parents for their new pets' start of life.
The brand also recently rolled out their pet recruitment program called Starter Hub, where customers who get a new pet from Cartimar or Tiendesitas will be given a Royal Canin Starter Kit containing a primer on proper care for pets as well as welcome gifts and exciting vouchers.
Now, there's no way you're entering pet parenthood unprepared—Royal Canin Club has got your back!
Check out the gallery below to see pets raised on Royal Canin, and be inspired to be the best pet parent for your best pet!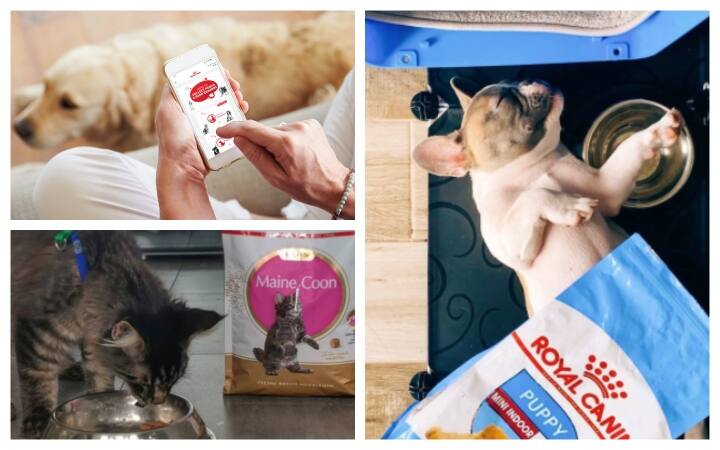 Photo Gallery
Photo Gallery