Pet Of The Week: This is Millie The Award Winning Canine Concierge
The concierge at the Hilton Milwaukee City Center has a furry counterpart and she looks just like a teddy bear
On Tuesdays through Saturdays, there is a four-legged, furry canine golden doodle ready to greet guests at the Hilton Milwaukee City Center. Her name is Millie, and she is the hotel's canine concierge who comes with her human, Rusty Dahler, the hotel's human concierge, to work.

On January 15, 2020, Millie was given a certificate by none other than the White House itself. As a gesture of appreciation for making the US president's visit a pleasant one, Millie was recognized as one of those who made it successful.
About the Golden Doodle
The golden doodle is a cross between a poodle and a golden retriever. Though technically not counted as a dog breed on its own, golden doodles of groodles are known to be highly social pets who are make excellent family members. They are friendly to children and other dogs, and also make good working dogs. They have been employed as sniffers, guides, and therapists. They are not too suited to apartment living, as they require a lot of space and at exercise daily. They thrive with humans they love, and when left alone for long periods of time, may suffer from separation anxiety.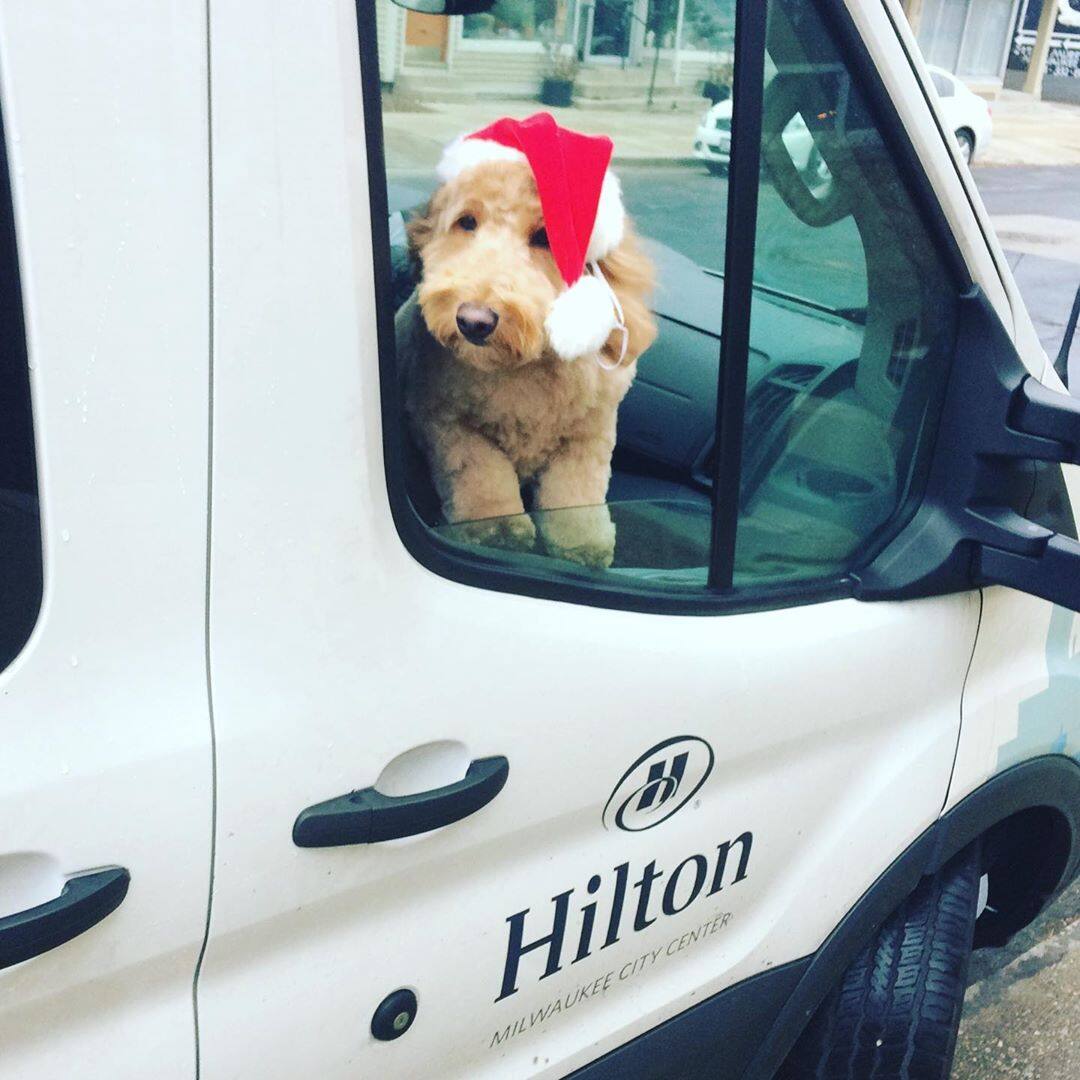 To keep up with Millie, visit @millieatthehilton.