This Wee Christmas Tree Shows That There Is Always Room For Yuletide Expression at Home No Matter The Size
Interior stylist Ram Lopez Vito Bucoy creates an inspiring Christmas vignette
Ram Lopez-Vito Bucoy II is the founder Casa Buddha, where he provides carefully-considered and stylish interior décor solutions for residential and commercial projects. He is interested in providing his clients a personalized experience, unique to their aesthetic tastes.
Ram's décor achievements were recently seen in Arte Fino 2019 and the Leon Gallery's 12th online auction where he took charge of the direction for the exhibit design, mixing hints of chinoiserie with the modern.
Before venturing into the world of decorating, Ram was in Marketing and Public Relations, working with top brands and corporations such as Etihad Airways, Pacific Carpets, Buddha Bar, Sony and Crate and Barrel.
Ram's design acumen is a gift that he considers to have been inherited from his mother, Stella Valderrama Lopez-Vito.
He is fond of creating beautiful and timeless interiors that represent a lifestyle where the indoors and outdoors fuse seamlessly. He is making a name for his talent of mixing modern with traditional and hints of chinoiserie.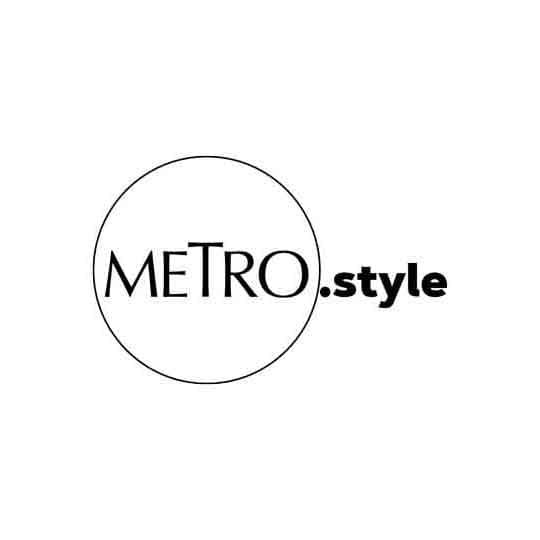 Ram Lopez-Vito Bucoy II | Courtesty of Ram Lopez-Vito Bucoy II
Ram shares his tips on holiday decorating with Metro.Style readers:
It is all too easy to be tempted to buy an array of different decorations, only to later find out that they all clash. It is worth working out what colors you are looking for before shopping around. Decide on two main shades with an accent color to make your scheme really pop. Ram recommends these color combinations: burgundy and peach, deep purple or blue and gold, white and crystals, and fuchsia and green.
My design style oscillates from season to season. Last year I did crystals and capiz from an old chandelier. This year, I've downsized to a fat 24-inch evergreen filled with snow coated berries and red robins. No matter how big or small your tree is, always remember it is all about spacing and layers.
Keep hero ornaments for feature positions, usually front and center at eye level, but don't forget to keep them evenly spaced.
Layer decorations deep on branches as well as at the front to create depth and richness.
For a professional bauble-hanging trick, I like fixing my ornaments to the tree with fine garden wire in green, rather than string or ribbon. It's easier to control their position, rather than relying on where they hang. It makes an arrangement look dramatic too.
For an extra oomph, I love using fresh eucalyptus from the flower market for my tree, garland and table arrangements. Once dry, they smell so good and they make everything look extra fabulous.
Photographs Courtesy of Ram Lopez-Vito Bucoy II.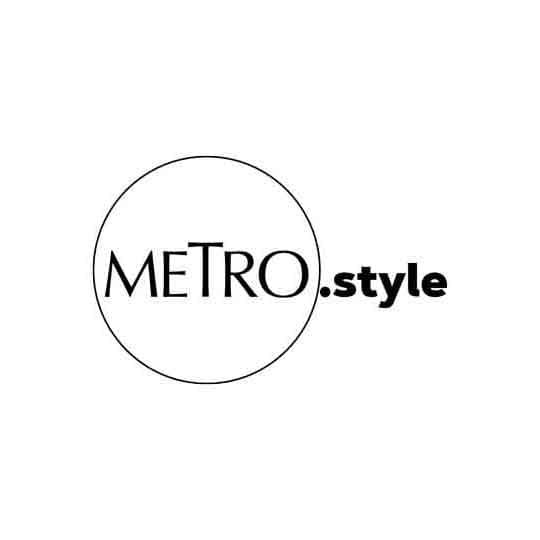 Ram Lopez Vito Bucoy II's tabletop Christmas tree is decked out with red robins and a black and white ribbon as topper. Chandelier crystals provide its extra sparkle. | Courtesy of Ram Lopez-Vito Bucoy II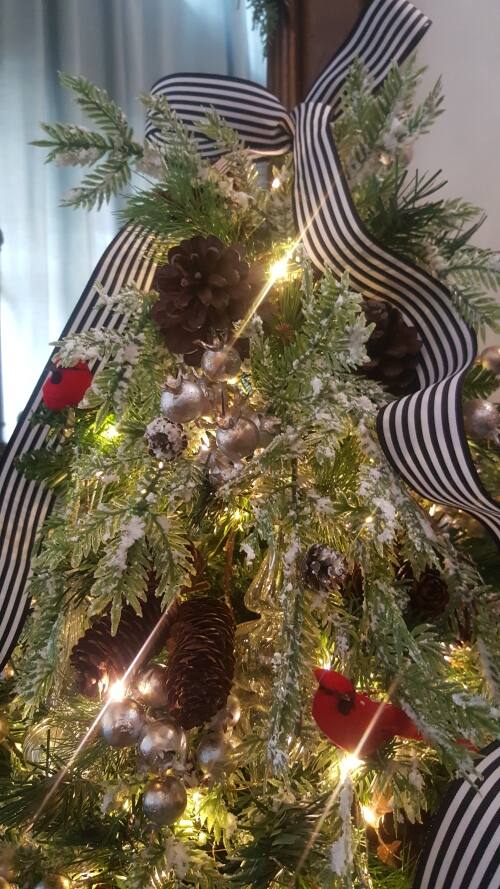 Inspired to deck some corners of your home with a tabletop tree that you can decorate on your own? Here are some local sources: