10 Lessons On Saving Up For A Home From iQiyi's Romcom, "Monthly Magazine Home"
This K-Drama offers more than the usual feel good thrills… also heed the expert advice given on home ownership
iQiyi's Korean rom-com, "Monthly Magazine Home" gives you the easy…and extreme lessons on owning a home. The iQiyi Original and exclusive series follows the lives of a team of editors working in Monthly Magazine Home owned by a real estate developer named Yoo Ja-sung (played by Kim Ji Suk), who used to be an orphan and whose meticulous attitude towards time and money eventually made him a billionaire.
One of Monthly Magazine Home's editor Na Young-won (Jung So-min) who recently lost her job, faces a new hurdle as the owner of the house she's renting plans on transforming the whole place into a new development, forcing all tenants to vacate the place. With the help of a longtime friend, Young-won was able to land a new job under Monthly Magazine Home. To her surprise, she again meets the landowner who evicted her from her apartment as she learns that he is her current employer.
Meanwhile, Ja-sung soon realizes where he has met Young-won and things soon become unpredictably funny and confusing between the two of them and with the rest of the magazine team. Working for 10 years and still renting, Young-won has long dreamed of owning a home but can barely get through the years. Armed with a new job and reinvigorated with determination to own a home, Young-won soon finds herself subscribing to Ja-sung's informative online channel on real estate. Despite Ja-sung's extreme tips on saving to own a home, Young-won decided to change her spending habits to achieve her dream.
Here are some of Young-won's baby steps on saving for a home that's worth looking into if you're living on a limited budget (or even if not):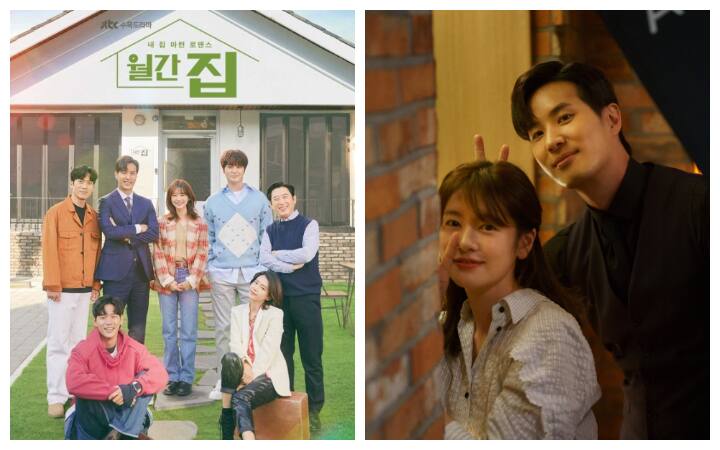 How To Save Up For Homeownership
How To Save Up For Homeownership
With Ja-sung's saving tips, Young-won is constantly reminded on not wanting to be poor again and is motivated with the aspiration "Don't be indebted to tomorrow's me."
Now streaming on iQiyi, "Monthly Magazine Home" also stars our favorite K-drama actors Jung Gun-joo, Choi Go, Chae Jung-An and Nam Sang-soon who give life to the series' eclectic and vibrant characters.
Download the iQiyi app or log in to www.iQ.com for more amazing Asian shows.
Check iQiyi PH social media pages for more updates. Follow iQiyi Philippines on social media:
Facebook: https://www.facebook.com/iQIYIphilippines
Instagram: @iqiyiphilippines
Twitter: @iQIYIph