Trend Spotted: Doll Houses Have Evolved And Are Engaging Hobbyists All Over The World
Delight your inner child, and challenge your handiness by making your own miniature home… patience is required
Remember the time you played with your doll house, its tiny rooms, teensy pieces of furniture and appliances, opening up another world for you. You were probably even a character in your doll house. Through this form of play, your imagination soared, creating narratives that changed daily. It was a toy that readily welcomed whatever your thoughts came up with.
A Wee Bit of History
Historically, doll houses weren't always objects for play. Originally built in the 17th century, largely in England, Holland and Germany, the dockenhouse (miniature house) was built for adults as a tool that documented their homes and showed off their wealth. They came in many forms, including the "cabinet house," which is similar to a china cabinet that can be opened and locked. In England, they were called the "Baby House," which meant that they were a baby version of their owners homes, replicating every room to its exact detail. Another miniature, the Nuremberg kitchen, was a pedagogy tool to train girls on how to use the kitchen.
The Industrial Revolution and the availability of mass production led to the concept of the doll house as the toys that we now know. Its appeal had a peak in the 1970's as a tool for creative play. Fast forward to today: the doll house is a trend again. This time, they are considered as a miniature art form that has birthed a growing community of makers who share resources online. #rethinkdollhouse was coined by New York miniature store owner, Darren Thomas Scala whose objective is to make people see that miniatures are not just children's toys, but a veritable art form, a venue for intricate craftsmanship. And just like all manner of art, miniatures are a vehicle for artists to express social commentary, critique and engage in issues that plague the world.
Build Your Own Miniature Quarantine Corner
Given this, what better way to spend your time in isolation, than to build your own ideal quarantine corner in miniature form? The optimist in us believes that this will make for an endearing memento of this period in our lives. You will look fondly at your miniature when the pandemic is over and you may be able to use the skills you gained from making it, too!
How about these: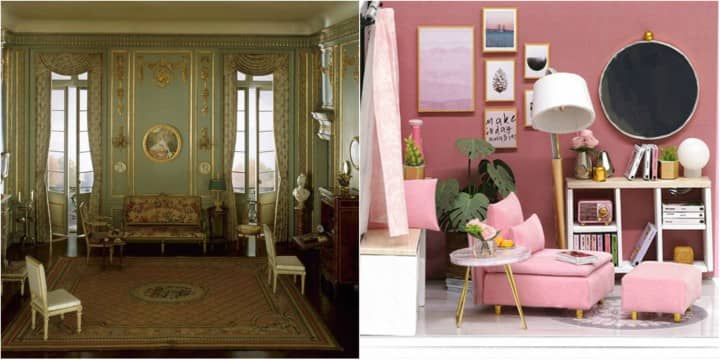 Photo Gallery
Photo Gallery
Hobby Room Upkeep
The numerous small parts that make up these miniature kits can prove to be a challenge to keep track of. The key is to get organized in your craft room. Have a dedicated container for each type of miniature. You can even segregate them by project or by material. Don't forget to label each container. Consider these… all on sale at Lazada today!
Don't forget to catch the 9.9 sale! Check out all deals here.