These Tropical-Themed Wall Coverings Will Make Any Room Feel Like A Summer Retreat
If you fancy a tropical escape, make a cool statement and uplift your mood by introducing these wall coverings to a room
As the temperature increases, many find themselves looking for ways to cool their rooms. There are the obvious options: air-conditioning, air coolers, all manner of electric fans, but cooling a room by way of its aesthetics is also worth exploring.
For one, incorporating indoor plants in your rooms is a strategy that is used by many to cool it down. Via a process called transpiration that happens when the atmosphere heats up, plants release excess water into the air through their leaves. As a consequence, they cool down, and so do their surroundings. None other than NASA's Earth Science Study confirms that plants indeed can alter the temperature through photosynthesis.
The rubber plant, palms, sansevieria plants (or mother-in-law's tongue) and the Chinese evergreen are some of the best plants that help cool the rooms they inhabit in hot, humid weather.
But what if you've no luck growing these lush beauties? No worries! You can still introduce them by way of prints and patterns, creating a cooling effect psychologically. Especially if they come in green, blue and teal color ways which reflect the heat, these wall coverings will aid in creating a cooler feeling in your rooms. Botanical and tropical-themed wallpapers also bring the outdoors in, enhancing well-being by giving a positive mood indoors.
In the gallery below, see Metro.Style's picks for tropical-themes wallpapers: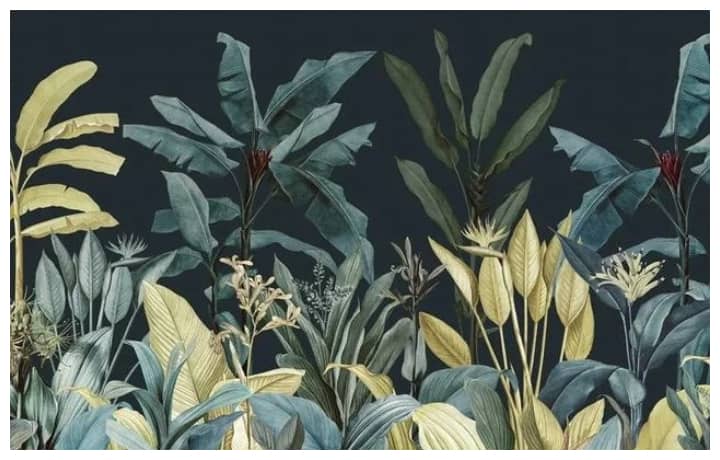 Photo Gallery
Photo Gallery
This fresh, escapist and wild tropical-themed wall trend is available in all sorts of price points. We also found these online:
Visit these stores for wall coverings and fabrics, with or without the tropical flair:
Elements Fine Furnishing Fabrics
DPC Place 2322 Chino Roces Ave, Makati, 1200 Metro Manila
Telephone Number (02) 8889 8872
Neu Muri Designs
Marius Acropoli Building
G/F Marius Acropoli Bldg,
140 Katipunan Ave, Quezon City, 1800 Metro Manila
Telephone Number 0917 326 1015
Studio Eleven Fabrics and Wallpapers
MG Building
150 Amorsolo Street, Legazpi Village, Makati, 1229 Metro Manila
Telephone Number (02) 8894 1243
Wall Crown Design Center
261 J.P. Rizal, Project 4, Quezon City, 1109 Metro Manila
Telephone Number (02) 8291 1272