Turn Your Balcony Into A Sweet Escape
This small space at home has so much potential. Make it your own.
Videos of people cheering for the COVID-19 frontliners from their balconies have surfaced in light of the recent community quarantine that has been mandated for so many around the world.
From Italy, YouTube videos of people singing from their balconies show a poignant picture of human resilience in the face of grief over the pandemic. Ever since Shakespeare gave us the narrative of Romeo and Juliet courting from it, the balcony has been associated with romance, youth and escape. With the current pandemic, it also stands for solidarity, human warmth and connection. For those who are at home all day, it is a source of relief.
Spending much more time at home is an opportunity to revisit every space and improve it. The balcony is one area that has so much potential. It can function as a veritable extension to your living room, or a cozy space where you can think, read a book, meditate and catch a breeze. It's your little pocket of sanity. Stepping away from the indoors, it provides a few moments of escape and reprieve.
Make it your very own serene oasis. We have just the video for you. Turn the closed captions on, and gather a few tips:
Setting up a balcony garden:
1. Check the flow of water on your balcony floor. Usually, balcony floors are sloped towards the where the drain is to allow the water to flow into it. Do this by pouring water on the balcony floor. If the water doesn't flow towards your drain, the slope isn't right.
2. A good remedy for this is to use catch plates that you position under your pots.
3. Installing wood decking material- These modular wood flooring material are like puzzles you can by batch. Locally, you may find these at Wilcon Depot or Matimco. Lay them out and simply step on them to secure them.
4. Introduce stone, river rocks and pebbles- You may opt to have a different floor treatment for a portion of your balcony. River rocks and pebbles give it a peaceful Zen vibe.
5. Depending on the orientation of your balcony, the sun will hit it during different parts of the day. You may even get uneven lighting on it. Determine which plants can survive with low light, and know which ones will thrive with full sunlight, and position them accordingly. The plants that will live with low lighting should be placed where the sun hits the balcony less, and those that require a good amount of light should be positioned where the sun filters in the most.
6. Watering the plants- depending on the weather and the type of plants, the frequency for watering plants will vary. Always check with your plant source on the optimal schedule for watering them. Also let them know where you plan on growing the plants. In this case, it's the balcony.
Like the rest of your home, your balcony should reflect your character. There are so many possibilities: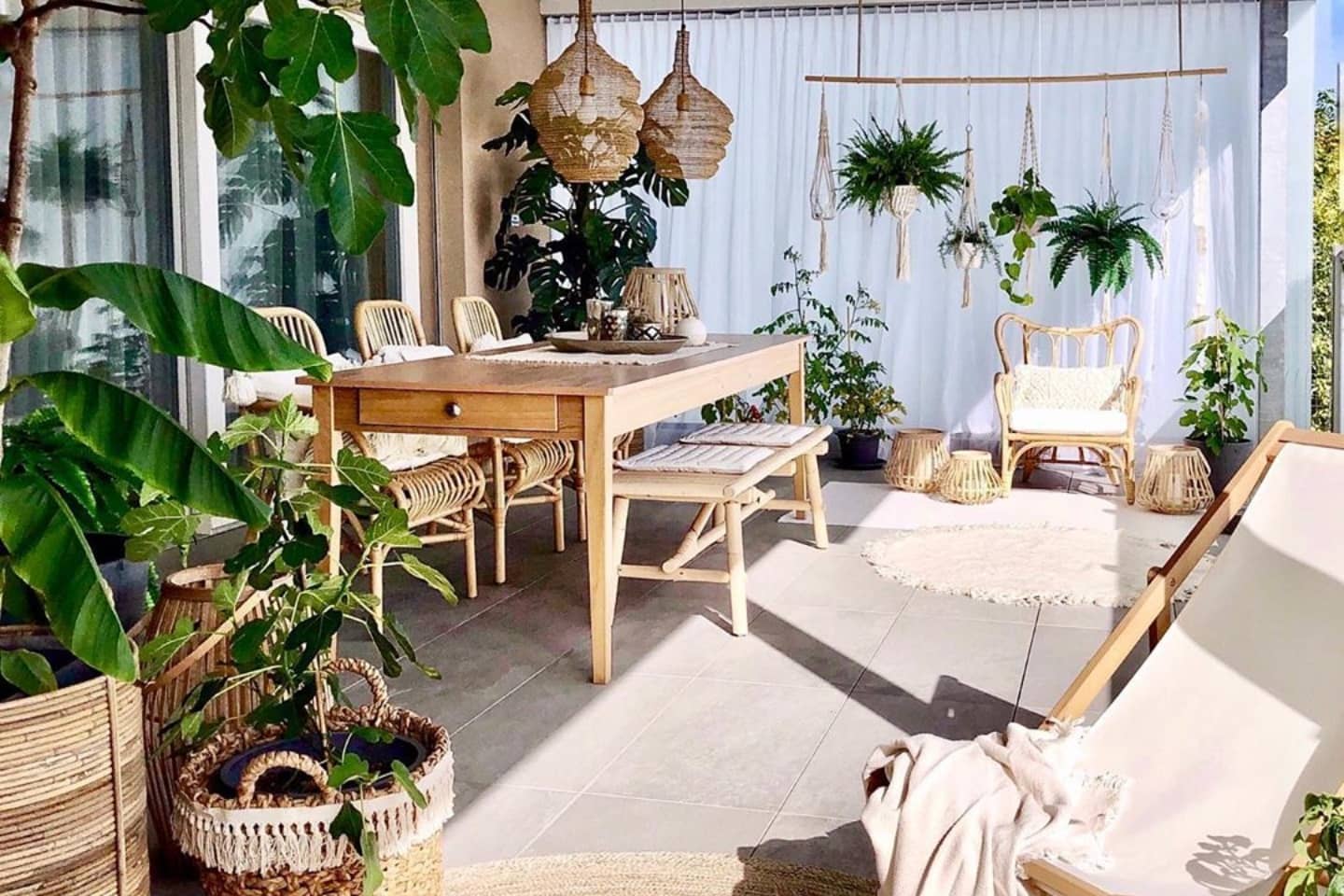 As a bonus, here are tips on how to use the back balcony for extra storage, making sure that everything looks tidy and are in their right places:
1. Use baskets to organize root crops, onions and garlic.
2. Use jars for preserved food items, sugar, powder milk, grains, pastas and pulses.
3. On an étagère, or open shelving, use bayongs (bags made of buri leaves) to store items such as plastic bags to recycle, folded eco bags for your shopping, linen rags and kitchen towels.
4. Use a tray to organize all of your vacuum cleaner accessories.
5. Pile stacks of old towels on the open shelves to use as an alternative to the mop for cleaning.
6. Similarly, pile stacks of old newspapers on it for use when cleaning fish off their bones.
7. Install a hanging rack so you can let tea towels dry in your service area.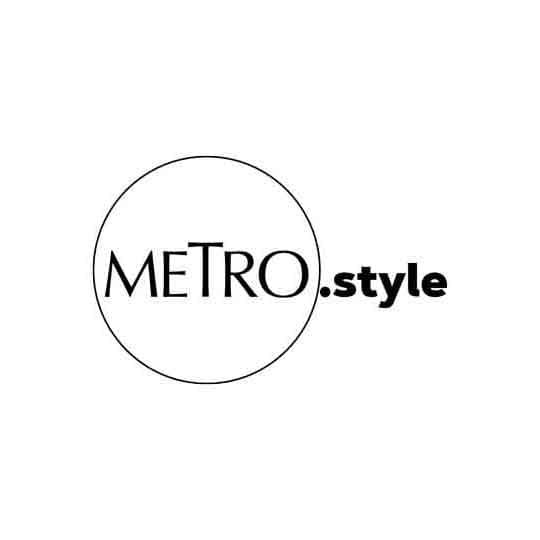 Tip for using your back balcony as storage: Keep everything in its place and tidy. Because the back balcony is visible from the exterior, make it look presentable. Use baskets, trays, jars and even bayongs or bags woven from buri for this purpose. | @containerstore