Make Space For A Vania Romoff Creation In Your Casa, From The Closet To The Sala
Filipino fashion designer, Vania Romoff launches her own homeware line, VR Casa and talks about the inspiration behind her first collection
Romance—it's in stories, it's in clothes, and it's in thoughtfully created pieces of art, too.
It's the silent, intimate language Vania Romoff communicates best through her work, and to this fashion designer crossing over to the creation of homeware, there is nothing more romantic than the female form. Those who know her brand best will recognize this in an instant; signature silhouettes and details, delicate necklines and hemlines, dreamy palettes and fabrics all speak to and about the woman, making every woman who wears a Vania Romoff feel a great connection to her femininity.
It's no different when it comes to Vania's newest feat. Flexing her design muscles in ways unexpected, Vania introduces us to VR Casa, her first ever collection of marble pieces for the home.
"We started out with a very special robe set in an olive crushed silk. From there, we thought about how special it would be if we also created pieces that brought even more romance and beauty into the home," Vania begins.
"I knew that if I was to expand into homeware, that it would be a careful and considered process," she adds.
Vania announced the creation of VR Casa on Instagram just last week, much to the pleasant surprise of her followers. The collection is an eight-piece marvel co-created with Ren Marble, a local and independent brand that makes and sells pieces carved out of sustainably-sourced Philippine marble.
Vania, a lover of all things beautiful, had always kept an eye out for ceramics and knew how much of a difference a pretty piece could make in a home. Thinking about how her own designs could create the same impact, she was able to quickly zone in on a material: unvarnished marble. It's imperfect yet regal, and every piece is truly one of a kind.
More important to Vania was despite the fun novelty of venturing into the unexplored territory of homeware for the first time, she wished to stay true to her brand's aesthetic.
"What resonated with me the most was to create objects that reflected how much our brand is inspired by the female form. All our designs always begin with an appreciation and ode to the female figure and is always meant to celebrate it," she tells us.
It then comes to no surprise that three VR Casa pieces are dedicated to three Philippine deities and goddesses: Mayari, a moon deity, Bighati, a daughter of Bathala and the patroness of love, devotion, home, and relationships, and finally, Lakapati, a deity of abundance and fertility.
Lakapati happens to be Vania's favorite—she celebrates the deity in all her exaggerated curves—perhaps because she is also currently six month into her second pregnancy.
The remaining pieces are composed of another unvarnished marble creation, a catch all dish that its owners will surely find a special spot for and a silk robe for stylish and comfortable lounging at home.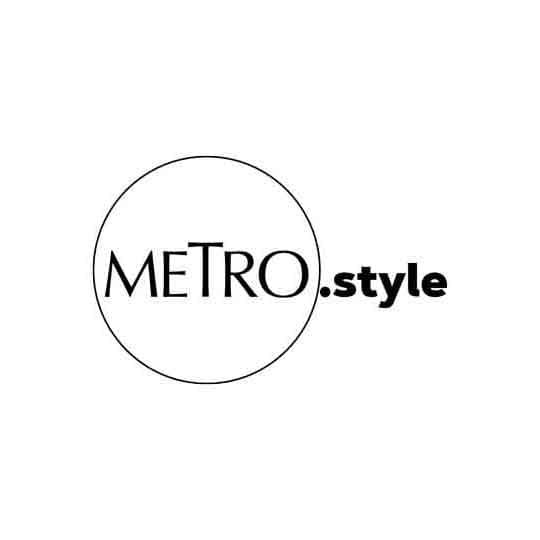 The Lakapati, inspired by the Filipino goddess of Fertility celebrates the feminine form. | Courtesy of Vania Romoff
"Our brand has always been known to create occasion wear—whether bridal, evening wear or cocktail ready pieces. We create romantic womenswear that make women feel special. Lately, we found that our clients are spending more time at home and we felt the need to address the shift and still create pieces that reflect our brand's aesthetic," Vania continues.
"Coming up with all these items was an exciting and fulfilling process that brought so much excitement to me and the whole team, and we hope that every purchase also brings the same sense of beauty and joy in their homes," Vania ends.
With the introduction of VR Casa, Vania Romoff not only envelopes the bodies of her fashion brand's wearers with beauty, but now also does the same with their homes and personal spaces. And with Vania's creations that prettify all that they touch, who wouldn't want to make space for her creations, from closet to sala?
Scroll through the gallery below to see VR Casa's complete maiden collection!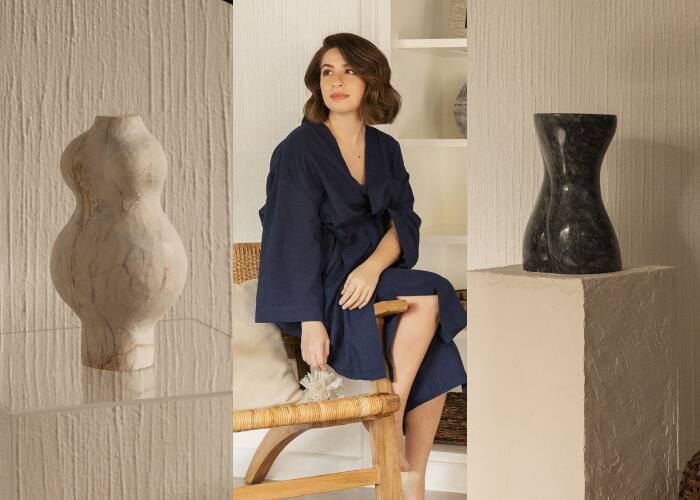 vania romoff launches vr casa
vania romoff launches vr casa
Photos courtesy of Vania Ramoff / VR Casa