Very Peri Presents A Landscape Of Infinite Possibilities
Instagram shows us the many applications of Pantone's Color of the Year for 2022
"Unprecedented change" informed the decision makers at Pantone, as they announced 2022's color of the year. Letrice Eiseman, Pantone Color Institute Executive Director reveals, "The selection of PANTONE 17-3938 Very Peri brings a novel perspective and vision of the trusted and beloved blue color family, encompassing the qualities of blues, yet at the same time with its red violet undertone, PANTONE 17-3938 displays a spritely, joyous attitude and dynamic presence that encourages courageous creativity and imaginative expressions."
The color is meant to usher us into a future of many possibilities as we transition to a post-pandemic world. Its bluish tone suggests gratitude, whereas the red in it represents a reframed future marked by curiosity, creativity and dynamic expression. As the world emerges from isolation, the line between the digital and the physical blur, opening us to colors found in the virtual world. Very Peri is a manifestation of this dynamic virtual world enfleshed in the physical realm.
"The Pantone Color of the Year reflects what is taking place in our global culture, expressing what people are looking for that color can hope to answer." added Laurie Pressman, Vice President of the Pantone Color Institute. "Creating a new color for the first time in the history of our PANTONE Color of the Year educational color program reflects the global innovation and transformation taking place. As society continues to recognize color as a critical form of communication, and a way to express and affect ideas and emotions and engage and connect, the complexity of this new red violet infused blue hue highlights the expansive possibilities that lay before us".
Does Very Peri, Pantone 17-3938 belong in your space?
The gallery below shows how Instagram users have documented spaces with hues of this color: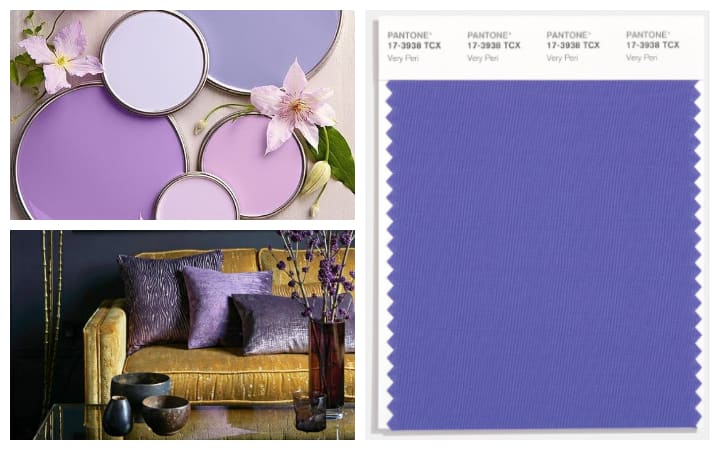 Very Peri In Interiors
Very Peri In Interiors
Banner Images By @pantone @todacasaquer @flor_hasan_lainteriorista