Vito Selma Opens His New Online Venture 'VSH'
The designer introduces new collaboration projects via Vito Selma Home.
It isn't a surprise, as designer Vito Selma himself revealed this new venture on his personal Instagram account a few weeks ago—Vito Selma Home will soon be officially launched to the public in the months to come!
It's even found a new home online via @vitoselmahome on Instagram, where the owner posts images of products that are available in the store. But we found more information about this new brainchild as he talked more about VHS with Stephanie Kienle-Gonzalez for the recent episode of 'Philux Dialogues.'
Vito Selma Home was born from the designer's nine-day social media break in the middle of the lockdown season. He wanted some time to rethink, restart, and redo things for his company and studio, thus making time to veer away from the noise in the virtual world and focus on his stuff. "I really took the time to quiet my mind, and it made me realize what I really need to do this coming few months. And I think VSH is the outcome of the quiet time that I had," Vito spills.
He further shares how the project was initially cast as just an e-commerce website for his furniture—but it ended up being something bigger. Later on, he figured that Vito Selma Home can be a platform for people to collaborate, share, and experience togetherness. "I'm gonna be working with communities, other designers, and manufacturers in creating products for everyone. it's gonna be a home for everyone. So I'm excited for it!" he says.
With the current pandemic still ongoing, the designer knew that a shift in the industry is going to happen. "The future is changing day by day. So we all have to find ways to adapt to that change," Vito muses.
With three collaborations on the works to be launched in three or four months, VSH is ready to open its doors to the public. All products under this brand will be manufactured in Cebu.
Check out this gallery for a preview of what Vito Selma Home has to offer: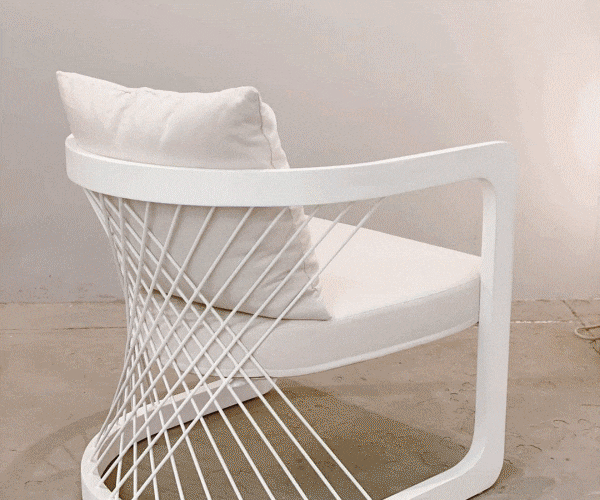 Vito Selma x Philux
SWIPE LEFT OR RIGHT
TO NAVIGATE BETWEEN PAGES