Welcome To The Home of Opulence
If you are looking for a new establishment, where the best and innovative brands in home design can be found, Opulence is the place to go
For Gerry and Jinky Sy, it was simply a matter of recognizing that several top-tier European brands in home furnishings and design were still not represented here in Philippines, or were open to having younger, more aggressive partners. The opportunity presented itself, and coming from the IT business, Gerry sensed it was time to diversify. And from such serendipity, Opulence Design Concept was born.

Located on Connecticut St. in Greenhills, it's the new kid on the block, offering high quality global brands that many discriminating homeowners here will be happy to hear have proper representation in the country. For architects, interior designers, and real estate developers, it's a new company to deal with, but one that prides itself on the familiarity it has already engendered dealing with these developers on their IT requirements.
Meeting some of the Italian principals, I was taken by how happy they were to be partnering with Jerry and Jinky. It was evident that they saw Opulence as a new opportunity to penetrate the Philippine market, and that they were confident with this new partnership and direction.

For Kitchen Design & Interiors, there's Stosa; while the well-regarded MisuraEmme Furniture is now part of the Opulence portfolio. If your modern home requires home automation, the most advanced lighting and electrical switches, and sleek control panels, there's Vimar, and their sub-brands Eikon, Arké & Plana. The 4th Italian brand is the very popular Fornasetti, the home decor line that's witty, whimsical, and brings Modernism & Modern Art into your home. I've seen Fornasetti used by several of the top catering outfits and chefs; so it must be wonderful to know the brand is now carried here.
For the very premier Samsung home and consumer products, Opulence is also a showcase. And this includes the Samsung subsidiary of Harman, known for its connected car technology, lifestyle audio innovations and cloud services.

When it comes to the very best of design and technology entering every corner of your dream home, Opulence is there to provide and offer the very best. And it's interesting to see how this innovation and technology can seamlessly blend into interiors and homes of any kind - the look may even be classic, but there's no reason not to integrate this with what technology can offer nowadays. Its finger tip control and convenience, its automation of a different order, and its design lines and motifs speak volumes.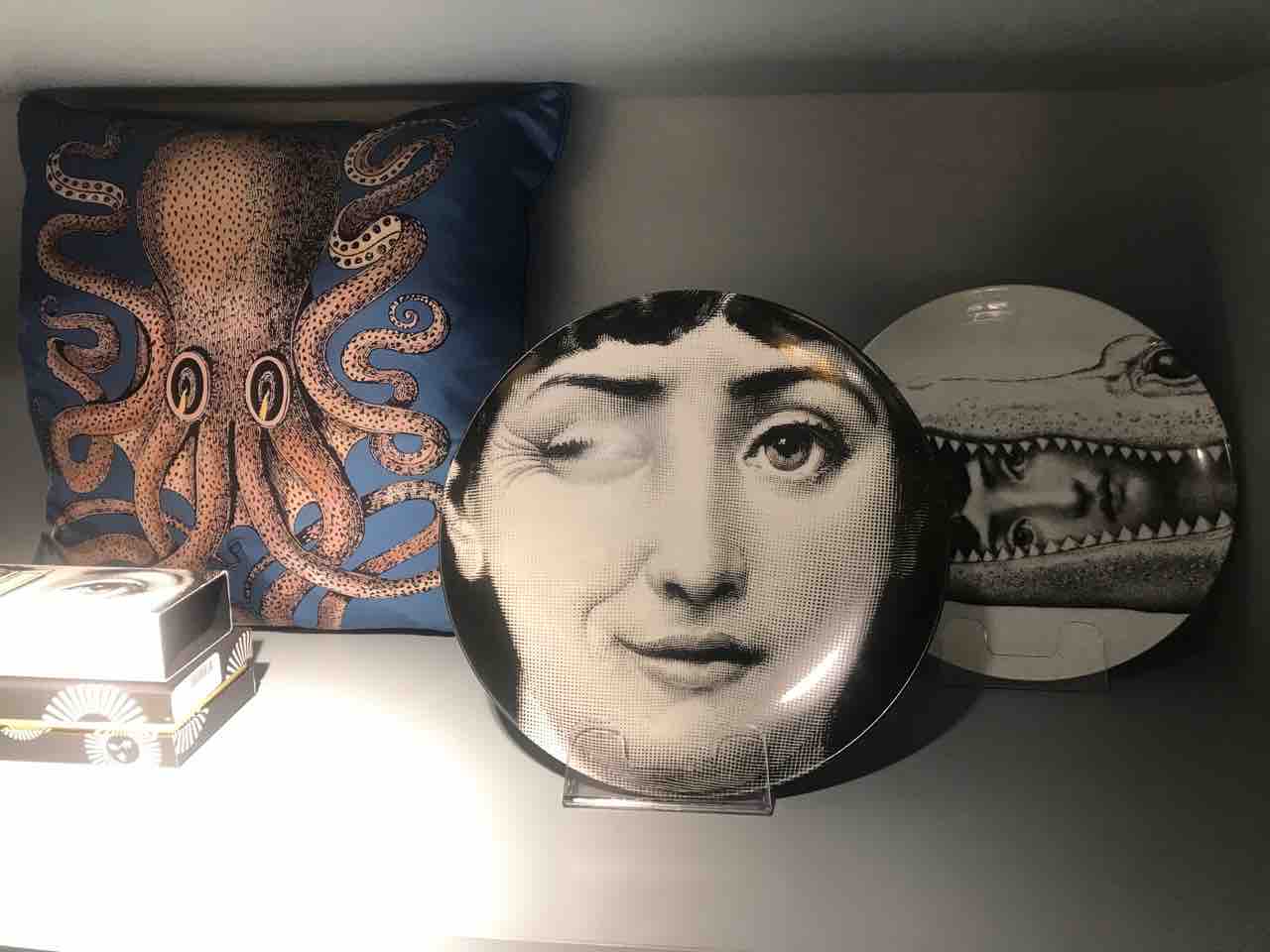 SWIPE LEFT OR RIGHT
TO NAVIGATE BETWEEN PAGES
Iconic furniture bearing the visage of soprano, Lina Cavalieri, from Milanese designer, Fornasetti, available in Opulence Design Concept.
Photo Credit: Courtesy of Philip Cu Unjieng
Iconic plates and furniture from Milanese designer, Fornasetti, available in Opulence Design Concept.
Photo Credit: Courtesy of Philip Cu Unjieng
MissuraEmme, a modern furniture line from Italy in Opulence Design Concept
Photo Credit: Courtesy of Philip Cu Unjieng
Tuscan kitchen cabinetry line, Stosa Cucine, in Opulence Design Concept
Photo Credit: Courtesy of Philip Cu Unjieng
MissuraEmme, a modern furniture line from Italy in Opulence Design Concept
Photo Credit: Courtesy of Philip Cu Unjieng
Gerry Sy at the launch of Opulence Design Concept
Photo Credit: Courtesy of Philip Cu Unjieng