Pet Of The Week: Meet Flo and Topper, Artist William Wegman's Favorite Muses-On-Furniture
No one does dogs-on-furniture better than this half-sibling duo... See their poses for West Elm
Dogs are great on all angles—whether they're recorded running in slow motion or even on their quirkiest, funniest faces! At home, we fix their corner (or bed, or even a room) to lie on and rest their cute and fluffy bodies; however, our furry bodies tend to choose our own furniture over their own belongings. And we concede—after all, who could resist a pup comfortably splayed all over your couch? Certainly not us!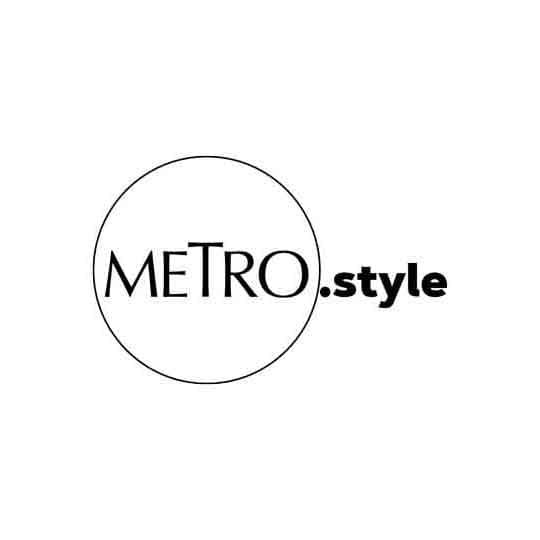 The Lucia Wing Chair and Ottoman with metal legs in Mauve Chenille Tweed | William Wegman, West Elm
We enjoyed this view so much that we discovered a pair of canine sibs who do the dog-on-furniture like a pro. On West Elm's website, they introduced artist William Wegman's favorite muses, Weimaraners Flo and Topper. The brand visited William's Manhattan studio to put their new design-it-yourself seating to the test, with their recently expanded our made-to-order upholstery options. Which, apparently, is pet-approved!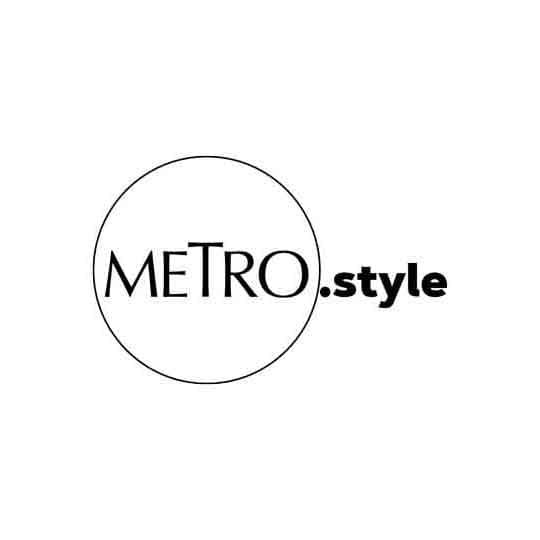 The Mid-Century Show Wood Recliner In Dijon Astor Velvet | William Wegman, West Elm
There, they met the lovely four-legged duo, who are one year apart. Flo is described as the "rock solid'' big sister. Meanwhile, Topper is the "sweet, sweet, sweet" watchdog. The artist has been taking images of his pets on furniture, and the result is immensely charming. "It's an interesting challenge to find new ways for the dogs to interact with furniture and props," he comments.
He also adds how this dog breed craves for work and being on elevated surfaces, like couches, chairs, and beds. Thus, making them perfect to shoot in this concept. He also points out how Weimaraners' gray coats look great on everything.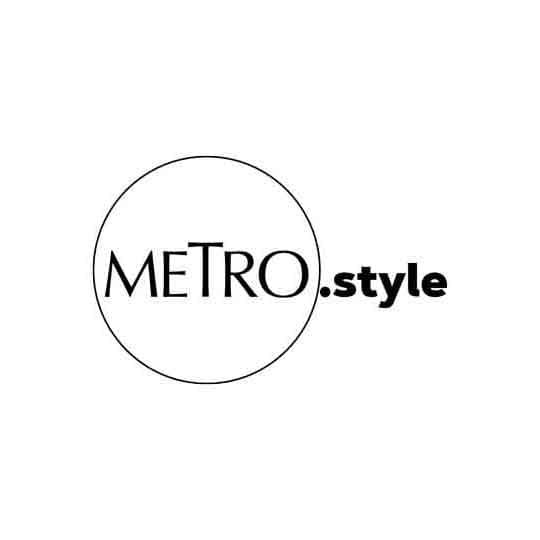 Photographer William Wegman with his Weimaramers, Flo and Topper | William Wegman, West Elm
In the gallery below, check out more of Flo and Topper's sibling photos, taken by their furdad himself. How nice would it be to be used as a peg for your own dogs' next photoshoot? Or maybe, take it as a sign to invest in quality fabric that your pets will love, too?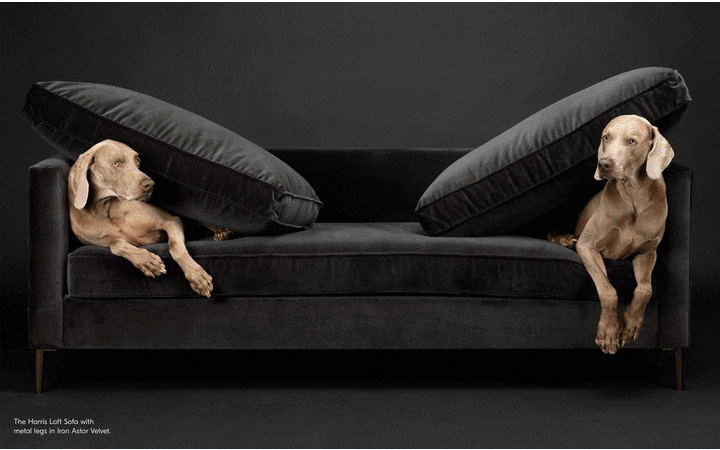 William Wegman's Flo And Topper For West Elm
William Wegman's Flo And Topper For West Elm