Metro Home EIC and Host Anton Barretto Encourages The Holiday Hostess To Think Outside The Box When Decorating The Holiday Table
In a talk at west elm, he shares easy and practical tips that you can use at home
Now's the time to get those corners at home ready for the holidays! With the season high upon us, we are feeling the rush to get everything from the stores to complete the Yuletide look. Christmas balls and star ornaments? Check. Lights? Got 'em. Mini Santa Claus figurines? It's already in the cart!
If there's anything we've learned, though, from Metro Channel host and Metro Home & Entertaining magazine Editor-in-Chief Anton Barretto, from his recent design talk at west elm in partnership with the Entrepreneurs Organization (EO), it is that achieving the festive holiday look need not be composed of the usual themed accessories that spell 'Christmas.' It also need not be an expensive annual purchasing spree. Mixing our everyday place settings with the those that are themed is perfectly acceptable. During the event, Anton shared tips on how a hostess can effortlessly spruce the table up for Christmas gatherings at home. He encourages homemakers to think out of the box and make use of what's around the house. "Don't just use what you would normally think has to be on the table. You can reinvent, then it will come alive," the speaker advises.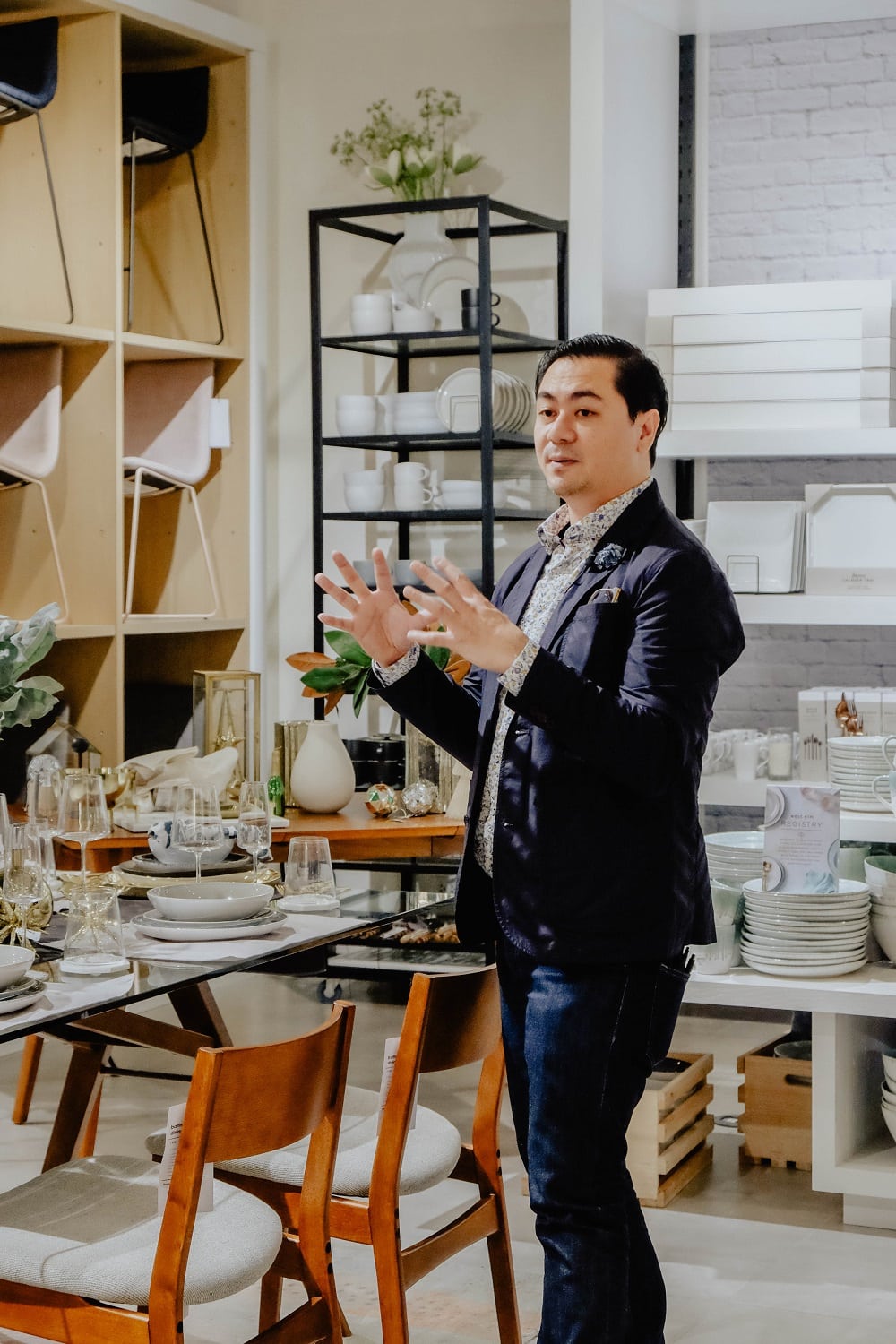 Anton Barretto encourages hoemakers to think out of the box when decorating the table for the holidays | Giancarlo Escamillas
For example, a go-to solution to make your table unique is by layering. For your plates, mix and match pieces to add a textured appearance—find ones from your collection stashed in the back drawer to complement with newly-bought sets. Try to assemble in similar color palettes for a cohesive look.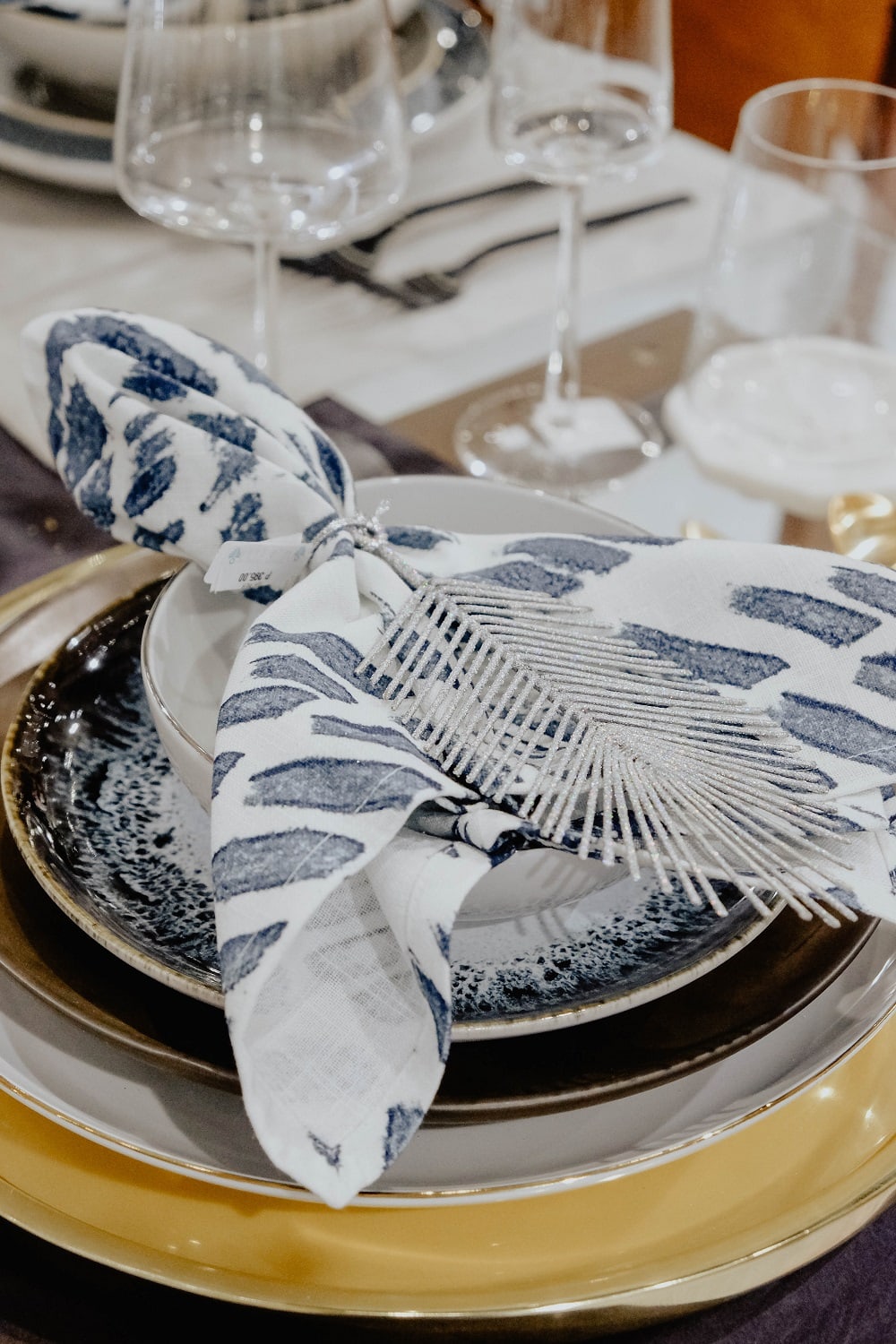 Layering is key for a unique tablesetting. | Giancarlo Escamillas
Make it more exciting by using unexpected items to function as plate chargers. A brass-colored tray is a good option, as well as a marble cheeseboard, instead of the usual ones you use underneath your dinner parties. "It becomes interesting. It's not normal, so it serves as a conversation piece as well," he offers.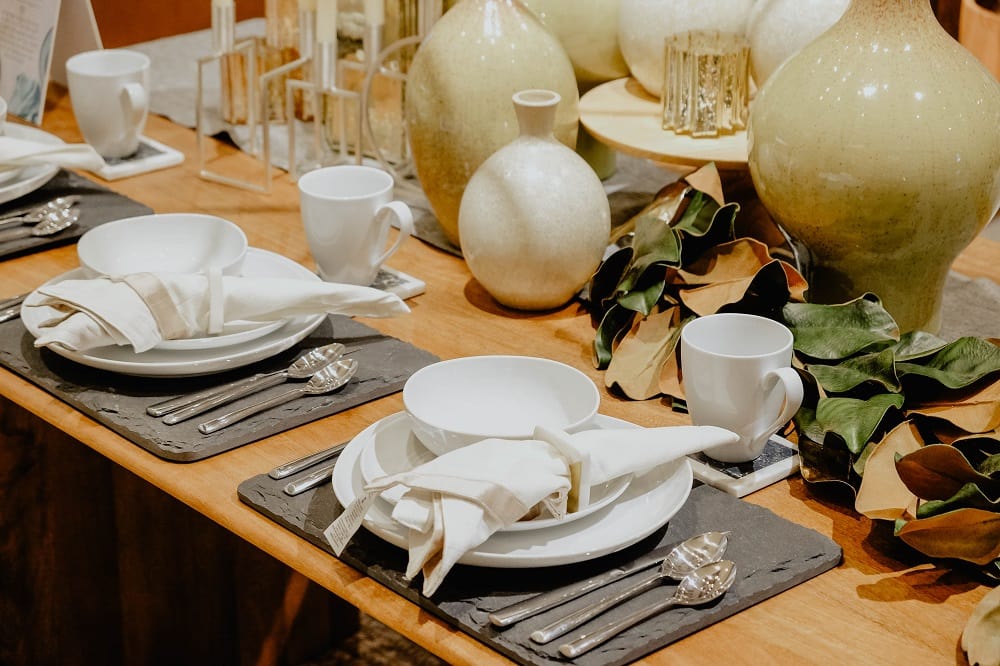 The use of unexpected pieces is a surefire conversation starter. Here, Anton Barretto uses cheeseboards from west elm as chargers in this place setting | Giancarlo Escamillas
For your tablescape, scour the kitchen for ornament holders! Get those bowls out from the cupboard or even jiggers from the bar cabinet and throw in Christmas balls in different sizes and motifs for a unique spin. Place candles inside mercury glass containers and neatly position them on your table for a nice, iridescent glow. Another tip is to make use of jewelry stands to hang trinkets like stars, snowflakes, and the like. For a finishing touch, bring out the more prominent-looking Christmas decor and spread them sparingly for balance.

Get creative with the usual items you have in your arsenal of tabletop implements. Anton used candlesticks and jiggers by west elm as bases for ornaments in his table setting. | Giancarlo Escamillas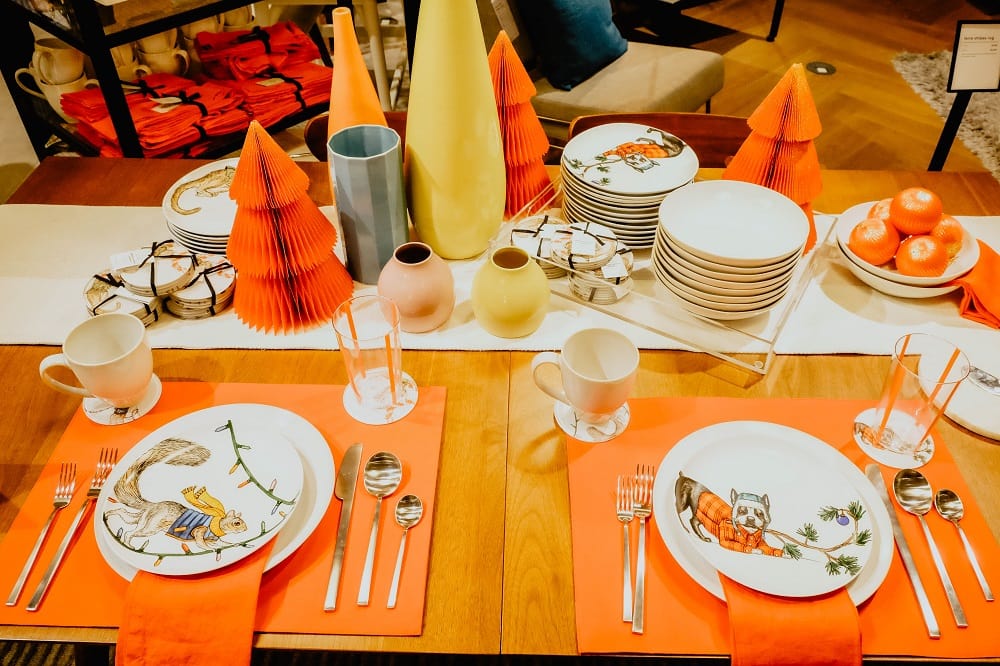 For a balanced look, mix elements that hint of a holiday theme with everyday place settings. | Giancarlo Escamillas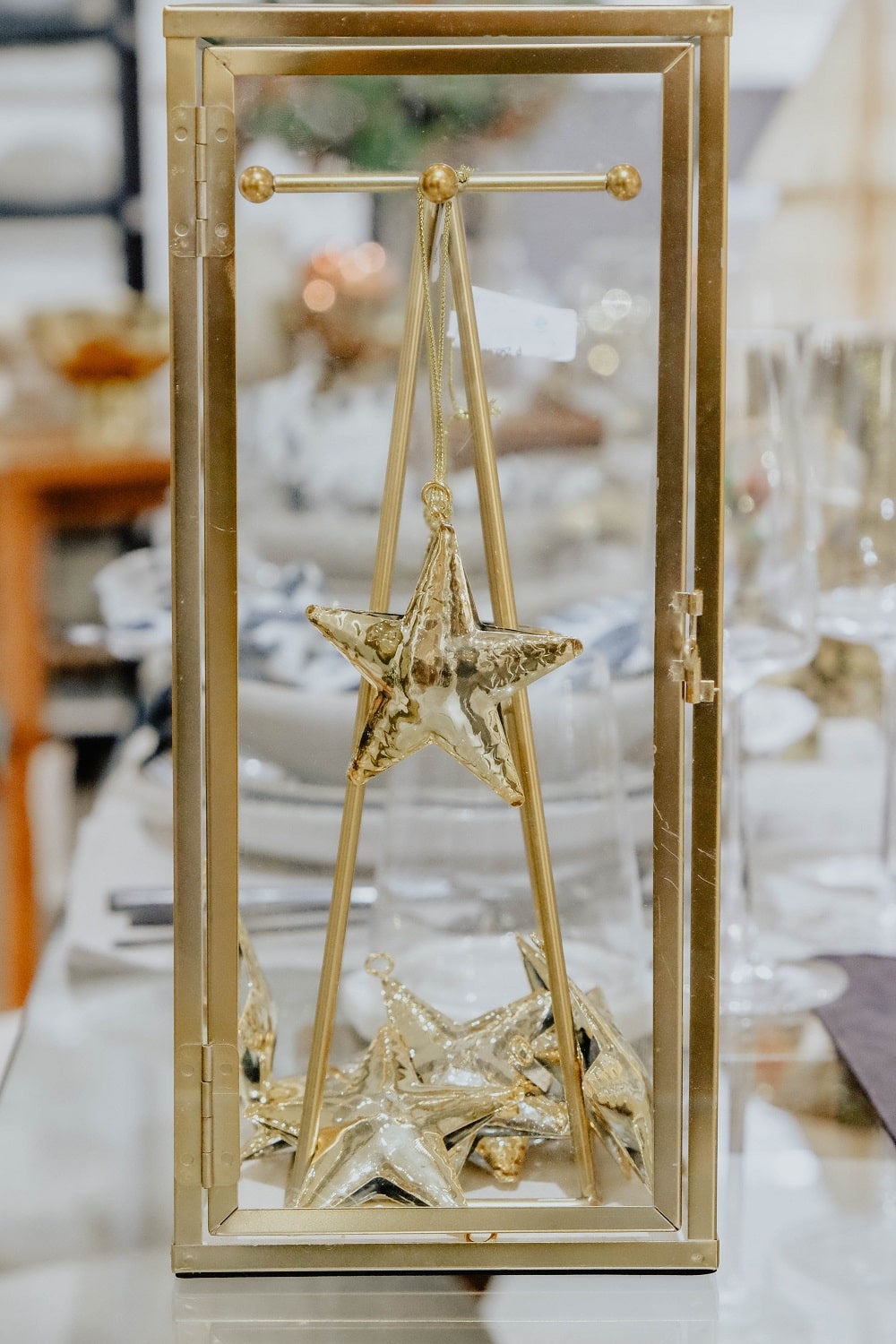 This jewelry holder by west elm, when adorned with Christmas trinkets, can serve as a striking table centerpiece. | Giancarlo Escamillas
The talk-cum-shopping party also introduced the brand's present collections—the Pacific House, Harlem House, and the Holiday Loft. "Everything here in west elm will show you how you can mix things that can lift up the look of your home," the Metro channel host says.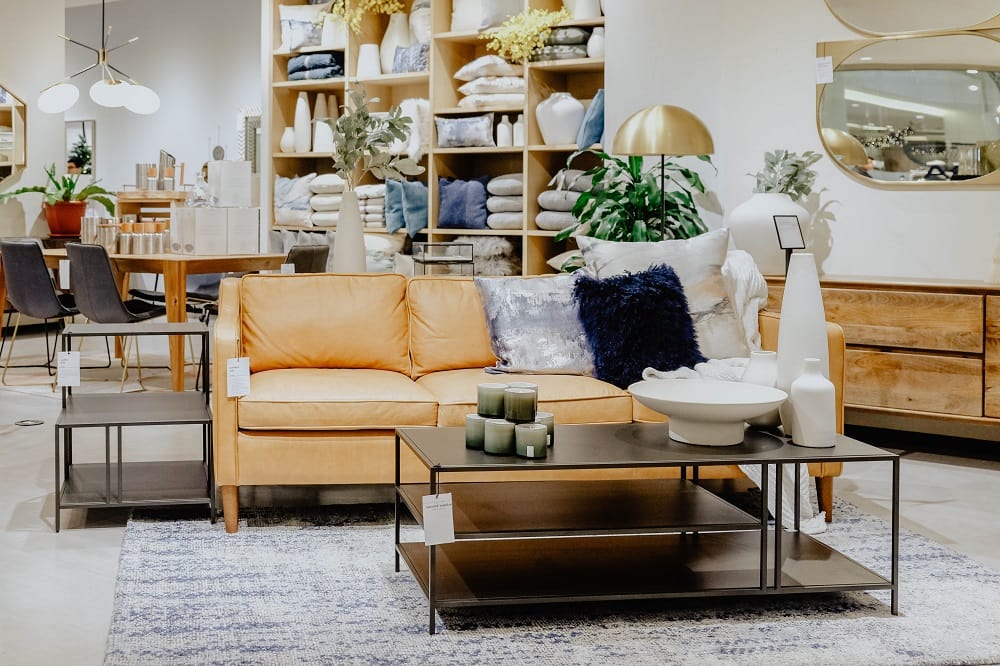 The Pacific House collection by west elm | Giancarlo Escamillas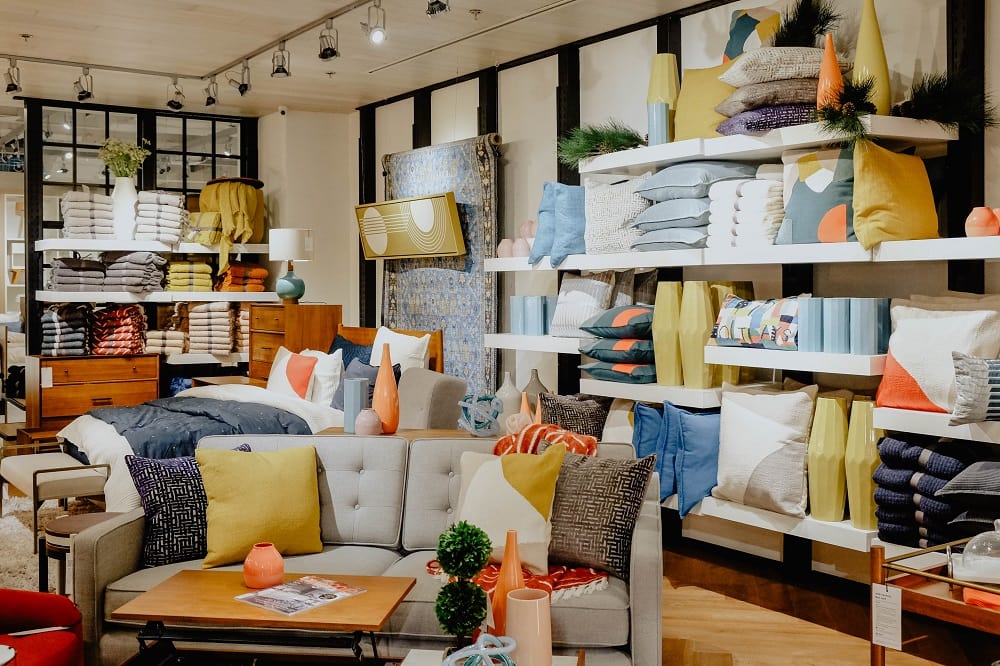 The Holiday Loft collection by west elm | Giancarlo Escamillas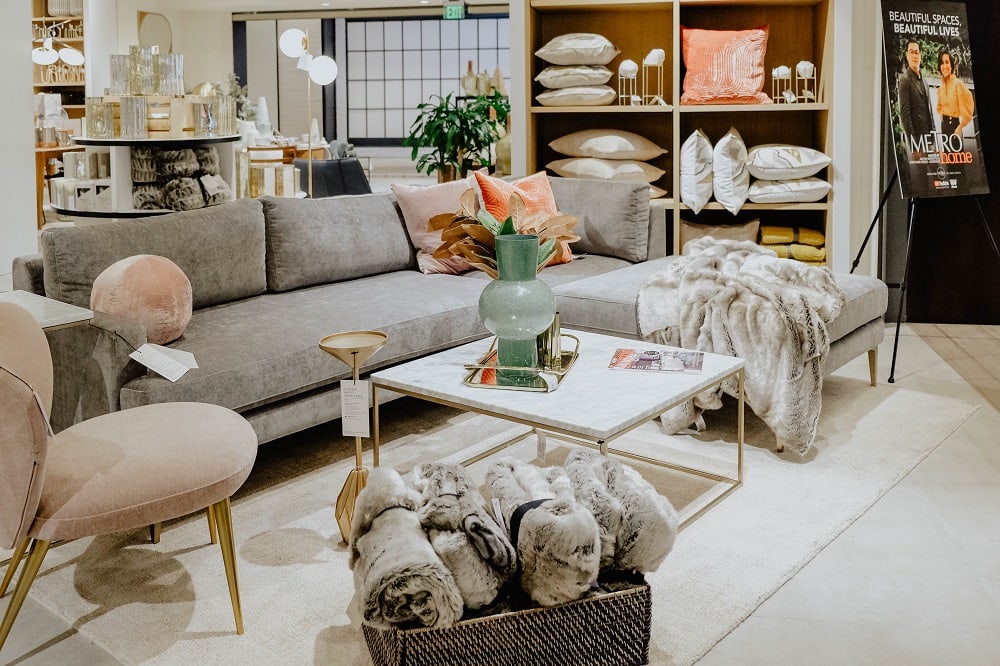 The Harlem House collection by West Elm | Giancarlo Escamillas
The Pacific House carries pieces in neutrals, with a lot of raw elements and sophisticated features, inspired by the American Thanksgiving story. The Harlem House, on the other hand, is glammed up with a lustrous palette of gold, blue, and blush and rich textures of velvet and suede, combining deco elements from the 60s, resulting in a modern and fashionably chic collection. And lastly, the Holiday Loft features west elm's holiday collection which offers a lot of of bold colors and attractive Christmas-inspired designs.
View our gallery to be inspired to re-create these looks at home.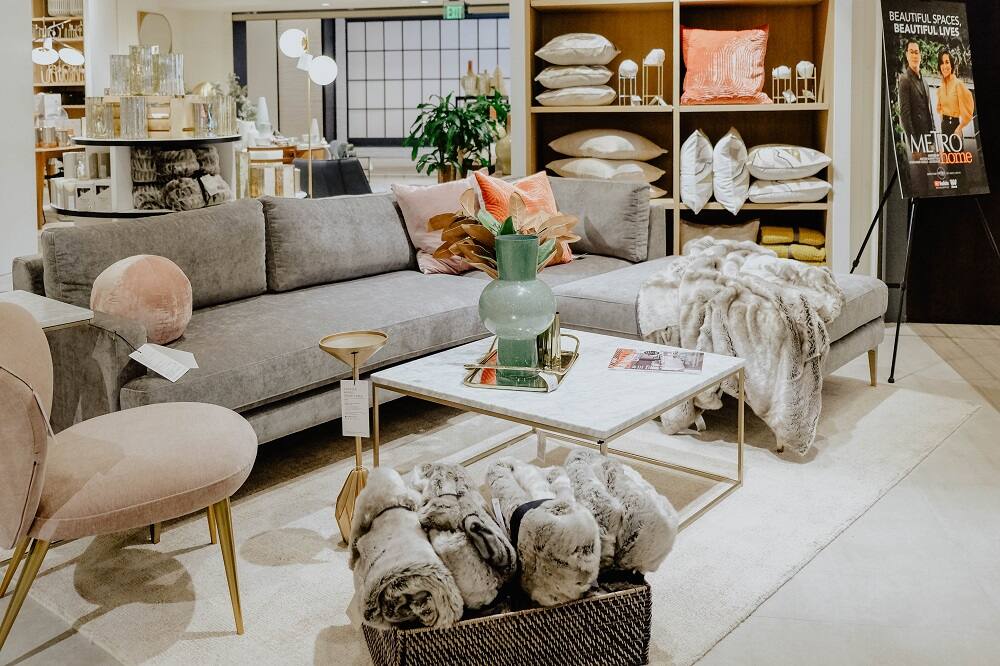 SWIPE LEFT OR RIGHT
TO NAVIGATE BETWEEN PAGES
Photographs by Giancarlo Escamillas