What Makes A Space Beautiful: Ivy & Cynthia Almario
For this design power duo, living in beauty equates to making life a happier place
How we see things changes gradually throughout the years, but if there remains a constant, it's our heart's desire to find beauty in life. Finding something that pulls you right lifts you from down under to soaring through clouds, figuratively. And doesn't just an image, formed in your head or a vision right in front of you, enough to spark joy?
That's why we're naturally drawn to what we see as beautiful. Such a subjective thing isn't easy to define in a specific way, that's why we turned to the experts and asked several designers about "What makes a space beautiful?" to them—a series of anecdotes from the experts in the industry that explains what the word is to them.
In their line of work, creating a "work of beauty" is essential. But outside of it, how do they really see its significance? How do they incorporate it in their lives? What do they consider as beautiful? These, and a number of breathtaking visuals of their personal masterpieces will introduce to you the kind of beauty that reflects from their very eyes.
Atelier Almario's power duo, sisters Ivy and Cynthia Almario, admits that in every project they handle, they think ahead and determine our particular question—what makes a space beautiful? With a keen eye and innate curiosity on turning everything as stunning as needed, they never fail to deliver beauty that brings happiness to people.
For you, what makes a space beautiful?
A beautiful space should have all the right elements: a masterful combination of colors, textures, well-selected furniture, lighting, artwork, and accessories against a backdrop and a space that is dynamic in scale and proportion!
How do you incorporate beauty in design in your everyday life?
The first thing we do every morning is to thank God for another beautiful day to create, enjoy or transform a space or life! Beauty is something we can enjoy everyday because we make sure we surround ourselves with people and things that we love! We also believe that if you live with beauty, happiness follows.
When do you say that a design is beautiful?
We do not like ornate and over the top interiors. Instead, we are drawn toward timeless spaces that have the right scale and proportion. We adore cleverly designed spaces wherein rooms soar and take you to a different time and place. We love learning from other designers, discovering new furniture, lighting, wall covering, accessories, and artwork. We enjoy being surprised and visually entertained when we see an interior designed space! We love to be amazed whenever we see a thing of beauty that will make our hearts beat faster!
How has your perception of beauty changed throughout the years?
Beauty can mean different things throughout the course of history. Beauty can come in different forms as well. We always believed that, 'Beauty is in the eye of the beholder.' This saying makes beauty very personal and subjective; it makes room for us to see beauty in diversity and to realize there are just so many ways to be beautiful. We always try to equate beauty with humanity. Today we live in a more inclusive world, thanks to social media, which has begun representing women of many different sizes, shapes, complexions, and sexual orientation. We are learning to accept that we are all beautiful in our own way.
What is a beautiful thing that has inspired you?
"The beautiful part of any Atelier Almario Interior Design project is the friendship that we develop with our clients. Creating their dream homes that reflect them and makes them happy provides the ultimate sense of fulfillment. Whenever we start designing our project, we always address the question, 'What would make this space most beautiful?' We believe that we can bring beauty and everyday joy into any home if we are able to create the very best version of our client's dream home. We design for the long haul. We incorporate our years of knowledge and depth of experience to create interiors that are beautiful, warm, cozy, sophisticated, unique, and impactful—interiors that our clients will love and enjoy for a very long time.
In the gallery below, check out the beautiful spaces that these sisters have designed: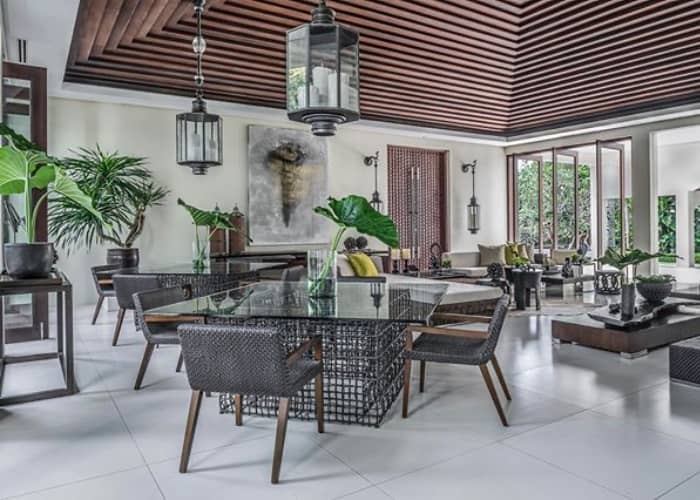 Photo Gallery
Photo Gallery
Photos from @atelier_almario