What Makes A Space Beautiful: Stephanie Kienle-Gonzalez
Philux's Stephanie Kienle-Gonzalez believes that beauty is in the eye of the beholder
Everyday, we encounter different kinds of beauty—things, thoughts, and feelings that resonate to us physically, mentally, or emotionally. It comes in all forms, and what's beautiful for one may look different for another. And finding this variety makes the word "beauty" all the more alluring and captivating.
In defining beauty, we all have a fair share of opinion on the matter, more so the people who live and breathe it everyday. We asked several designers about "What makes a space beautiful?" to them—a series of anecdotes from the experts in the industry that explains what the word is to them.
In their line of work, creating a "work of beauty" is essential. But outside of it, how do they really see its significance? How do they incorporate it in their lives? What do they consider as beautiful? These, and a number of breathtaking visuals of their personal masterpieces will introduce to you the kind of beauty that reflects from their very eyes.
For Philux's Stephanie Kienle-Gonzales, she's understood that beauty is subjective—that a design may or may not be to her liking, but the concept, thought process, and form behind it can always be well-appreciated.
For you, what makes a space beautiful?
"A space is beautiful when it has form, function, and sentiment. I believe these are key elements to make for a balanced, meaningful and beautiful space."
How do you incorporate beauty in design in your everyday life?
"I think incorporating pieces and elements that are not only aesthetically pleasing, but that have meaning and purpose to you."
What is one work of yours that you consider as most beautiful? Why?
"My favorite design in Philux is our Stockholm bed. It has a graceful curvilinear shape and solihiya detail—it inspires to be a mid century Filipino piece. Aside from its shape, I love how it showcases Filipino material and craftsmanship."
How has your perception of beauty changed through the years?
"I feel the concept of beauty has evolved throughout the years: physically, more people appreciate beauty in all shapes, colors and differences. There is no true beauty standard to adhere to anymore because beauty can come from a thousand different forms. Beauty from the inside has also become more important to people over the years. Happiness and purpose radiate from the inside, and that creates true beauty."
What is a beautiful thing that has inspired you?
"My home and my family inspire me everyday—they inspire me to chase my dreams and to become a better person. This translates in many ways creatively."
In the gallery below, Stephanie Kienle-Gonzalez shows what beautiful is to her through a series of photos: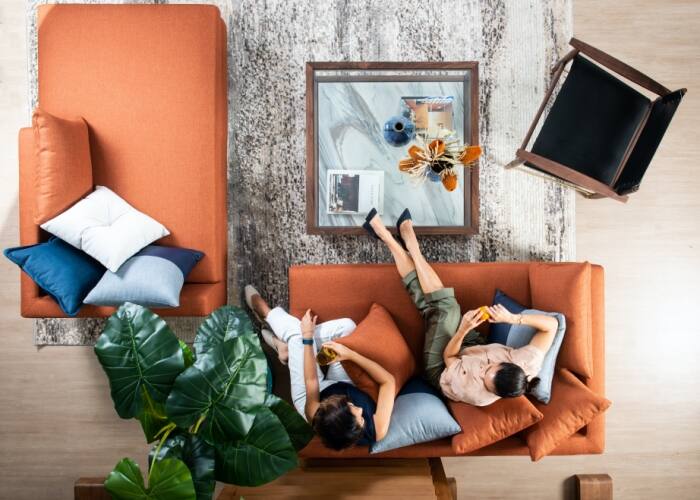 Photo Gallery
Photo Gallery