Here's Where You Can Buy Fresh And Authentic Baby Milk Formula Online
We toured the warehouse of Lazada in Cabuyao, Laguna and saw how they receive, stock, and pack the items they sell, particularly the milk formula available on its LazMall platform
Parents, moms especially, can be very selective with what they give their children. They ask a lot of questions. They are doubtful about a lot of things. They read the labels. They have generally become more mindful about shopping. And these are completely understandable, as they want nothing else but the best for their kids.
Their level of meticulousness can be even higher when it comes to the topic of what they're feeding their children. For parents who are giving their infants or toddlers milk formula, it probably took them awhile to consider their options and decide on the brand they think would be best for their little one. This is because there is simply no room for compromise on this matter.
Fully aware of this fact, e-commerce site Lazada launched the Milk Formula Guarantee Program of its LazMall platform by partnering with five renowned milk companies, who can vouch for the quality, freshness, and authenticity of the milk formula products they're selling online.
Online shopping has been an essential part of many people's lives today, with some even highly dependent on it, especially considering how worse the traffic situation in Manila has become. The convenience that comes with having our usual grocery items available online now is undeniable. Parents will be able to relate to those days when you're just too busy overseeing things at home or at work, and it has become a hassle to set aside time to go to a grocery store to shop for baby essentials you maybe haven't even realized you've ran out of already (let's face it, emergency situations, like running out of supplies, are unavoidable). Having these items delivered to your doorstep makes such a huge difference; when you have this as one less thing to worry about, you get to do and finish more tasks.
Lazada wants moms to recognize the worry- and hassle-free experience of buying milk formula online and hopes to build confidence in purchasing this from them; moms need to be assured and re-assured that what they are buying online is the same 100 percent authentic product that they've been used to buying offline. Done in collaboration with Nestlé, Wyeth, Reckitt Benckiser, Abbott, and Nutricia, the program is backed by rigorous research that zoomed in on the key concerns of mothers when purchasing milk formula; the findings include milk product authenticity and expiry dates, reliability of sellers of such products and long delivery lead times.
"When it comes to choosing the right products for one's child, nothing is left to chance. We identified the challenges faced by mothers through on-the-ground feedback, hence with the LazMall Milk Guarantee program, we truly hope to improve and increase options available on Lazada for mother and baby-related needs," says Emma Chavarot, Chief Business Officer of Lazada Philippines.
All milk products covered by the LazMall Milk Guarantee Program will have the green seal of authenticity and freshness as seen above, to serve as an assurance that customers are purchasing trusted milk products online.
This Milk Guarantee Program had its soft launch last year. Emma adds, "It's not only in the Philippines, but it's also an initiative across Southeast Asia."
Recently, Lazada toured us around their warehouse in Cabuyao, Laguna and provided a glimpse of the operation involved in milk handling, storage, and delivery of their milk formula products.
The process begins at their inbound area where the items are received and reviewed to ensure they are the exact ones that are visible on their website. Here, the expiry date of the milk formula is also checked; if the item expires in less than a year, Lazada rejects and returns it to the supplier. Once the items here are uploaded to their system, they are already available for purchase online.
After receiving the products, they are neatly and orderly stored in clean and dry shelves which are properly labeled so they can be located easily later on. Once a customer places an order, their system will tell where their "pickers" can find the items in the storage area.
The last step happens at the outbound area, where the items are scanned, packed, and prepared for delivery.
During the warehouse tour, Lazada invited key personalities from their partner milk brands to talk about their collaboration.
"As you know, we are in the infant formula business, so trust is a very important component in what we offer to our consumers. The Milk Guarantee Program gives the assurance to our consumers that what they're buying is the real deal. As you know, online, there's a lot of doubts, you don't see the product itself, so by seeing a guarantee such as this gives the assurance to the moms that, 'Okay, this is something that I trust,'" says Michelle Acuña, head of e-business, digital marketing and communications at Wyeth Philippines, Inc.
Reckitt Benckiser Health Philippines' marketing director, Matthieu Muniz, also commends Lazada for taking the initiative of putting the parents at ease with their online purchase, saying, "E-commerce offers huge convenience... Huge convenience is great, but what we've learned from our research and even through our own experience is shopping in a screen is very different than shopping in a shop. The product that you see is not directly the product that you're going to buy, and therefore, you need to know where it's coming from and you need to make sure as a parent that you give the best to your kid."
"We are 100 percent into this program," quips Arlene Tan-Bantoto, Nestlé Infant Nutrition's country business manager. The company appreciates how Lazada makes the lives of moms easier, a goal Nestlé also works hard to achieve. "At the end of the day, as a mom, it's really very difficult. You have so many roles you have to do, you have so many things to accomplish as a mom, as a wife, as a daughter, as a sister, as an employee, and this definitely will make moms' lives easier."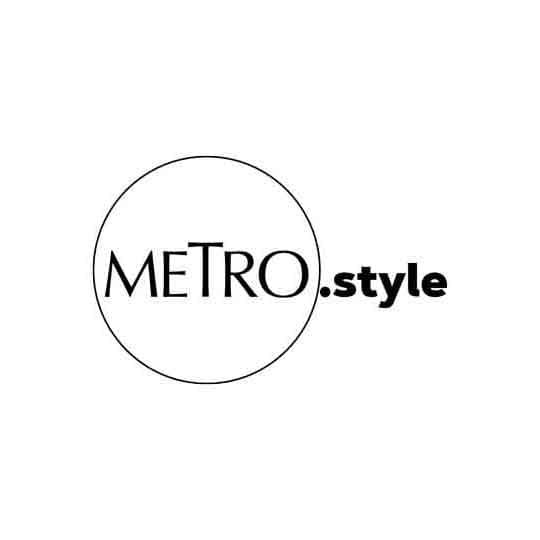 From left: Lazada Philippines' country marketing officer Neil Trinidad; head of e-business, digital marketing and communications at Wyeth Philippines, Inc., Michelle Acuña; Lazada Philippines' chief business officer, Emma Chavarot; Nestlé Infant Nutrition's country business manager, Arlene Tan-Bantoto; and Reckitt  Benckiser Health Philippines' marketing director, Matthieu Muniz   
To learn more about the program, and to shop your favourite milk products under the Milk Guarantee Program, visit http://bit.ly/LazMallMilkGuarantee.
Photos by Grace Libero-Cruz | Banner photos by Jens Johnsson and Kelly Sikkema on Unsplash