10 Times KimXi Professed Their Love For Each Other On Social Media
Here are some of those times when Kim and Xian inspired us and melted our hearts with their kilig, heartwarming and blush-inducing lovefest on Instagram
Sure, being low-key and private in your relationship is a good thing. But sometimes don't you wish to be like Kim Chiu and Xian Lim who would proudly and romantically gush about each other every now and then on IG for all the world to see? Thereby prompting a collective "Sana all."
Rephrasing Taylor's Swift's "Question" lyrics from "Did you ever have someone kiss you in a crowded room?" to "Did you ever have someone flex you on social media and be IG-official?" Onscreen and offscreen lovers KimXi can definitely relate.
Actress and It's Showtime host Kim Chiu and actor-director boyfriend Xian Lim are pretty busy with their respective careers but they certainly make quality time for each other. While they don't often talk about their relationship to the press, the pair couldn't resist but profess their great love for each other every now and then on social media—especially on Instagram and would often be spotted on each other's YouTube channels.
Don't be deceived by their digital PDA though, they weren't always this open on how sweet they are together. The couple met through their 2011 ABS-CBN teleserye My Binondo Girl and started dating in 2012 but it was only in 2018 that the couple admitted their relationship to the public. Nowadays, Kim and Xian are more relaxed and carefree in sharing their romance to the public and would oftentimes share a sneak peek of their quality time and adventures together as a couple.

Metro.Style collected some of those times when both Kim and Xian inspired us and melted our hearts with their kilig, heartwarming and blush-inducing lovefest on Instagram.
KimXi, may you always adorably bless our timeline with these swoon-worthy pics, reels, vlogs and captions.
Check out the gallery below: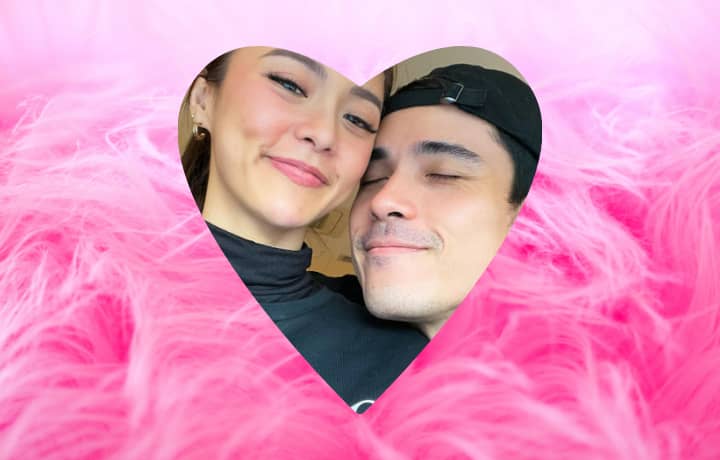 Photo Gallery
Photo Gallery
Lead photos from @xianlimm