In Photos: The Winners Of Korea's 2020 Best Brand Awards
Congratulations to Seo Ye-ji, IU, BTS, and more!
And the winners are in! The Korea Consumer Forum has just released the list of awardees of 2020 Best Brand Awards, an annual ceremony that invites Korean consumers to vote for their favorite celebrities. The Hallyu stars are recognized for their top status, while industry newcomers are celebrated for their rising popularity in TV, film, music, and even radio.
This year, BTS, Oh My Girl, AB6IX, IU, Henry, and Naeun return to the Best Brand Awards as consecutive winners, while Hospital Playlist's Jeon Mi-do and Extraordinary You's Lee Jae-wook become first-time awardees and It's Okay to Not be Okay's Seo Ye-ji and Hospital Playlist's Jo Jung-suk win two of the ceremony's biggest awards. (See the full list of winners here).
Check out the Hallyu stars who were recognized at the 2020 Best Brand Awards in the gallery below: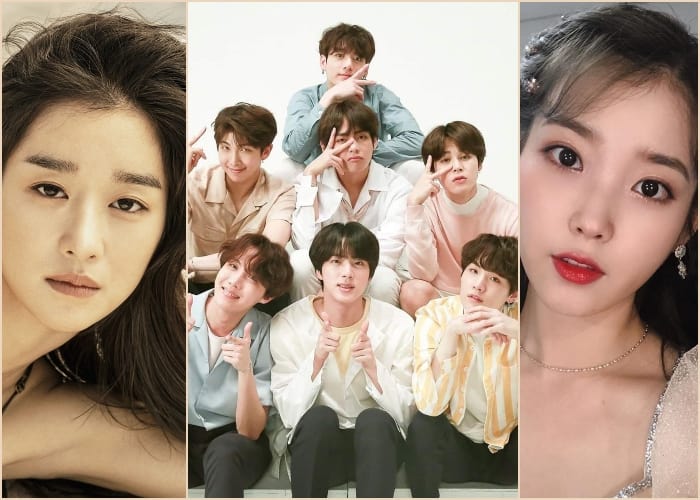 2020 Best Brand AWard winners
2020 Best Brand AWard winners
Congratulations to the winners!
Lead photos from @bighit_ent, @dlwrma, and Jullai