In Photos: Celebrities and Personalities Who Tied the Knot This Year (So Far)
These beautiful pandemic weddings prove that love indeed conquers all
"In sickness and in health…"
Love in the time of COVID-19 can be quite tough but not enough to cancel pandemic (and utterly romantic) dream weddings. And there's a list of Filipino celebrities and society personalities to prove it.
The world may have stopped in 2020 but in 2021, it slowly made a reset. The raging pandemic may have been a dilemma for engaged couples and those who postponed their weddings, but the situation may have also inspired them to deeply ponder about the meaning of true love and marriage. This may well have led them to just go through with the wedding regardless of the limited guests allowed and other restrictions.
After all, love conquers all—even COVID.
Check out this compilation of local celebrities and society personalities who got married this year (so far):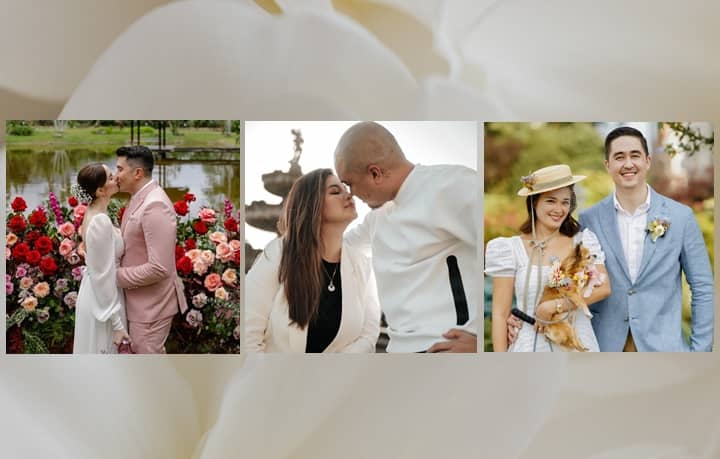 Photo Gallery
Photo Gallery
With texts by Grace Libero-Cruz and Sara de los Reyes
Lead photos by @patdy11 via @senoritajessy @jesswilson, @niceprintphoto via @therealangellocsin @yamconcepcion | Background photo by Karolina Grabowska on Pexels