12 Fun Facts About Bright And Win, As Revealed By The "2gether: The Series" Actors
We learned more about these Thai actors in their first-ever international interview
It has become our new Friday night habit, catching hit Thai Boys Love TV series characters Sarawat and Tine in 2gether. The show attracted thousands of viewers across the globe, including the Philippines, and is a constant trending topic on social media.
It's not just the story that got us hooked. The show's fans are crazy over its lead actors, too: Vachirawit Chiva-aree (Bright) and Metawin Opas-iamkajorn (Win). This pairing is well loved for their strong connection and intense chemistry.
Last May 8, Filipino fans were treated to lots of kilig with ABS-CBN Entertainment's exclusive Zoom call with these 2gether: The Series actors! This talk is the duo's first international interview, where they shared their thoughts on the show's success and their characters. We loved the things they revealed about each other! Watch the interview below.
"We're very proud and excited about it," Bright tells reporter MJ Felipe, when asked to share how they feel about the huge attention they're getting. He says the series is relatable, making 2gether a light and easy show to follow; he further compares its narrative to "a routine of a normal life."
Bright and Win also expressed their opinion about love during the interview. Modern love, in both traditional and non-conservative forms, is still a hot topic in some parts of the world. But for these two leading men, love is simply as it is—love.
"For me, love has no definition. It has many forms," 22-year-old Bright shares, which his onscreen partner agrees with. "Love is not about gender; it's not about another thing. Love is just about love," Win adds.
It's 13-episode run is coming to a close, with its last showcase airing on Friday, May 15. In the most recent episode, viewers are introduced to a new girl and Sarawat's first love Pam, who stirred up some jealousy issues that threaten the relationship of the main characters. On Friday, it will be revealed if Sarawat and Tine's love story will have a happy ending or a heartbreaking conclusion. But no matter the ending, one thing's for sure—many people enjoyed the series and many more are starting to get hooked.
Will there be a season 2 of 2gether? We answer this and share more details about Bright and Win as we gather fun facts based on ABS-CBN Entertainment's exclusive interview with the Thai actors. Check out this gallery below and learn more about the actors behind Sarawat and Tine, while we patiently await their love's fate in the final episode.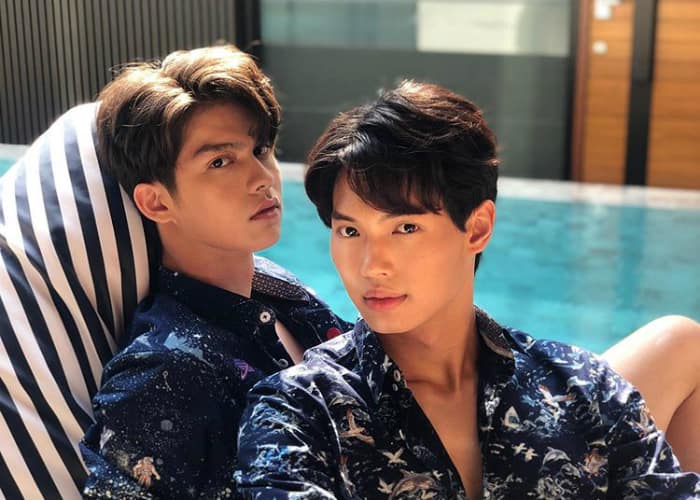 2gether Facts
SWIPE LEFT OR RIGHT
TO NAVIGATE BETWEEN PAGES
1. Bright is almost similar to his "2gether" character.
Photo Credit: @bbrightvc
2. Both actors didn't know who they're playing in the beginning.
Photo Credit: @winmetawin
3. "2gether" is Win's first series ever.
Photo Credit: @winmetawin
4. Sarawat is a challenging character to portray.
Photo Credit: @bbrightvc
5. Win used to live abroad.
Photo Credit: @winmetawin
6. Bright didn't know Win used to be in a band.
Photo Credit: @bbrightvc
7. Both are still in school.
Photo Credit: @winmetawin
8. Here's the story behind the nickname "Bright."
Photo Credit: @bbrightvc
9. Bright dreams of pursuing music long-term.
Photo Credit: @bbrightvc
10. Being a celebrity wasn't their childhood dream.
Photo Credit: @bbrightvc
11. They've never been to the Philippines.
Photo Credit: @winmetawin
12. Bright and Win wish there would be for a Season 2 of "2gether."
Photo Credit: @winmetawin
Lead photo from @winmetawin