The Nominees For Best Supporting Actress On TV At The 56th Baeksang Arts Awards
Their acting skills are truly noteworthy! We loved their powerful characters, we empathized with them, and we rooted for them!
It's an exciting time in the Korean entertainment industry, with more and more of its dramas and films reaching a wider audience globally. The Korean wave (or the so-called Hallyu) has hit many people hard, so hard, in fact, that they were knocked into a deep slumber, and the next thing they knew, they've landed in K-Dramaland with no easy exit in sight. Or, did they see a way of escape but still allowed themselves to be pushed further into this black hole of fandom? That actually sounds pretty accurate, and we can totally relate!
The excitement towards the upcoming 56th Baeksang Arts Awards, the awards ceremony described as the "Oscars of Korea," is a clear indication of how much Korean films and K-Dramas have made an impact in the entertainment industry across the world. The event is set to take place on June 5 at KINTEX in the Gyeonggi province of South Korea, with hosts Shin Dong-yup, Bae Suzy, and Park Bo-gum.
We've turned the spotlight on the best actors, actresses, and supporting actors in K-Dramaland, and now, it's the supporting actresses' time to shine. Just as the competition is tough for the other categories, it's not easy to tell as well who will take the Best Supporting Actress (TV) award home this year. Each of the nominees stole attention for highlighting their characters' strengths and weaknesses, struggles and successes, as well as joys and pains.
In the gallery below, get to know the Best Supporting Actress nominees for TV at the 56th Baeksang Arts Awards: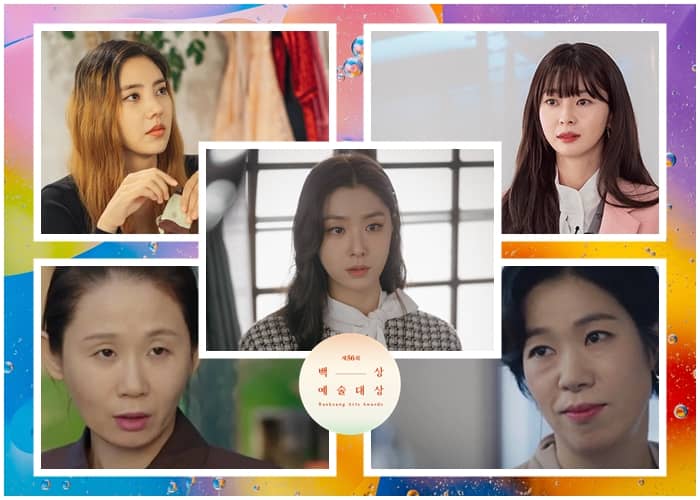 Best Supporting Actress (TV) Nominees
Best Supporting Actress (TV) Nominees
Lead photos from JTBC, tvN, KBS2, and Rodion Kutsaev on Unsplash