A New ARMY's Guide To The Members Of BTS, As The K-Pop Group Releases New English Song "Dynamite"
The seven-member band is about to blow up the charts and make history again with their first all-English track. But first, if you're a new member of the ARMY, we're giving you must-know things about these handsome, talented, and kind-hearted boys
Korean supergroup BTS is coming out with a new digital single titled "Dynamite" on August 21, and their millions of fans couldn't be more excited. Only less than two months since releasing their record-breaking fourth Japanese album Map of the Soul: 7 - The Journey, which featured Japanese versions of their recent hits and two new songs "Stay Gold" and "Your Eyes Tell," the seven-member band is about to make history again with their first all-English track.
Talking to fans via streaming app VLive on July 27, BTS said they are releasing "Dynamite" ahead of a new album set for later this year because they wanted to reach out to fans as soon as possible. "Due to COVID-19, people around the world have been going through tough times and we wanted to share some positive energy with our fans," they said in the broadcast. The song carries a funky disco tune that's catchy and danceable—something you'd want to play over and over to get in a cheerful mood.
Judging from the teaser that came out on August 18, the music video for "Dynamite" seems to show BTS paying homage to different eras of pop music through their outfits and set props. Some Michael Jackson poses are also seen incorporated in the choreo. In less than 12 hours since its release, the teaser video earned close to 20 million views on YouTube. On top of that, pre-orders for "Dynamite" merchandise and the limited edition cassette tape and vinyl records were sold-out in minutes. If those are indicative of anything, it's that BTS is bound to reach greater heights with this new song.
Do you know BTS?
Whether or not you enjoy listening to K-Pop, BTS (which stands for Bangtan Sonyeondan or Bulletproof Boy Scouts in Korean, and Beyond the Scene in English) is one artist group that you shouldn't discount. Their music crosses different genres from pop to hip-hop, to ballads and EDM tracks with lyrics that sing of self-love, finding your dream, and blocking out negativity, among others.
With a stellar career spanning seven years—and no signs of stopping anytime soon—they have certainly earned the status of "living legends" despite being young. So who's BTS, you ask? Here's a quick profile on the seven members to help you keep up: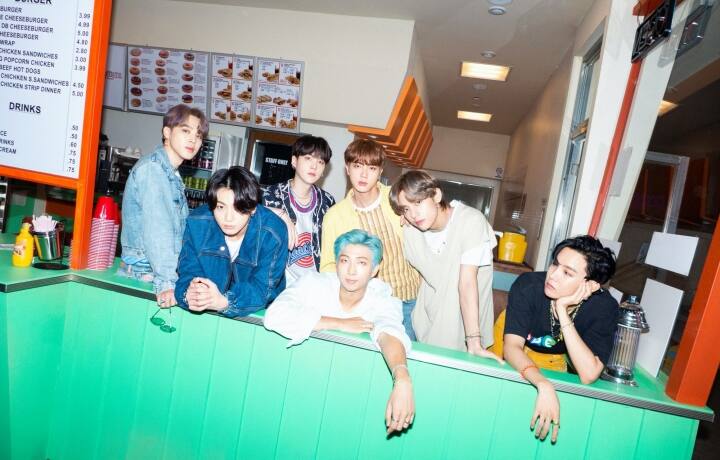 BTS 101
BTS 101
We stan record breakers and good role models
In South Korea, BTS currently holds the record for most number of Daesang or grand prize, which is the top award given to artists. They are also the first K-Pop act to hit No. 1 on the Billboard Hot Artist 100 Chart in 2018, have a chart-topping album in the UK with 2019's Map of the Soul: Persona, win Top Social Artist and Top Duo/Group Award at the Billboard Music Awards and American Music Awards, and the first K-Pop act to perform at the Grammy Awards earlier this year. They are also in the same league as The Beatles for having three No. 1 albums on the Billboard 200 Chart in one year.
Aside from numerous feats as music artists, BTS is also recognized for their power to inspire people, especially the youth. In 2018, the band partnered with UNICEF for their Love Myself campaign, which encouraged young people to find love from within themselves and spread that love to others. The campaign also coincided with UNICEF's own #ENDviolence program, which sought to promote kindness and end bullying.
Some say that BTS is being poised for world domination and that doesn't sound at all like a bad thing. Their message of self-love and kindness toward others—which all seven members truly embody whether they're in front of the camera or not—has resonated well with their fandom that is composed of a very diverse demographic including young kids, teens, professionals, and even senior citizens. Just check out their heartfelt commencement speech in YouTube's "Dear Class of 2020" virtual graduation ceremony last June.
Through BTS, ARMYs have created a community that makes positive impacts by participating in various causes close to the boys' heart. Recently, they matched BTS and Big Hit Entertainment's $1 million donation to the Black Lives Matter campaign, and they also regularly conduct charity drives to celebrate BTS members' birthdays or milestone anniversaries. If these aren't convincing enough to become a fan, then try watching their variety show Run BTS! on the Weverse app and just enjoy a few good laughs.
Photos from @bts.bighitofficial