In Photos: Ever Bilena Celebrates Its 37th Anniversary With A Star-Studded Yacht Party
To celebrate yet another year in the industry, the brand gathered its roster of endorsers for a luxurious photo shoot and a day full of laughter, good food, and great conversations
Throughout this journey, Ever Bilena has also built a close-knit family that has witnessed the company grow and succeed. To celebrate yet another year in the industry, the brand gathered its roster of endorsers for a luxurious photo shoot and a day full of laughter, good food, and great conversations. The event was made even more special because of the birthday of its founder, Dioceldo "Boss Deo" Sy.
The celebration started off with a festive breakfast at Nüwa Hotel, City of Dreams with the Ever Bilena team and the endorsers: Ever Bilena's Loisa Andalio, Vickie Rushton, Dianne Medina, and Janica Nam; Careline's Andrea Brillantes, Maris Racal, and Lou Yanong; EB Advance's Max Collins, Michelle Dy, and Emma Tiglao; and Blackwater's Christian Bautista, Ronnie Alonte, Rayver Cruz, and Albert Nicolas. After their hearty breakfast, they proceeded to their glam sessions in preparation for their whole day of shoots.
With the fun far from over, the endorsers were then whisked away on a yacht to cruise around Manila Bay for a dreamy sunset photo shoot with Roxas Boulevard's landscape serving as a picturesque background.
In between shoots, they also had the opportunity to share content with the product flat lays strewn around the venues, and engage in fun activities as a way to bond with the Ever Bilena Cosmetics Inc. (EBCI) team led by EBCI COO
Silliman Sy
, EBCI sales and marketing director
Denice Sy Muñez
, EBCI marketing manager
Olive Padilla
, and the brand managers of Ever Bilena (
Creole David
), Careline (
Miya Inomata
), and Blackwater (
Ivan Banez)
.
The day was capped off with a group photo shoot, more meaningful conversations over dinner, and a toast to its founder to celebrate his special day.
Ever Bilena's 37-year journey in the makeup industry is akin to an adventure-filled voyage. It may have had its fair share of rough seas, but it remained steadfast in continuously providing Filipinos with good quality beauty and grooming products.
Click the gallery below to see the highlights from this glamorous and eventful day: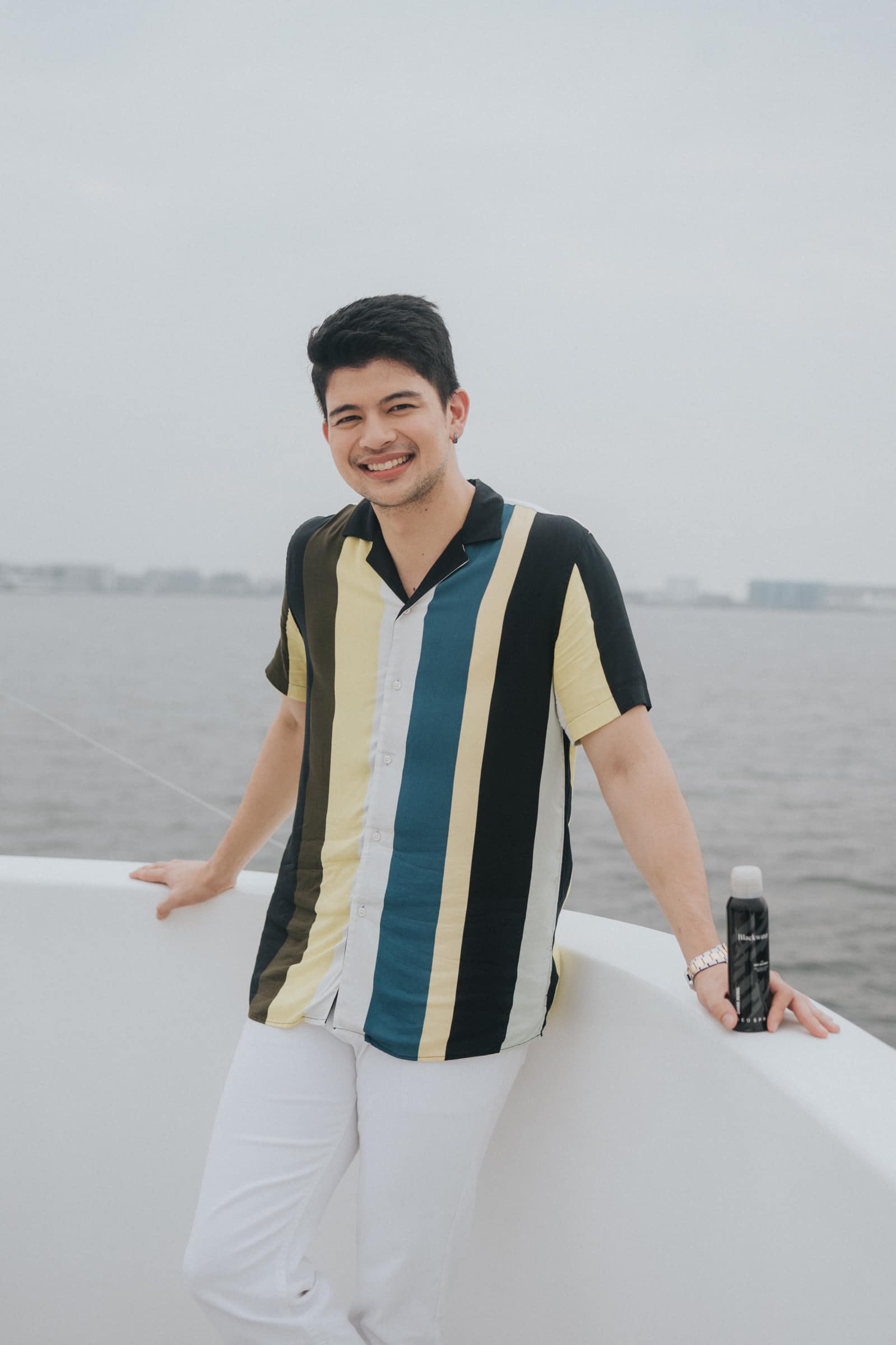 Photographs courtesy of Ever Bilena