15 Fun Facts About "Mr. Dimple" Kim Seon-Ho To Make You Smile
"Good boy" is back as Mr. Hong, the jack-of-all-trades, "all-rounder, town hero" in K-drama "Hometown Cha-Cha-Cha"
Korean heartthrob Kim Seon-ho is back with a new K-drama, Hometown Cha-Cha-Cha, which premiered on Netflix yesterday, August 28.
From his role as a self-made venture capitalist in the much talked-about series Start-Up, K-drama fans' beloved "Good Boy" Han Ji-pyeong is now the "voluntarily unemployed all-rounder, town hero" Hong Du-sik in the newly-released rom-com. He's a jack of all trades and is the go-to of the villagers in the fictional seaside village of Gongjin whenever they have to get some work done. In the teasers and poster of the series, "Chief Hong" is seen showing his many licenses, proving he's a pro in different areas.
To better portray his character, Kim Seon-ho revealed that he even had to learn how to surf and how to make coffee as a barista. One of the jobs he was likewise exposed to, thanks to his character, is being a professional fruit plater. But one license of Hong Du-sik that he's particularly interested in is his realtor license, which the actor says is very relevant today.
The K-drama, based on the 2004 film Mr. Handy, Mr. Hong, pairs Kim Seon-ho with actress Shin Min-a, who plays the role of pragmatic dentist Yoon Hye-jin.
On what drew him into the project, the actor said in the series' press conference, "This is a truly heartwarming story and I felt it was really human. I play the role of someone who is unemployed but capable of everything. I wondered what I could bring to the character, and I felt like it was really fun. When I read the script I felt like it was heartwarming and I was drawn to it, I really wanted to be a part of it."
Kim Seon-ho adds, " I think it would be really nice if women who watch the drama think that it would be nice to have a boyfriend like Du-sik."
Check out the gallery below to know more about Kim Seon-ho: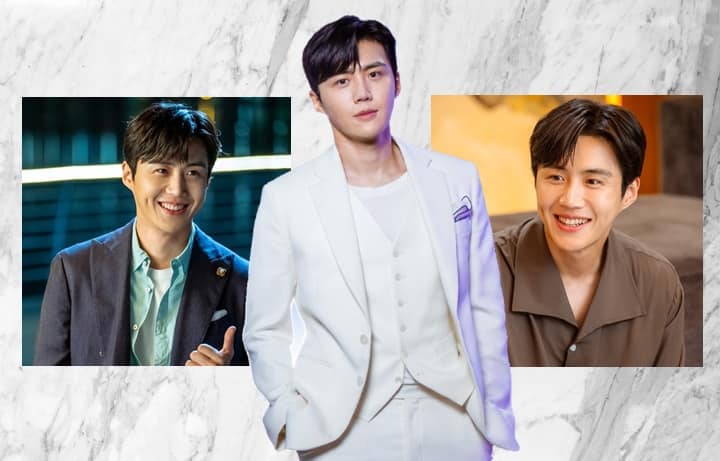 About Kim Seon-Ho
About Kim Seon-Ho
Hometown Cha-Cha-Cha is now available for streaming on Netflix.
Lead photos by Shin Sun-hye (@stuioioo), courtesy of Netflix