12 Things About Kim So-Hyun, The Star Of "River Where The Moon Rises" And "Love Alarm"
"River Where the Moon Rises" was just released and "Love Alarm" season two is coming soon. Now, we're fangirling over these shows' leading lady!
She's 21 years old, yet has worked nonstop since she was seven and with each year of work, has only become a better actress and an all-time favorite of viewers and critics alike! Kim So-hyun is definitely living proof of what hard work can get you, setting a great example for all those who idolize her.
The actress returns to the small screen in historical series River Where the Moon Rises. In the series that premiered yesterday, February 15, Kim So-hyun plays the role of princess Pyong Gang in Goguryeo who was raised to become a soldier. She stars alongside actor Ji Soo, who plays the role of kind-hearted man On Dal who will protect the princess no matter what.
Meanwhile, in the second season of Netflix's Love Alarm, a show where technology helps speed up the process of falling in love, Kim So-hyun reprises her role as high school student Kim Jo-jo when the second season premiers in Netflix on March 12. Her co-actors are Song Kang (as Hwang Sun-oh) and Jung Ga-ram (as Lee Hye-young), and their characters' love triangle continues.
Scroll through the gallery below for some quick facts about Kim So-hyun!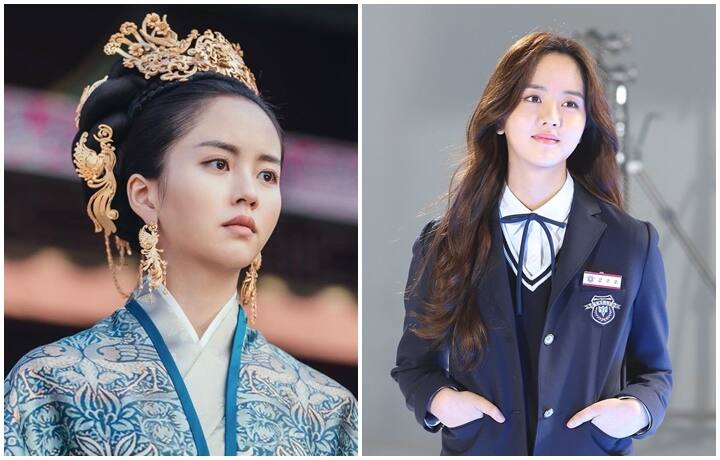 Get to know Kim So-hyun
SWIPE LEFT OR RIGHT
TO NAVIGATE BETWEEN PAGES
Young at 21, she's already considered a top Hallyu star.
She was born in Australia.
She juggled student life and her job as an actress.
She doesn't think of herself as a workaholic.
She's an incredibly passionate actress.
She was dubbed "Little Son Ye-jin."
She's played the young version of some of the most popular Korean actresses.
Her first (onscreen) kiss was with Yeo Jin-goo.
She's an in-demand K-drama lead.
She maximizes her influence by supporting philanthropic groups and causes.
She's one of the most followed Korean actresses on Instagram.
Photos from @wow_kimsohyun and E&T Story Entertainment