AC Bonifacio Is Now a Star Magic Records Artist
She's the first artist to be launched under this new label, and her new single "Fool No Mo" will be launched tomorrow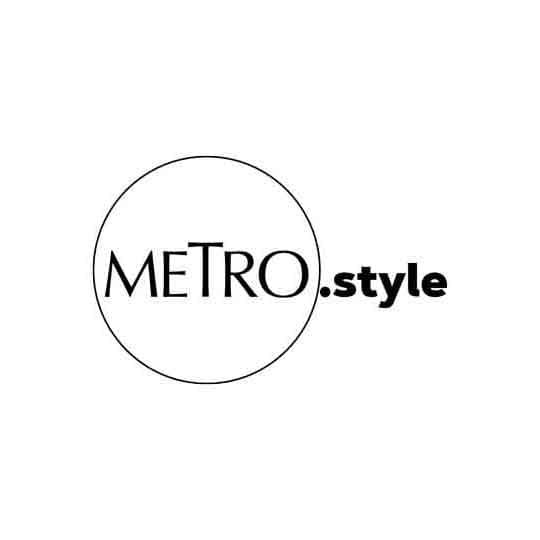 AC Bonifacio | Photo courtesy of Star Magic
AC Bonifacio has been dancing since she was three. Born and raised in Canada, she was initially influenced by her aunt and cousin to get into the craft until she fell so in love with it that performing has become her passion.
Fast forward to now that this dance sweetheart is 18, AC has become a globally recognized dancer who has been making waves with her dance covers of hits like BLACKPINK's "Pretty Savage," "Lovesick Girls," "How You Like That" as well as BTS' "ON" and "Dynamite."
Last year, in fact, she came out the second placer in the international challenge for a BLACKPINK dance cover for the top K-Pop girl group's comeback single "How You Like That." She beat thousands upon thousands of contestants to make it to the top.
"This time, we wanted it to strictly be fully dance, kasi I've had other dance covers na may mga beauty shots… but this one, we wanted it to be strictly dance, just like Lisa's 'Money' video. We kind of just pegged off her video and added our own little flavor to it, " AC tells Metro.Style.
She adds, "I got into K-pop when I was here na po in the Philippines because of BTS. That was 2017. Parang wala po, I just fell in love with them. It's not hard naman to fall in love with them, it's not hard... until I got into BLACKPINK and then I really liked their choreography."
In between doing dance covers, vlogging, and acting on the side (in case you didn't know, she landed a guest role in the fifth season of hit series Riverdale as Star Vixen), AC has also been busy creating music. Lest you forgot, AC is a singer, too! And today, she was launched as the first artist under Star Magic Records with an all-new single, "Fool No Mo," to be released tomorrow, November 5.
The single was produced by John Manalo and recorded at The Purple Room. AC describes her personal sound, "[It's] just very danceable pop, na magy pagka angas, na very women empowerment. That's kind of what I want. But we're figuring it out. I'm still trying to figure it out also."
AC excitedly shared that this marks her first foray into songwriting, and that she was actually the one who wrote the rap lyrics of the song. She also had her inputs when it came to the song's beats, tempo, and pitch.
She shares, "It sounded so different when it was first given to me by Sir Jonathan. We all worked on it to make it more like me. It took a lot of work po, and I had help from friends, obviously. It was my first time to write, too. I was just writing whatever I felt like connected to the song.
"The song is called 'Fool No Mo' and it's pretty much about not being a fool anymore for anybody. When I got the lyrics… when I first got the song, I was like, 'Wow, parang we've all experienced this in our lives somehow.' Obviously, I didn't write the full lyrics, but when you read it, there are stuff that I changed to make it sound more like me. And yeah, I guess I have experienced it. May hugot naman po, but hindi naman siya nangyayari ngayon.
"I'm just happy with the way it ['Fool No Mo'] worked out. Everything flowed talaga, na dapat talaga I was with Star Magic Records and Sir Jonathan po talaga."
Apart from this milestone, AC will also be a guest performer in the concert of BGYO and BINI this November 6.
Exciting days are definitely ahead for this young star. If "Fool No Mo" is any indication of what AC can offer as a recording artist, then we're sure we have much, much more to look forward to, and that it will be worth the wait each and every time.
"Fool No Mo" - words and music by Jonathan Manalo and Trisha Denise / backup vocals and rap lyrics by AC Bonifacio / arranged and mixed by Theo Martel / vocals recorded, arranged, and produced by Jonathan Manalo at The Purple Room / Label: Star Magic Records