Kaila Estrada Is A Rising Actress That Should Be On Your Radar Now
We chatted with model, actress, digital content creator, and showbiz royalty Kaila Estrada on her foray into acting. Plus, we collaborated with her and photographer Bjorn Michael on an editorial that highlighted her strength as a fashion and beauty muse
"Growing up, I just wanted to pursue different things and try out anything I set my mind on and figure out my passion," says 26-year-old Kaila Estrada when asked about whether it was a childhood dream to follow in her parents' footsteps. The daughter of seasoned Filipino actors Janice de Belen and John Estrada, she is considered showbiz royalty, and the likelihood of officially joining the entertainment industry was always close by.
Though she didn't completely ignore the opportunity at first, it took awhile for "actress" to precede her name. Instead, Kaila took the modeling route at 17 and first thrived as a muse in the fashion and beauty industry, where she successfully made a name for herself.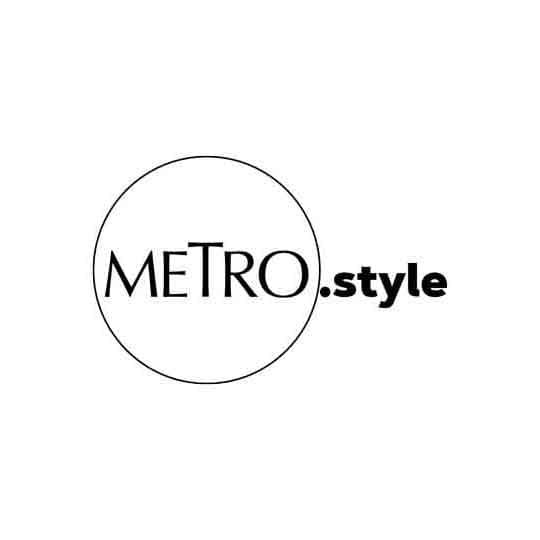 On Kaila: Turtleneck top by H&M | Photography by Bjorn Michael
She lives and breathes fun photo shoots一like this collaboration with her good friend, photographer and creative director Bjorn Michael. "I missed this," Kaila quips, as this editorial is a first in a while for her since the pandemic-caused lockdown. She said she felt rusty, posing in front of the camera, but modeling is clearly one of her strengths. Like a chameleon, she transforms the moment she becomes the photographer's muse.
For this shoot, Kaila was up for the challenge of bringing Bjorn's vision to life with a retro-themed concept and a fringed beauty look reminiscent of Twiggy's signature style. Along with her career as a professional model, her passion for fashion and beauty followed. Kaila has been maximizing her social media platforms by churning out content, like beauty product reviews and makeup tutorials that are worth checking out and remarkably created with the intention to inspire and connect with her audience.
During the pandemic, Kaila also dabbled in cooking and baking. "This was my favorite hobby growing up and I spent my time during the lockdown experimenting on different recipes," she shares. "Then eventually, I started an online baking business called Goody Bakery and sold what I made online. It gave me a purpose and something to look forward to everyday."
But another thing that also took up a lot of her time while in quarantine was training for acting. One may not realize it, because she's always been considered a showbiz personality, but her foray into acting only began in 2020. Through countless Zoom meetings, Kaila got to tap into her facet as an actress. Clearly not pressured by her family background, she broadened her horizons on her own time and at her own pace. In June of last year, this Mercator model was introduced as a Star Magic artist via the talent management's "Black Pen" event.
"I started modeling when I was around 17- 18 years old, and I joined a modeling agency called Mercator. They also handle commercial talents and other TV talents and whenever Star Magic would have a casting, they would send their talents to attend. Two years ago, I called up my agent and asked if he could put me on the list of talents to go in for a casting, and I did! The rest is history, and I'm so grateful to be here now," Kaila recounts. "Dati, lagi rin akong sinasama ng mom ko sa taping 'pag wala akong ginagawa. So I guess, maybe, that's where the inspiration to try it out came from. Kasi I used to be with her a lot."
For her first-ever acting project, Kaila auditioned for the role of Raven Ramones in RCD Narratives' Viral Scandal. Raven is the "maldita" daughter of the characters portrayed by Jake Cuenca (Troy Ramones) and Maxene Magalona (Audrey Ramoes) and the half-sister of female lead Charlie Dizon's Rica "Ikay" Ramones. The drama一which also starred Joshua Garcia, Dimples Romana, and Miko Raval一was special to Kaila in so many ways.
First and foremost, it taught her about hard work and patience. You see, Kaila auditioned for it twice一the first time, she was told she was a bit stiff, and when she got another chance to audition, she put in more work to enhance her acting, and it paid off in the end.
Kaila looks back on the time this opportunity presented itself: "I had a couple of auditions before that na na-reject ako. So parang ako, 'You know what, it's all part of the process. Ganyan talaga. Learning curve, 'di ba?' I didn't get the whole script yet [at the time], they only gave me, maybe, a couple of scenes and then a short description of the character. And then sa short description na 'yun, I was like, 'I need to land this role.' Everyday ako nagdadasal na, 'Lord, sana ito na 'yun, ito na 'yung role. And I was also itching to get started."
She continues, "Passing the audition is one thing but being on set is a completely different thing, like you're really getting into the battlefield. Parang ganun. So when I got the role, I was really excited. Tapos nu'ng papalapit na nang papalapit 'yung taping, s'yempre may kaba. Lahat ng kasama, Jake Cuenca, Maxene Magalona, Dimples Romana, Charlie Dizon (at the time, I just watched her movie, Fan Girl). Tapos, oh my god, sabi ko, ang bibigat naman ng mga kasama ko. Kinakabahan ako. Parang I need to keep up, so there was that pressure na nilagay ko sa sarili ko kasi ayoko mahirapan sila sa akin."
Thankfully, everyone in the cast was so supportive of her, and though taping in a bubble for this series meant she'd be away from her family for months, she's also immensely grateful for having found another family through the Viral Scandal cast and crew.
Though it wasn't easy for her to snag the role of Raven, Kaila proved she was the perfect choice for it, as her acting chops impressed the viewers, with some hoping for more projects for her, complimenting the way she delivered her lines, and even pointing out how nice her voice is. She had trending scenes online, and there were netizens who praised how talented she is in acting and that she resembles her mom, Janice. "That's such a compliment," Kaila comments. "I'm so flattered that they see my mom in me, kasi she is pretty much a superstar in her own right. She's so good at what she does, so to be compared to her is such a big deal for me. Nakakakilig siya."
Even before Viral Scandal concluded last May, in March this year, Kaila got her first-ever lead role in an episode of Maalaala Mo Kaya, the Philippines' longest-running drama anthology series hosted by Charo Santos-Concio. Here, Kaila portrayed Karen Bordador, the Pinoy Big Brother Kumunity Season 10 housemate and radio DJ who was detained following a buy-bust operation in 2016, imprisoned for five years, and eventually acquitted in 2021.
Of this stint, Kaila shares, "Grabe 'yung pressure... Talagang hard work din, studying the script, researching about Karen. I was so nervous, but I was also so excited because not everybody gets a lead role in MMK. So, very blessed and very grateful."
It was a challenging role that really put her acting skills to test. "What helped me with that was I drew a lot from Karen and her story. I feel like I empathize with her and her story and I understood how unfair the situation was and dun na ako humugot," she explains.
It may have been hard to pull off, but it was definitely impactful. Karen herself had nothing but praises for how Kaila breathed life into her character and translated her emotions with each scene. Karen says in an episode of Kapamilya Chats: "When I met her, wow, she's really good. She got the way I speak, my mannerisms sa hands. She studied me and watched all my vlogs, connected with me, and tried to understand what I was feeling at that time. So I really, really love Kaila."
"I definitely want to grow and improve on my acting skills and reach my full potential as an actress," Kaila said in a previous Metro.Style interview. "But if given the chance I'd like to be able to improve on singing and hosting as well."
Asked whether she asks her parents for advice on acting, Kaila shared that she and her mom have always been close, but when she auditioned for Viral Scandal, she didn't initially go to her for advice. "I told my mom. Kasi I live with my mom. I told her I had an audition but I didn't really seek advice," she says. "Nu'ng nakuha na ako, dun na ako humingi ng advice."
Kaila is also happy that she gets to talk to her dad about her career, too. "My dad and I now are super close, kasi he's super supportive. My mom is also supportive but my dad is super involved. Parang he wants to be involved in everything. Medyo sume-stage dad na siya, so ganung level," Kaila laughs. "But yeah, you know, I'm so happy that we can connect on, like, a career level din, and he also gives me a little bit of advice on planning my next steps and stuff, and also, I ask for advice 'pag may role na ganito. Or, I call him 'pag kinakabahan ako, like recently, I just spoke to him about [an upcoming project]. Sobrang kinakabahan talaga ako, and he gives me words of wisdom para hindi ako nerbyosin."
While we wait for her next acting project, Kaila invites everyone to check out her digital content, which showcases her natural flair for creativity. "I'm definitely working on my content now, trying to maximize TikTok and see how I can explore that… so 'yun 'yung focus ko ngayon, to plan out content for TikTok."
With her talent, beauty, charming personality, and determination to establish herself as an actress, there's no doubt that Kaila's stints in Viral Scandal and Maalaala Mo Kaya are precious firsts that mark the beginning of what we're sure will be a long-lasting, fun, and fulfilling journey.
Photography and creative direction by Bjorn Michael
Sittings editor: Grace Libero-Cruz
Makeup by Xyrene Eugenio
Hairstyling by Karen Gallano
Styling by Edlene Cabral, assisted by Bullet Reyes
Shoot coordinators: Geolette Esguerra and Red Dimaandal
Shot on location at Bjorn Michael Studio
Special thanks to Mercator