Actor Alex Pettyfer Is Now Married To Model Toni Garrn
The "Magic Mike" actor tied the knot in a small ceremony over the weekend!
Mr. and Mrs. Pettyfer—there's a ring to it, isn't it?
And as of this weekend, the title is officially that of Alex Pettyfer and Toni Garrn's, Hollywood's next couple to have tied the knot!
Alex Pettyfer got married Toni Garrn in her hometown of Hamburg, Germany. The newlyweds picked out the Berner Schloss Palace as their venue, following the trends of most weddings held this year; theirs was an intimate ceremony with only a handful of guests, and it was followed up by a simple outdoor reception with and a casual dress code to match.
The bride and groom themselves dressed down for the special occasion, with Toni sporting a champagne silk dress and a quirky straw hat to accessorize the look with, and Alex donning a laidback tweed suit.
Alex Pettyfer got married to Toni Garrn a year after he proposed. (He popped the question on Christmas Eve of 2019!). They'd been together a little over a year before getting engaged.
To announce the happy news, the couple posted identical photos from the day on their Instagram accounts. "Now you really get to call me wifey," captioned Toni. They have yet to share more snaps from the big day.
Alex Pettyfer got married Toni Garrn six months after his 30th birthday. The Magic Mike actor was previously engaged to actress Riley Keough in 2012, while Toni dated Leonardo DiCaprio and NBA star Charles Parsons.
As a couple that has never been shy to show off their affection, Alex and Toni have some of the sweetest photos of each other on Instagram. And to celebrate them finding wedded bliss, we rounded up the best ones in the gallery below!
Congratulations to the happy couple!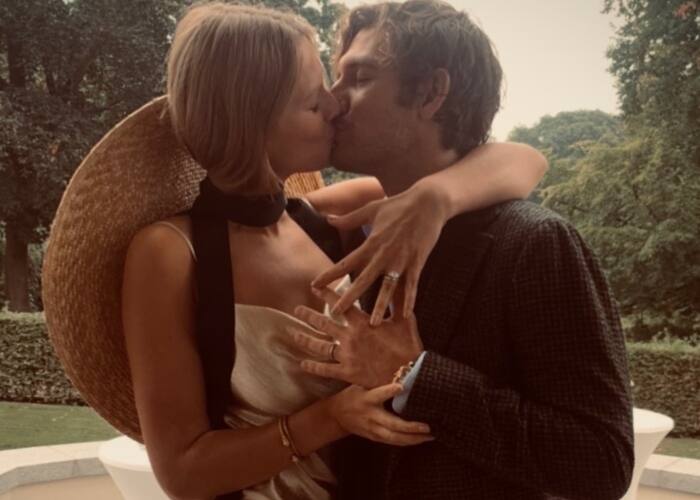 alex pettyfer and toni garrn
alex pettyfer and toni garrn
Lead photos from @alexpettyfer @tonigarrn