Alexa Ilacad Channels Her Inner Goddess In Her "Slay" Cover Feature
Star Magic's first digital video magazine cover girl is Alexa Ilacad! Here, the 22-year-old singer-actress talks about her sexy-themed "Slay" cover shoot, the importance of being an empowered woman to empower other women, and her relationship with KD Estrada
It is a stunning rebirth for a young goddess!
From her Goin' Bulilit days as a charming, bubbly girl to her recent successful stint as a Pinoy Big Brother: Kumunity Season 10 housemate, Alexa Ilacad has always been professional and dedicated to her craft. The showbiz industry has been a fun playground for the young singer-actress including her struggles with confidence in her body image and self-love.
But these experiences only prove Alexa's growth as she deals with the pressure of being the first-ever cover girl of Slay, the digital video magazine of ABS-CBN's talent management arm, Star Magic.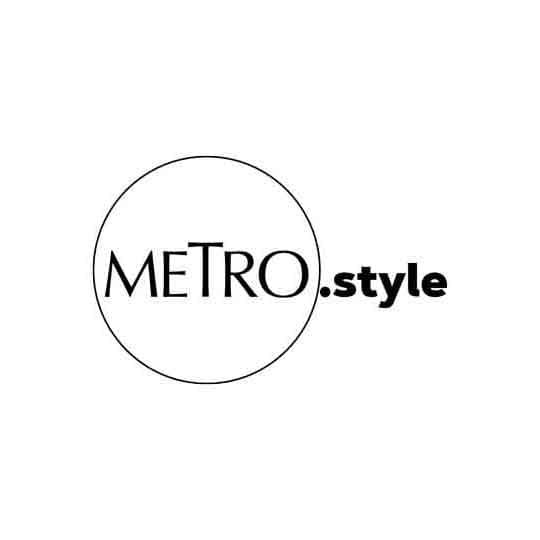 Alexa Ilacad in her "Slay" digital video magazine cover feature | Photo from Star Magic
Donning a sheer white dress, the young actress uncovers herself, literally, as she flaunts her sexy curves by the beach. This photo shoot has helped her handle her self-doubts and insecurities, with each and every pose aimed at empowering women of all shapes and sizes.
"It's more than what I've ever done, or shown," Alexa shared while preparing for the shoot. "It's miles away from my comfort zone."
As part of the year-long 30th anniversary celebration of Star Magic, digital video magazine Slay was created to empower women and to inspire them to overcome their inhibitions, especially when it comes to their bodies. For Alexa, however, it is more than just about looking sexy, but also believing in yourself and marching to the beat of your drum.
"Being sexy is a mindset, it's an attitude that you have to embody. It's about knowing your worth because I think that's sexy," Alexa said as part of her message in Slay.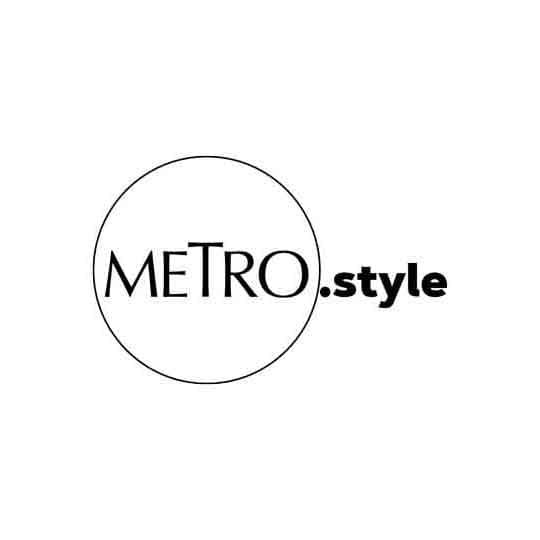 Alexa Ilacad at the "Slay" launch | Photo by Pat Buenaobra
The back-to-back launch of Slay and the new travel reality show Hot Summer in Baler recently happened at the Resorts World Manila where Star Magic artists were met by their young and energetic fans.
Alexa graced the stage with a goddess-like performance of Ariana Grande's "God is a Woman," stunning in a matching white cropped top and flowy skirt that showcased her toned body. Fans cheered on the "goddess reborn" who shared the flattery and excitement she felt for being the first face of this new venture by Star Magic.
"It's really an honor to be chosen as the very first cover girl of Slay. I love everything about it, how its purpose is to inspire and uplift women, which is what I really want to do," she says.
Her love team partner, the other half of KDLex, KD Estrada, was present at the event to support Alexa as well. As of this writing, KD has also been chosen as the first cover boy of Flex, Star Magic's digital video magazine that aims to end toxic masculinity by promoting "modern masculinity," which will soon be released.
On KD's support in her Slay journey, Alexa emphasized the importance of their bond in dealing with their challenges. "He's such a great support system. You would think that two people with depression won't work, that they would just hurt each other, when it's the total opposite, because he understands."
The PBB breakout loveteam is on a roll as the full trailer of their first drama series, Run To Me, was just released. The trailer shows the characters of Alexa and KD as coming from opposite worlds: she's a successful online influencer with family issues, and he's yet to make a break online but enjoys the bottomless love of her mother (played by Nikki Valdez). The two will cross paths at a kidnapping accident that was staged by Alexa's character.
Co-produced by Dreamscape and the streaming platform Kumu, the limited series will soon be released.
Check out the gallery below for photos of Alexa Ilacad and KD Estrada (or KDLex) at the "Slay The Hot Summer" launch: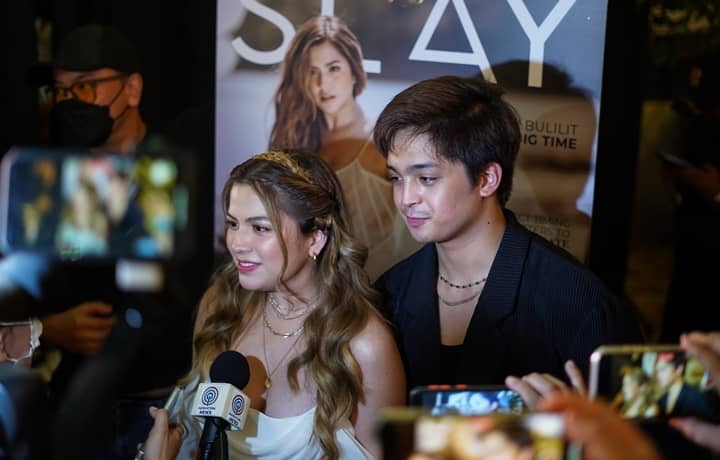 KDLex at "Slay x Hot Summer" Launch
SWIPE LEFT OR RIGHT
TO NAVIGATE BETWEEN PAGES
Asked about their "real score," Alexa clarifies that they are not rushing to be in a relationship and just enjoying each other's company. She says, "The relationship is still forming, it is still building. With so many things happening, it would be best to enjoy the moment and live in the moment."
And with Alexa's recent projects and collaborations, she is indeed living life on her own terms and encourages young women her age to do the same. She also attributes her newfound confidence to her family and to the people around her who give her strength and support.
Alexa is not the only empowered goddess in the first volume of Slay. Also aiming to help empower other young women are ultimate Slaymate Thamara Alexandria and Slaymates Missy Quiño, Alyssa Exala, and Sharina Villena. Their varying age groups and body types are perfect for the message that the digital video magazine wants to express.
With only the first volume, Alexa and her Slaymates are excited for the women to promote Slay's message of self-acceptance and body positivity. It is going to be a fun and memorable experience with an inspiring group of women and team behind the scenes!
Alexa was also recently featured in an exclusive Metro.Style feature as one of fashion stylist Patty Yap's muses. Check out that digital cover feature here.
Stream "Star Magic Slay Volume 1: Alexa Ilacad" and the first episode of "Hot Summer in Baler" on Star Magic official YouTube channel and follow @StarMagicPhils on Facebook, Twitter, and Instagram for the latest updates on its 30th anniversary celebrations.

Event photos by Pat Buenaobra