8 Things That Make Andi Eigenmann And Philmar Alipayo Perfect For Each Other
Love has many sides to it; it's romantic and lighthearted, strong and practical, and teaches and learns all at once, too—exactly all the things that define what Andi and Philmar are and have
When Andi Eigenmann decided to move to Siargao for good, it wasn't a simple change in address.
The choice was motivated by a leap of faith, one she was able to confidently take, thanks to a special someone in her life named Philmar Alipayo. He was someone she had learned to love dearly and deeply, and eventually, would start a family with.
Andi and Philmar might have started off on different edges of the world—she, an actress in the big city and he, a surfer enjoying provincial life—but as destiny would have it, their paths would cross at some midpoint and would stay intertwined.
They've been #couplegoals ever since they became public with their relationship. And as they're expecting their second child together, we'd love to give you more reasons to admire these two for everything they've built together so far.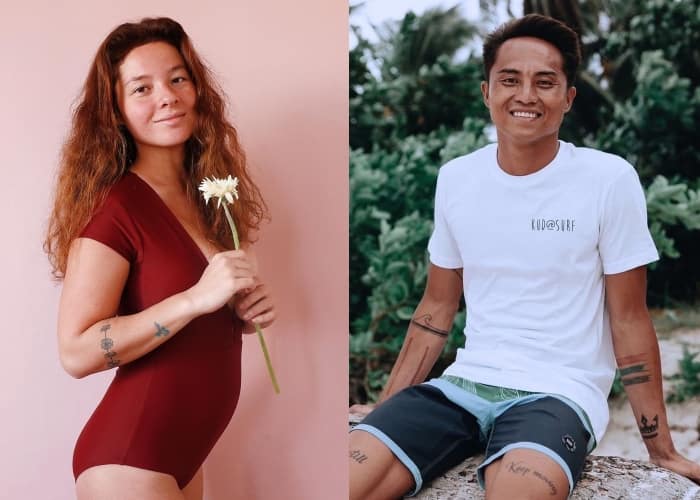 Metro In Love: Andi Eigenmann & Philmar Alipayo
Metro In Love: Andi Eigenmann & Philmar Alipayo
This beach-based couple also talked about their relationship in an episode on their official YouTube channel, Happy Islanders, which now has almost 1.5 million subscribers. Andi and Philmar answered questions from fans, talking about how they started out, how they handle arguments, how they adjusted to each other's lifestyles and found a beautiful meeting point, and making light out of domestic life.
The half-hour video is a lovely window into this even lovelier relationship.
As we get to know Andi and Philmar more and more as a couple, and soon, as parents to their children, we know that we can only expect more good things to come!
Don't forget to check out our exclusive digital cover feature with Andi Eigenmann and her daughters Ellie and Lilo, as the radiant mom talks about her third pregnancy! Click here to read our cover story.
Photos from @andieigengirl @chepoxz