Celebs In Angel Costumes At The Star Magical Christmas Event
Check out their ethereal looks!
Star Magic's holiday thanksgiving event, dubbed as "Star Magical Christmas," was a fitting venue to get playful with the hair and makeup looks. With the occasion giving the artists creative freedom to do their own takes on the holiday theme, many artists attended wearing costumes that ranged from quirky, whimsical, and for some, ethereal.
While some artists graced the Star Magical Christmas event in their pajamas, nutcracker costumes, and white carpet-ready glam ensembles, others opted for the angel attire. For this event, the angels have descended from the heaven (and the top of the Christmas tree) to celebrate and give thanks with their fellow Star Magic artists.
Explaining her look for the evening, Pinoy Big Brother Kumunity Season 10 big winner Anji Salvacion tells Metro.Style, "I'm an angel right now. 'Yung inspiration ko is just my name, 'cause my name is Anji. And the meaning of Anji is the messenger of God. 'Anji' is like the shortened term of 'angel,' so I chose that. My mom and my dad chose that name for me, so why not 'bring' them along in this costume?"
Check out the gallery below for the artists who attended the Star Magical Christmas event in their angel costumes: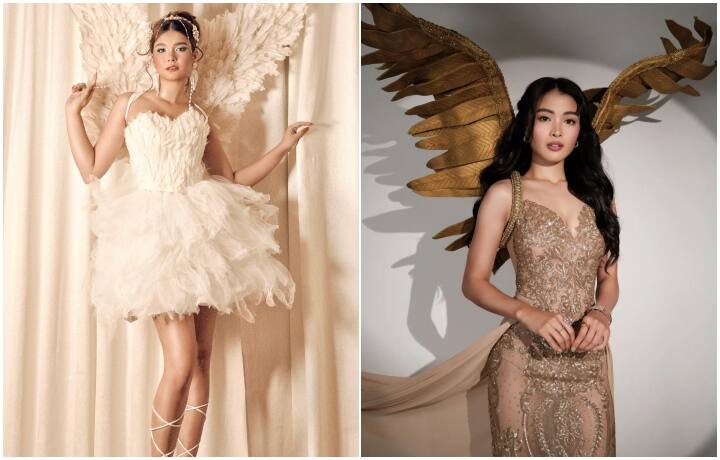 Photo Gallery
Photo Gallery
Lead photos by Gellovee and Kenneth Tangonan